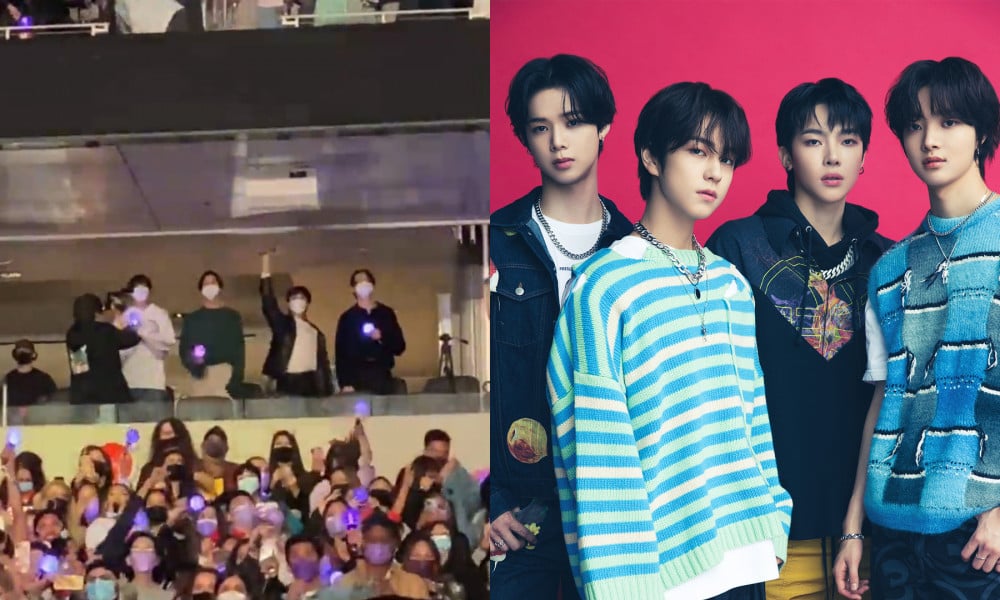 On December 1, BTS had their third concert in LA, where some fans saw other familiar faces and shared the excitement on social media.
On this day, the former contestants from the audition program 'I-LAND' - Ej, K, Taki, and Nicholas - were spotted at the LA concert. Although these contestants were not able to make their debut as ENHYPEN after being disqualified, HYBE decided to bring them together to form a Japanese boy group.
It's been a while since the fans were able to get an update on the members and were excited when they saw these four boys at the BTS concert on December 1. Many fans took to Twitter to share videos of the four boys in addition to their excitement as they are anticipating the Japanese boy group will debut soon.