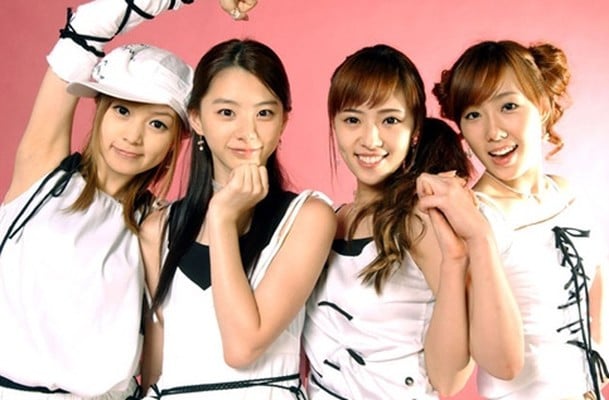 It's time to take another time machine down memory lane to explore yet another old-school K-pop group! While many remember legendary girl groups Fin.K.L & S.E.S, there are other girl groups that didn't quite get to receive the amount of attention and love they truly deserve.

Today, we'll be taking a look at a group called Sugar; they were active from 2001 through 2006. Before everyone goes BTS's Suga, no, it's not him - maybe taking a look at individual names, such as Ayumi, Hwang Jung Eum, or Park Soo Jin, would be helpful.
The Debut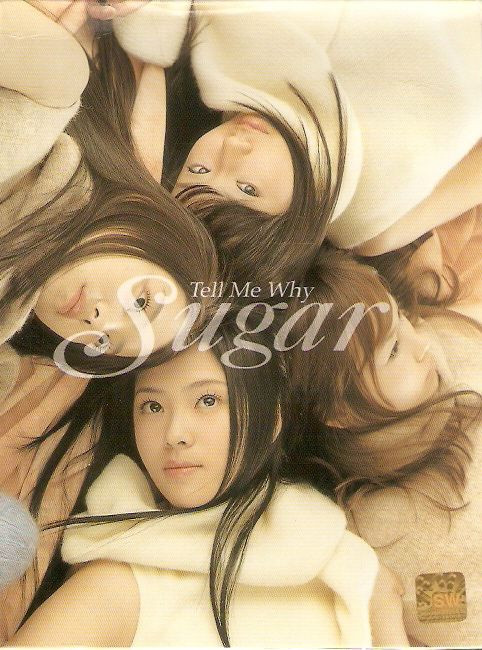 Sugar debuted on December 18, 2001 - the group was named Sugar so that the group could provide sweet joy to many people with purity white-as-sugar. They debuted at a time often called the "dark era of girl groups." They debuted with members Ayumi, Hwang Jung Eum, Park Soo Jin & Yook Hye Seung. While their debut was in December 2001, their full-length album actually released on March 13, 2002.

The first album wasn't necessarily a flop, but it didn't do much to garner attention either. The group was actually supposed to be a mirrored version of S.E.S as their label was affiliated with SM Entertainment at the time. The first album's center was actually Hwang Jung Eum; however, Ayumi's overwhelming presence in the entertainment world and her character made her the most popular member. We were able to see a WHOLE lot of Ayumi beginning the second album.
2nd Album - SHINE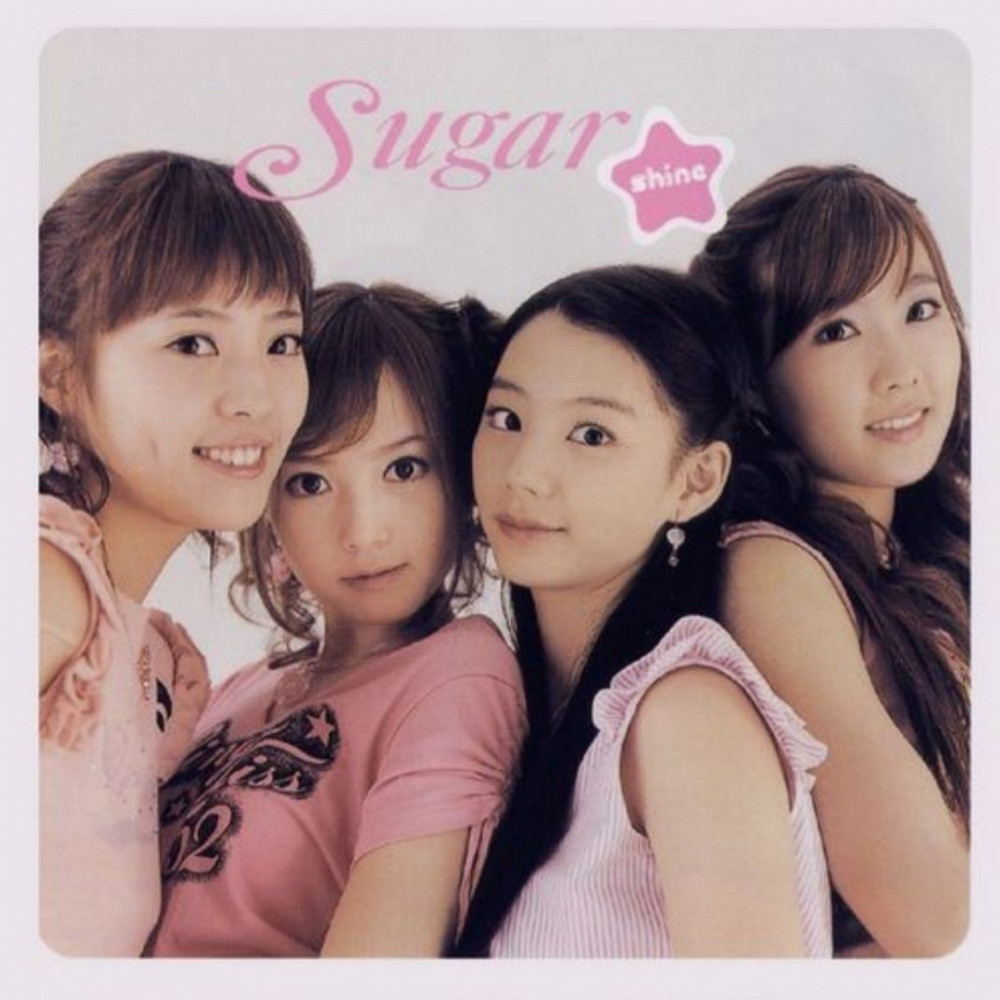 This album could be considered the highlight and peak of their careers, as many people wouldn't remember the group "Sugar," but they would remember the song "Shine."
The group peaked at pretty high positions in the music charts and even entered the mutizen song candidate as "TAKE 2" on SBS Inkigayo at the time. Ayumi continued to build a presence for the group through shows like "X-Man," but the group's identity slowly started to become "Ayumi and the Girls."
Ayumi on X-Man
2.5th Album - Secret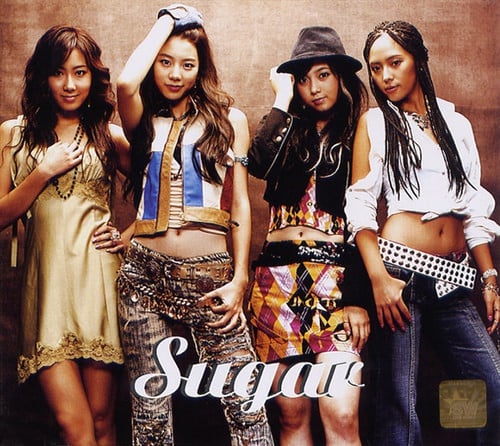 Sugar was becoming popular for their innocent, cute girl image, and because "Shine" was doing well, people were beginning to have high hopes for the group. After a semi-successful Japan debut, Sugar was ready for a domestic comeback. Unfortunately, they changed their concept and tried a "girl-crush" concept with their 2.5th album a year later, and even existing fans did not vibe with the song (though it is a BOP).
3rd Album - Hwang Jung Eum's Departure & New Member
After promotions of "Secret," Hwang Jung Eum did not renew their contract with the agency as her contract was coming to an end. She wanted to shift her career into an acting career, which turned out immensely successful. New member Lee Harin joined the group, and the group released their third Korean album in September 2005.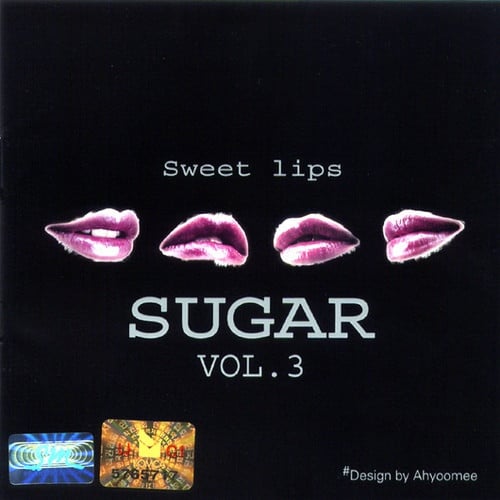 Unfortunately, the album was very different from their previous albums, and the member change also did not help the situation at all. The album completely escaped Sugar's image, and the promotions for the album concluded without success. Though it is important to note that the album wasn't completely a flop - they were able to hit #100 for Melon chart's TOP 100 in 2005.
Park Soo Jin's Departure & Group Disbandment
Following a quiet 2006, Park Soo Jin ended up leaving the group after deciding not to resign with the label. Ayumi began a solo career with her famous song "Cutie Honey," but other than that, it was difficult to see Sugar members promote.
Eventually, the group ended up disbanding at the end of 2006 without much buzz. Ayumi shifted gears to Japanese promotions (though she is active in Korea now), Park Soo Jin ended up marrying "Yong-sama" Bae Yong Joon, and Hwang Jung Eum has been active in the drama industry, making her presence prominent.
It was unfortunate to see a group with so much potential; perhaps they could've been the next S.E.S if they promoted consistently and weren't going so on and off with Japanese promotions. Though Sugar lives solely in our memory now, they have left an impact in the K-pop world -- especially the mania world -- that other girl groups during the "dark era" couldn't offer. Songs like "Shine" are the reason why they are still remembered up to this day.

Do you remember Sugar? What was your favorite Sugar song? Let us know in the comments below!