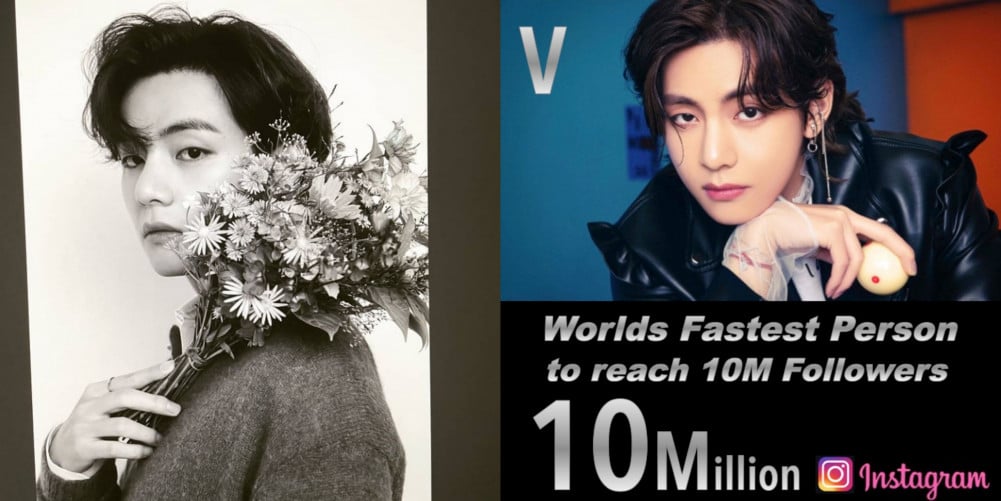 BTS members created personal accounts today, and with the announcement, fans quickly followed all the members.
V dominated the app as he started his account by breaking and creating new records.
The artist broke Angelina Jolie's record as he became "The fastest person to reach 1 million and 10 million followers" on Instagram and broke Billie Eilish's record as his post became "The fastest celebrity to reach 1m likes" in just 4 minutes.
V also broke Blackpink Lisa's record and became the fastest kpop idol to reach 5 million likes in 1 hour and 43 minutes.

Record Maker V didn't stop there as he became the fastest celebrity to reach 1m, 2m, 3m, 4m, 5m, 6m, 7m, 8m, 9m followers and became the fastest person in history to gain 10m followers in Instagram. He broke and made those records in less than half a day.
Since the creation of the account, many celebrities raced to follow Taehyung including his friends "wooga squad" who followed him immediately.
It didn't pass a whole day, yet V is dominating Instagram. This is only the start of his never-ending list of records, with fans and his followers being more excited about the content of his account and what he'll be posting.