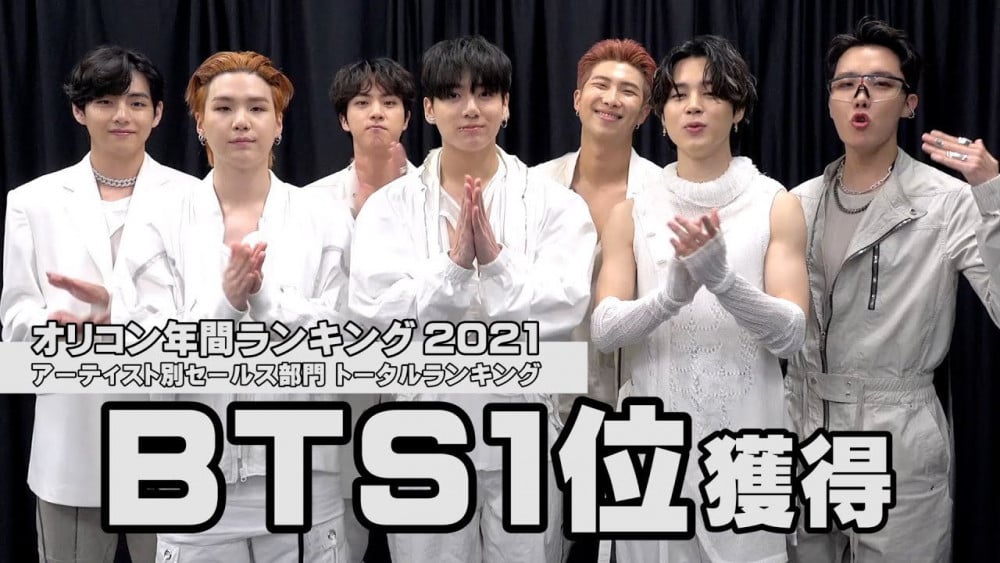 BTS have officially ranked the No. 1 best-selling artist on Oricon in 2021!
On December 24 KST, Oricon officially revealed BTS' total revenue this year, and the group garnered over 18.48 billion Yen (~161 million USD) in revenue. With this, BTS' revenue in 2021 holds the highest total revenue earned in a single year by a Korean act on Oricon, occupying the top two spots for the year of 2020 and 2021 followed by TVXQ (2010).
The boy group also ranked No. 1 on Oricon's '2021 Annual Artist' ranking, becoming the first foreign artist to top the year-end chart in Oricon's history.
In other news, BTS' Japanese compilation album 'BTS, THE BEST' has topped Oricon's Annual ranking, the highest-selling album by a foreign artist since Michael Jackson's thriller in 1984.
Congratulations, BTS!