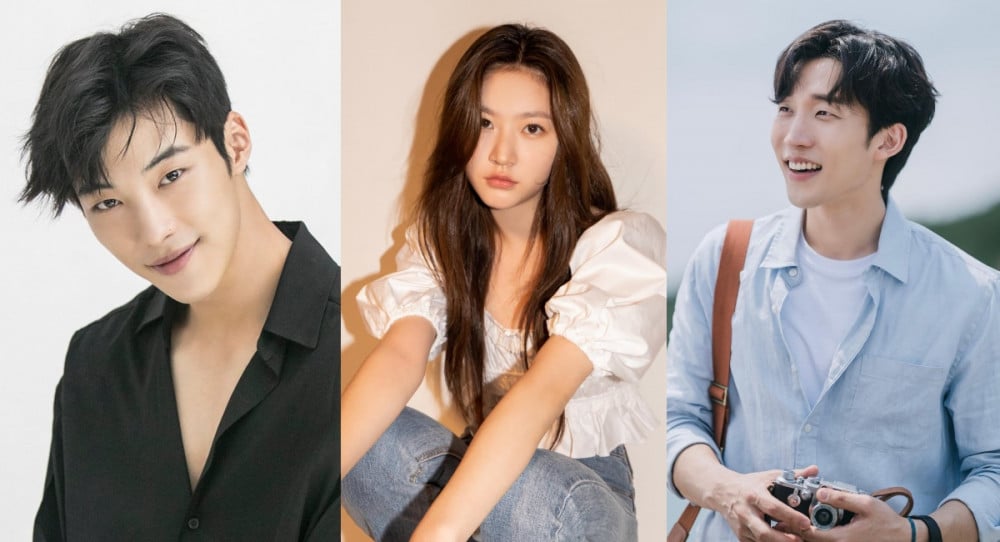 On November 5, the drama remake of the original webtoon series 'Hunting Dogs' revealed its star-studded cast list, including Woo Do Hwan, Kim Sae Ron, Lee Sang Yi, Park Sung Woong, and Heo Joon Ho. 'Hunting Dogs' will depict the story of a young man who steps into a world of loan sharks who chase after money, and becomes entangled in a dangerously powerful force.
Woo Do Hwan will play the role of Gun Woo, who jumps into the world of the loan sharks in order to pay off debts. Gun Woo was a boxing prodigy who took the ultimate victory at the rookie boxing competition, but he begins life anew as a bodyguard after encountering loan sharks in order to repay his mother's debts. Lee Sang Yi will play the role of Woo Jin, a character who helps Gun Woo and sticks by his side.
Kim Sae Ron will play the role of Hyun Joo, a character who is considered family to Chairman Choi (played by Heo Joon Ho). She is expected to show off refreshing 'girl crush' charms, and many look forward to her on-screen chemistry with Woo Do Hwan and Lee Sang Yi. In addition, actor Park Sung Woong will be playing the role of the heartless, cold loan shark Myung Gil.
Stay tuned for more updates on the Netflix-original series, 'Hunting Dog'.