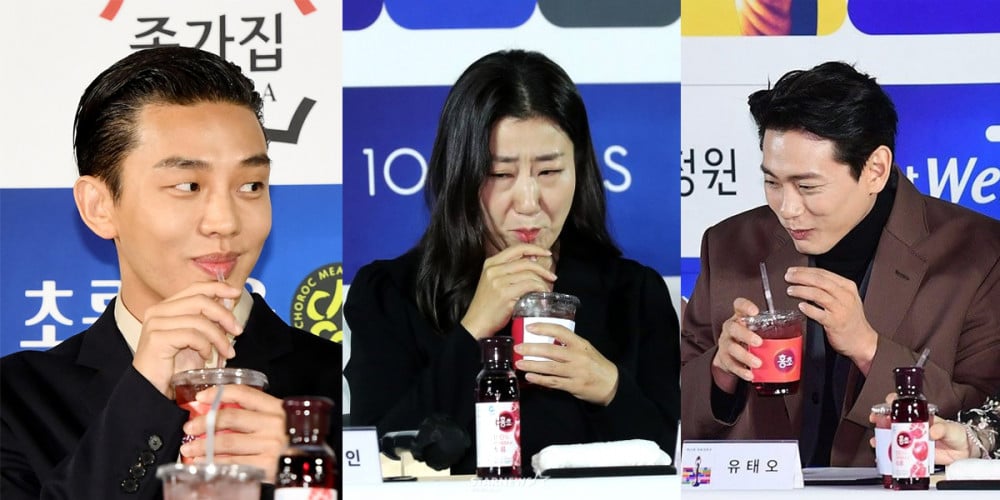 'Hong Cho' has struck again.
Various events leading up to the prestigious '2021 Blue Dragon Film Awards' have begun taking place this week, and numerous top actors and actresses in the Korean film industry are expected to make public appearances.
And one of the more "under-appreciated" parts of the annual 'Blue Dragon Film Awards' is the infamous red vinegar beverage, 'Hong Cho'!
The health supplement beverage 'Hong Cho' is concentrated red vinegar drink with added fruit extracts and grains. It is typically meant to be mixed with A LOT of water. It's also an official sponsor of the 'Blue Dragon Film Awards'.
And this year, some of the first victims to experience 'Hong Cho' at the 'Blue Dragon' press conference included actors Yoo Ah In, Ra Mi Ran, Yoo Tae Oh, Park Jung Min, and Kang Mal Geum.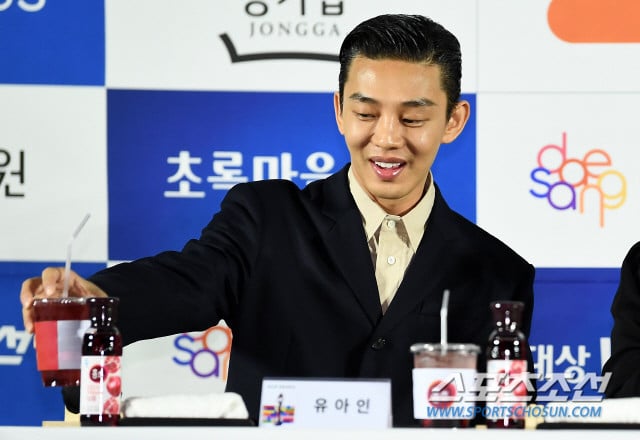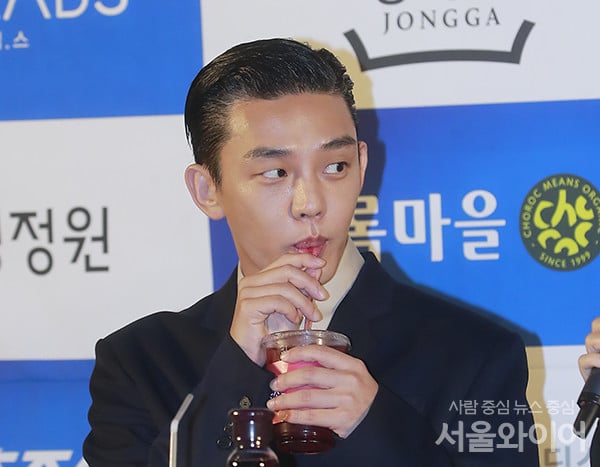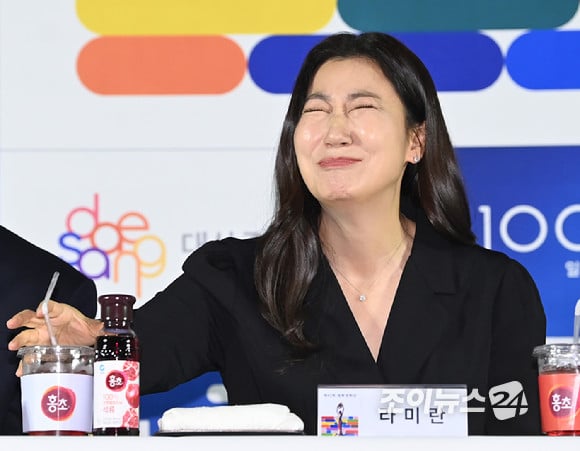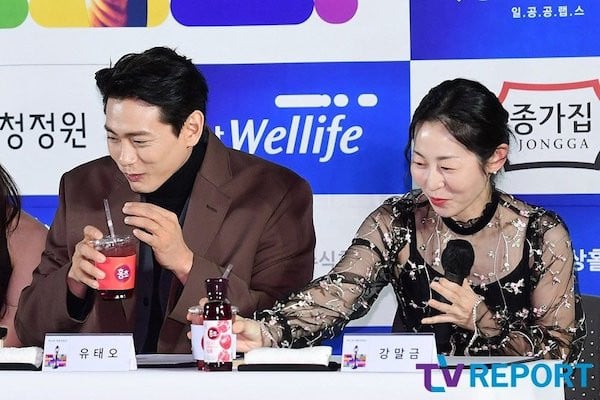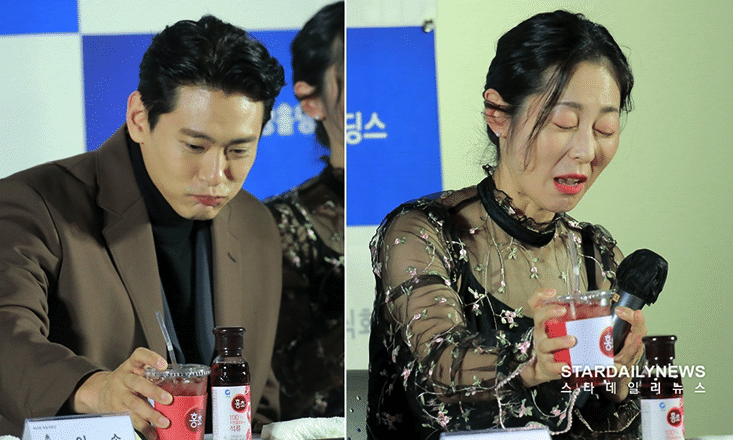 But actually, many of you probably guessed that actor Yoo Ah In is no newcomer to the 'Blue Dragon Film Awards'. He's been attending these press conferences since 2016! Which is why he took a small sip of his own drink and then watched the others follow suit....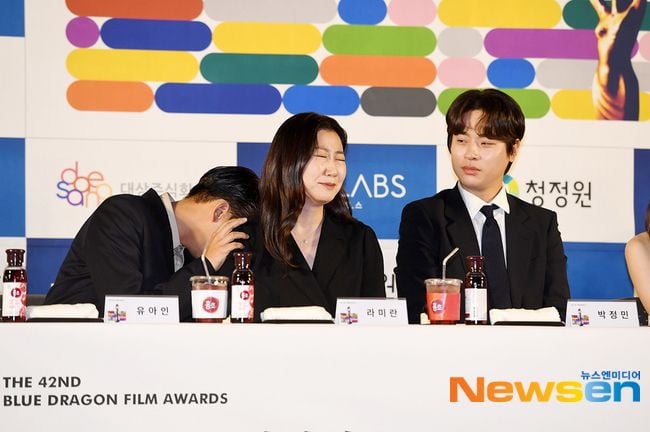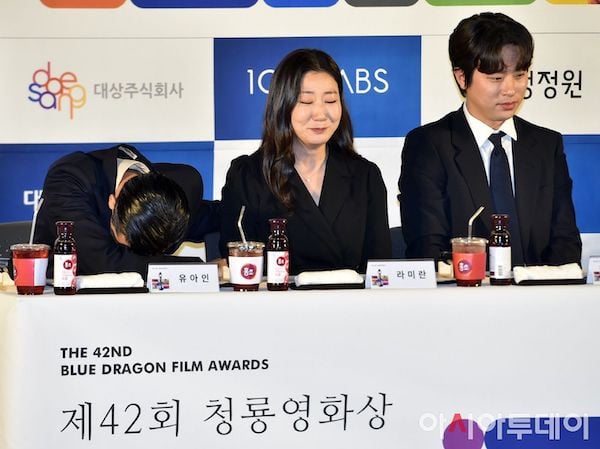 Meanwhile, past victims of the infamous 'Hong Cho' include...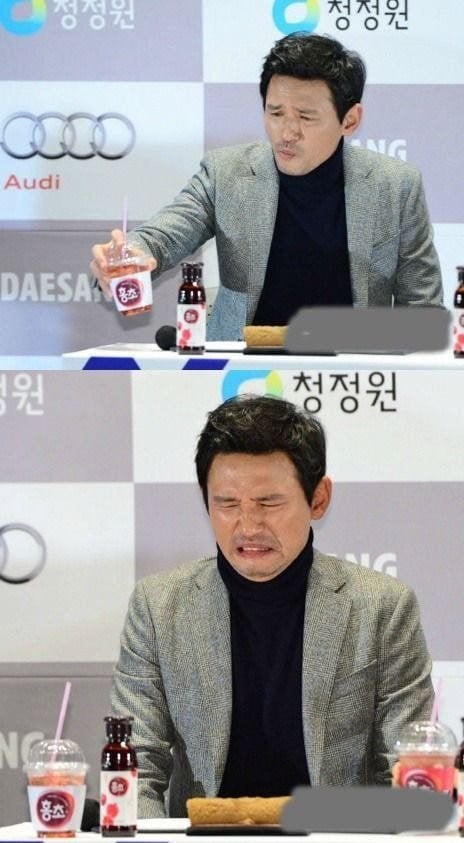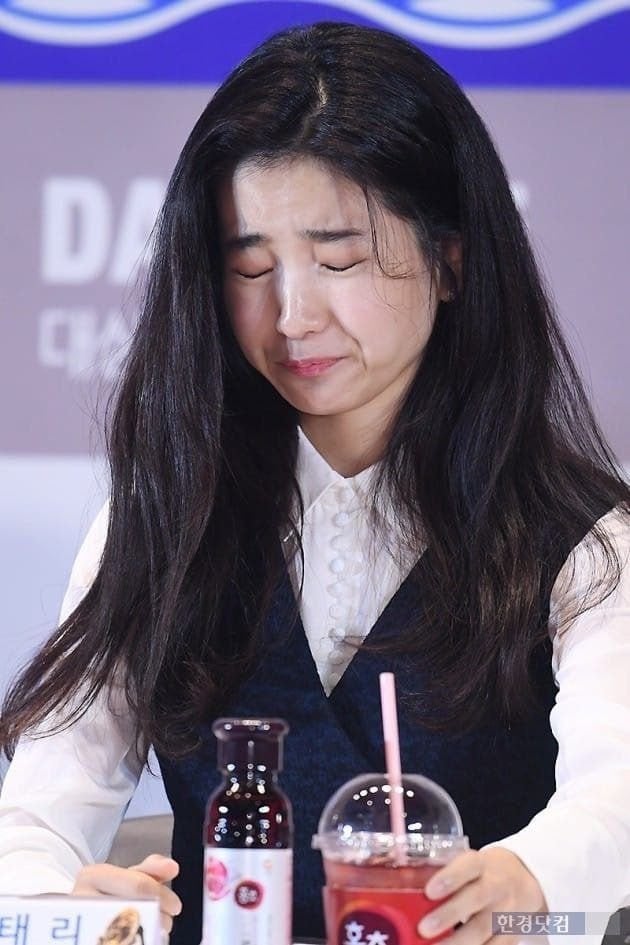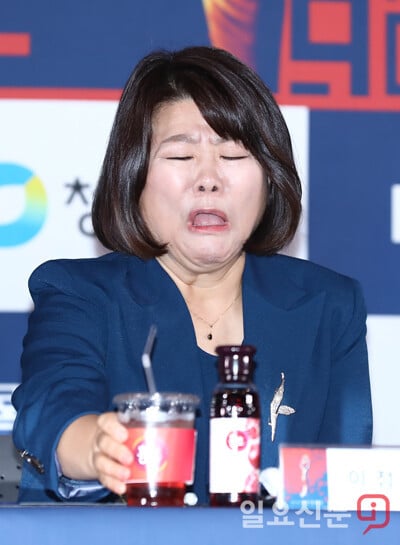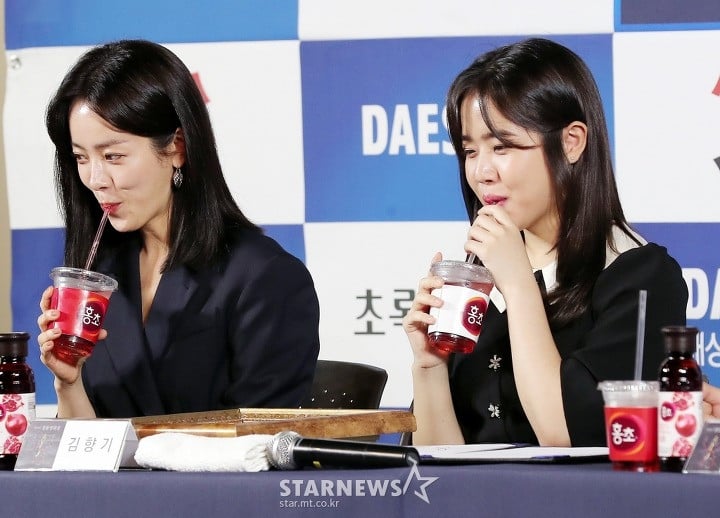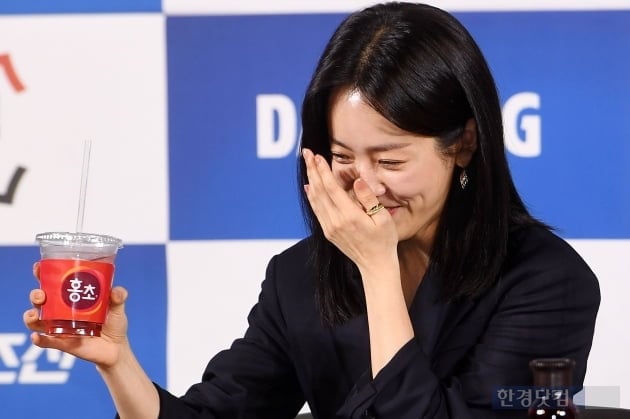 And then there are the scary ones....