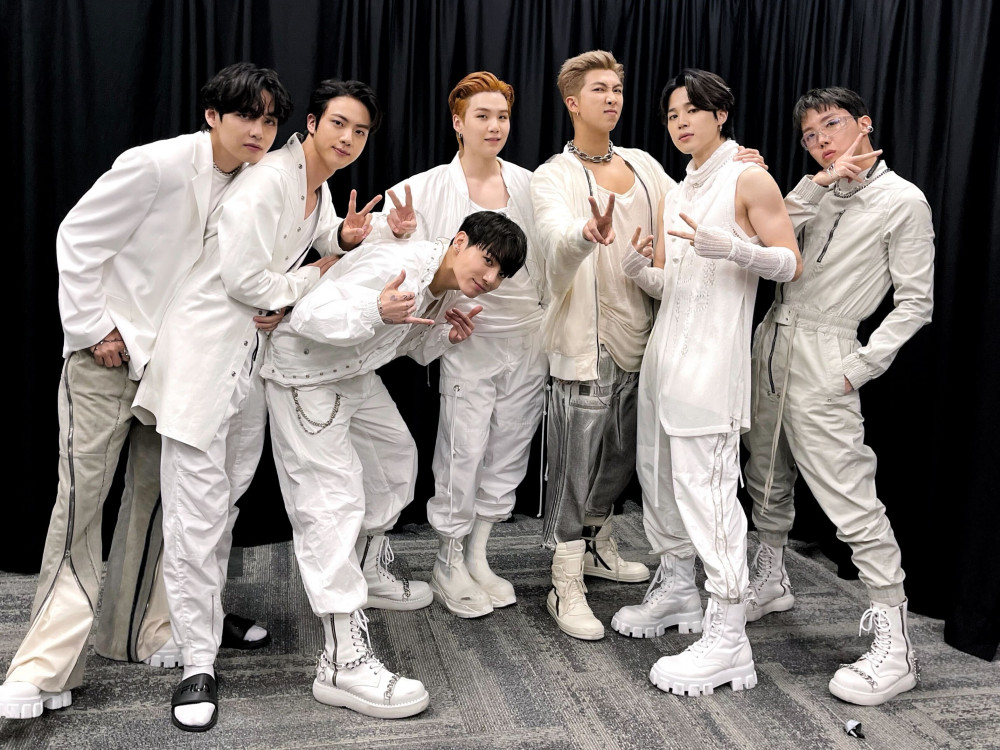 Heartwarming scenes were spotted at the 'Permission To Dance: On Stage' concert that showed BTS brings people together regardless of age, gender, and nationality.
BTS recently held the first two days of their 'Permission To Dance: On Stage' concert series in Los Angeles this past weekend. After the show, netizens shared pictures of older ARMYs spotted at the concert.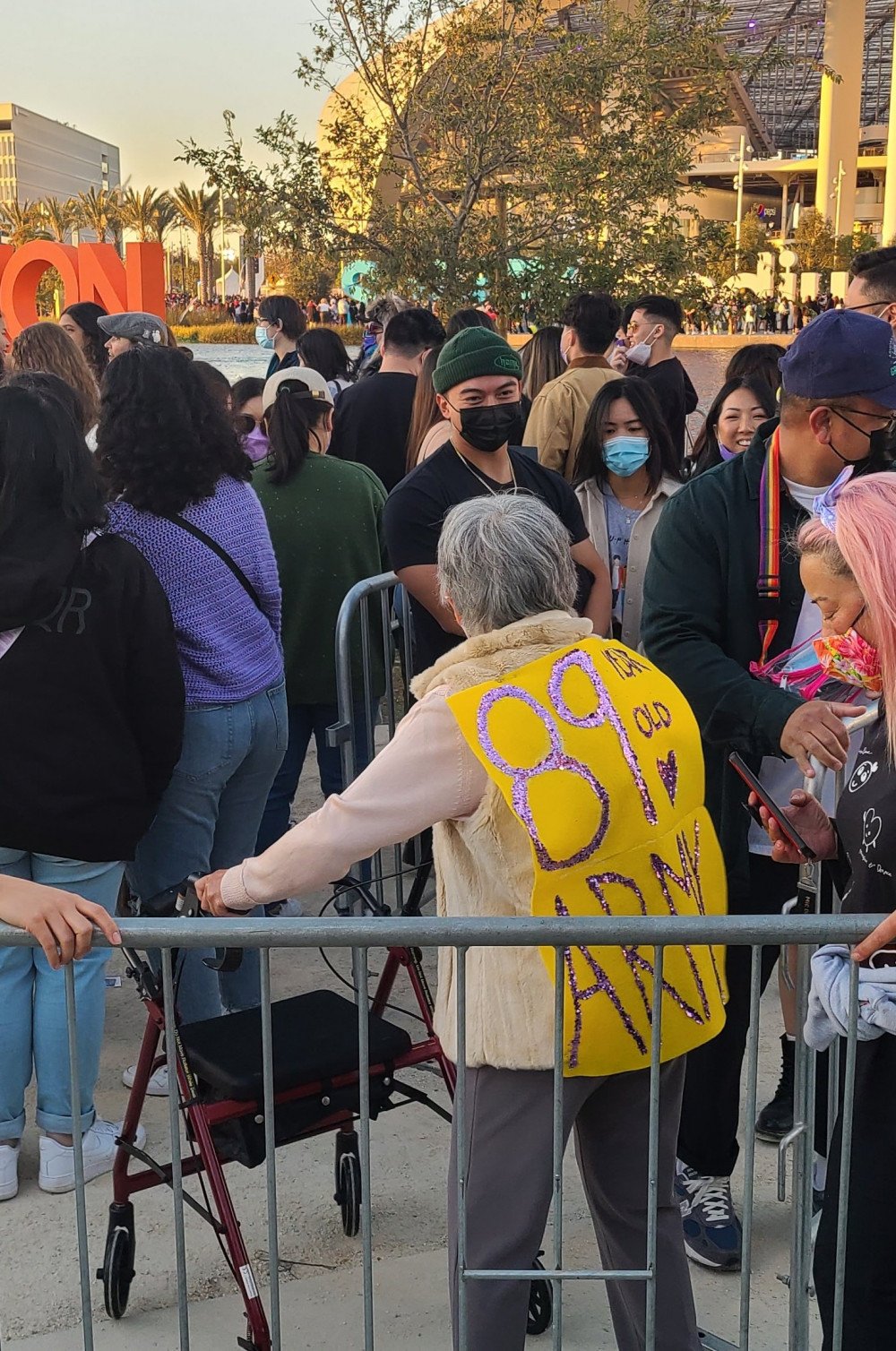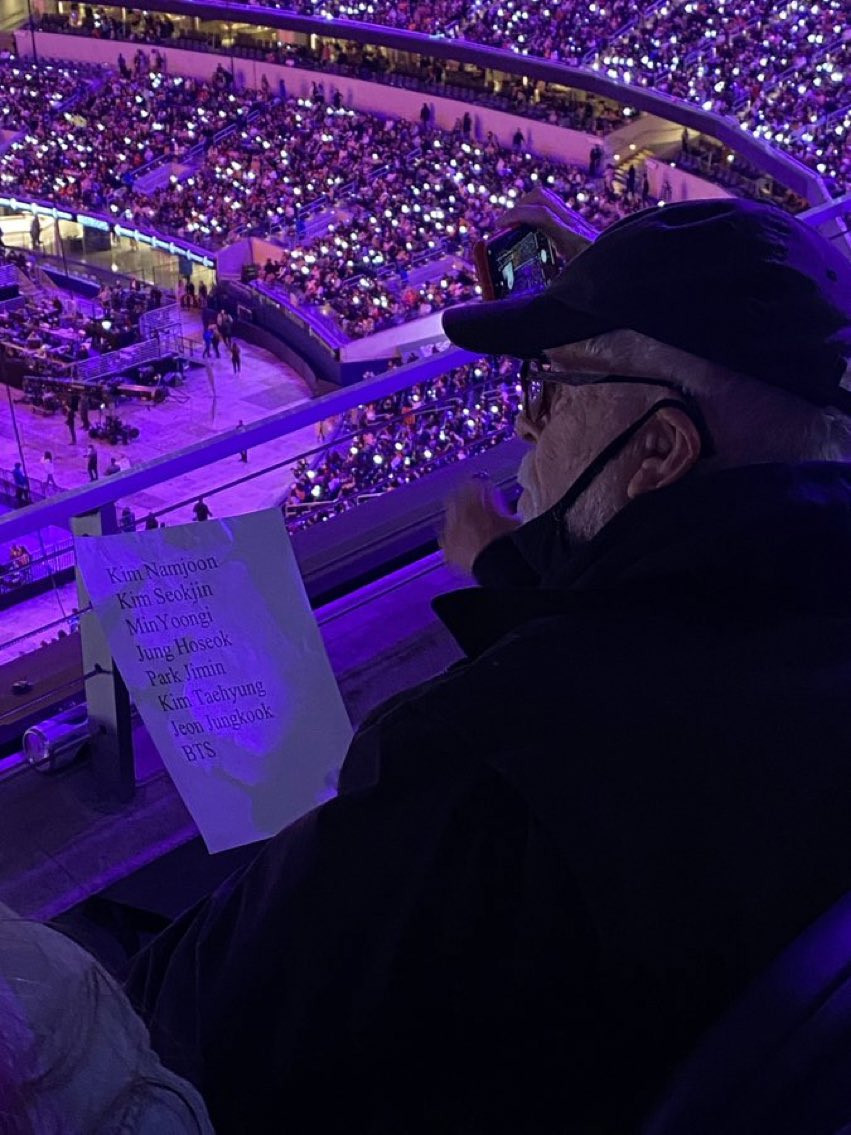 Netizens commented: "There was an older gentleman at the concert and he printed out the cheer method so he can cheer them along during the concert ㅠㅠ."
"Why am I crying ㅜㅜ"
"I'll be ARMY until I'm 89 too"
"I'm really impressed how they could really bring people from all walks of life together. I'm proud of our boys that they have grown this much."
"This is just so heartwarming."
"I'm not even ARMY but this had me choke up a little bit. As someone who spent a long time residing outside of Korea, I feel something from my heart whenever BTS does something that none of the diplomacies could do."
"I'm impressed how open-minded they are. I don't think I could be so open and welcoming to the foreign culture when I'm in my 80s."
"I want to grow up to be like them. Someone who can enjoy their life regardless of their age."
Meanwhile, BTS's next two concert dates are December 1 and 2. All seats for this concert are sold out, and the performances are expected to seat at least 200,000 spectators in total.