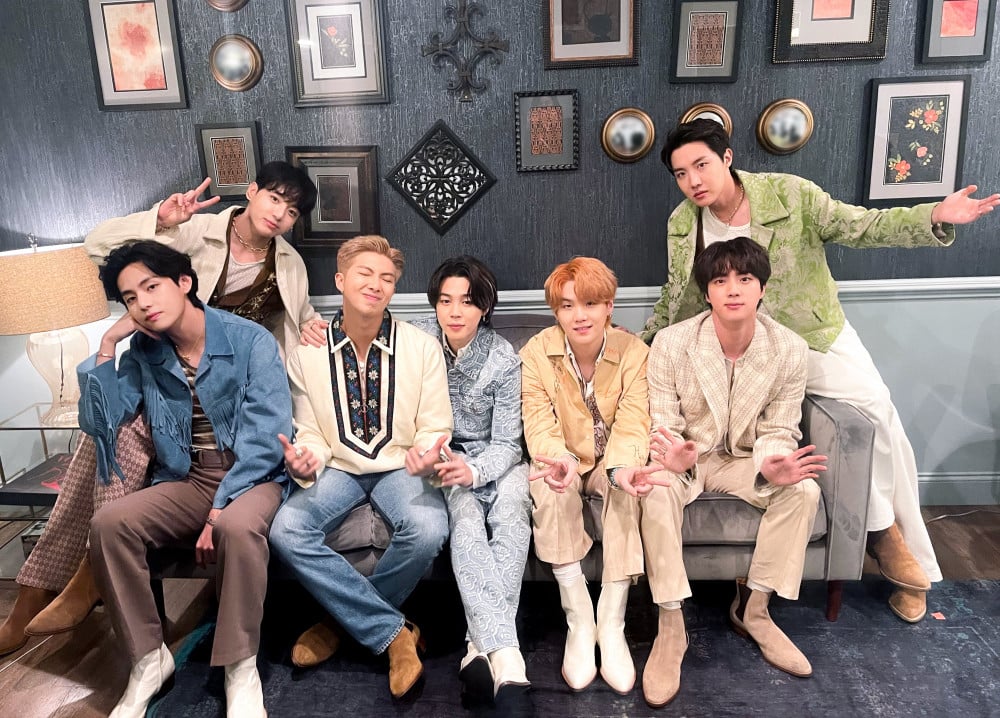 A netizen claiming to be a discharged soldier shared his perspective on BTS's military exemption.

On November 26th, a netizen claiming to be a discharged soldier shared his perspective on BTS's military exemption. He stated the following 6 reasons for wanting the national assembly to expand the military exemption act to include popular cultural artists like BTS.
He wrote in his post: 1. The current military exemption act was established back in 1973. Back then, enhancing the national status and dignity had bigger importance in our society and had different social standards than what we have now. This naturally leads to the necessity of addressing the standards that are apt for 2021. For example, the current law allows people who win first or second place at 'The Seoul International Dance Competition', including other many 'international' competitions. There are people who get exempted from the obligative military duty yet the general public really doesn't know who they are or what they did.
2. Some might argue that for fairness, those exemptions should be discarded altogether. However, I'm against this stance as the law's ulterior motive is to protect the leakage of talent to other countries due to mandatory duty. Anyone would question what the winners did to enhance the national status by winning some 'international' competition but no one would question Olympic medalists for that. What I'm saying is that the standard should be reestablished to reflect new societal consensus.
3. The law is not absolute. We collectively enacted that law in the first place, so why can't we amend the current law?
4. BTS has done so much raising awareness of Korean culture and popular culture is the number one component affecting the national image according to a survey among foreigners in 2019. While 38.2% answered popular culture affected Korea's image, only 3.1% answered sports and 1.5% answered pure art. I see it's a prejudice against idols not how much the person influences the national status that hinders the discussion at the National assembly.
5. Fans might feel other labels are using the BTS's clout for exemptions. But this is only half true. Do you think other labels are lobbying for BTS's exemption independently? Big Hit can't publicly announce that they are supporting this amendment as it may discredit BTS's answer that they would carry out the duties when they are called.
6. Of course, there are some barriers to actually passing the amendment. Older generations may have a prejudice against idols, and most men are indifferent to exemptions. I also saw the ministry of national defense quoting a decline in soldiers as one of the restrictions, but I think this is ridiculous. Expanding exempted personnel to a handful of famous artists isn't the core cause of diminishing soldiers. This is due to a low birthrate which has to be addressed with another government policy.
What do you think?