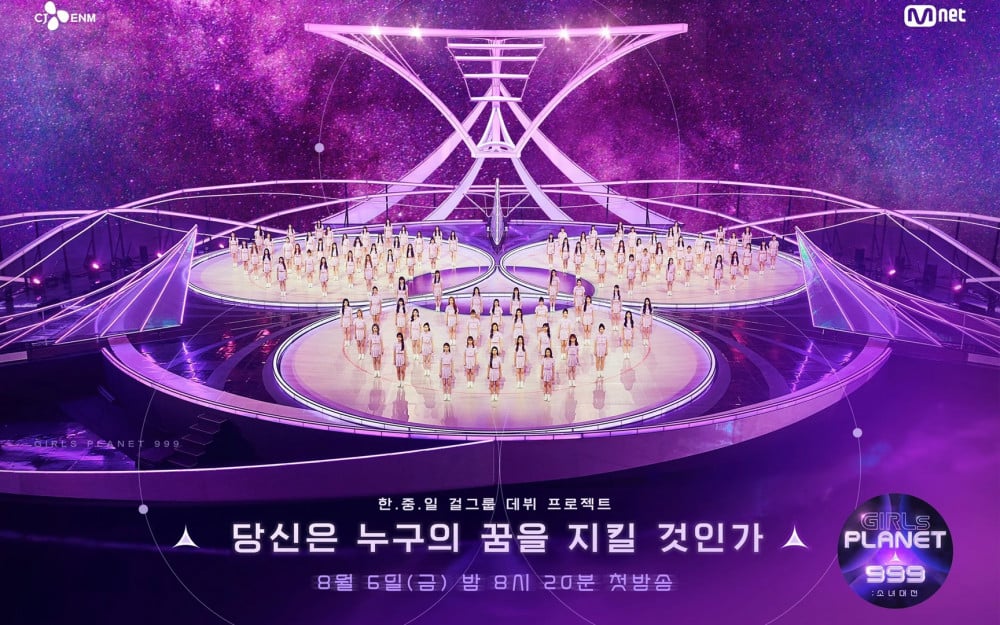 Mnet's 'Girls Planet 999' is nearing a close as the contestants are one step closer to making their dreams come true and debuting with a global girl group. In the 11th episode that aired on October 15, the 18 contestants who will make it to the finals to battle for a spot in the top 9 were revealed. These top nine girls will make it to the live broadcast finale.
The top 17 were Shen Xiao Ting in the first place, Kim Da Yeon in second, Sakamoto Mashiro in third place, followed by Ezaki Hikaru, Choi Yu Jin in fifth place, Kawaguchi Yurina in the sixth place, followed by Nonaka Shana, Fu Ya Ning, Seo Young Eun, Su Rui Qi, Kim Chae Hyun, Kang Ye Seo, Huening Bahiyyih, Wen Zhe, Kim Bo Ra, Huang Xing Qiao, and Kim Su Yeon. And Guinn Myah was saved through the planet master pass.

Then on October 18 KST, the final 18 contestants sat down together for a special live broadcast, '9IRLS NI9HT A9IT,' in which the interim ranking for the top contestants was announced.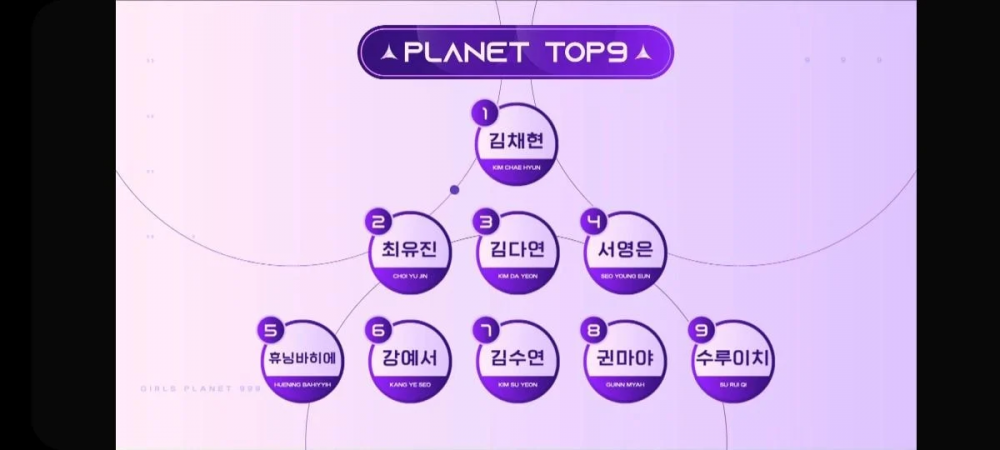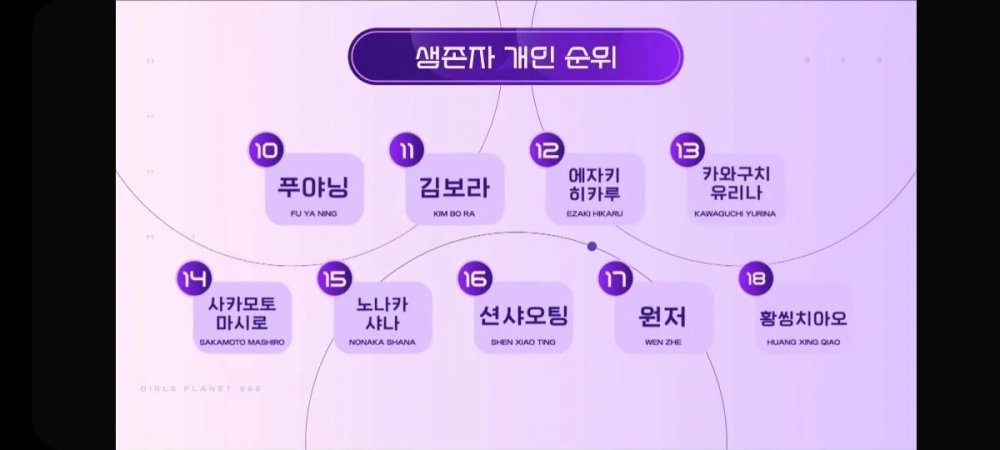 According to the new ranking, the Korean contestants took most of the top nine spots, completely reversing the order from episode 11. In the latest interim ranking, Kim Chae Hyun came in first place, followed by Choi Yu Jin, Kim Da Hyun, Seo Young Eun, Huening Bahiyyih, Kang Ye Seo, Kim Soo Yeon, Guinn Myah, and Su Rui Qi.
The ranks from 10 to 17 consisted of Fu Ya Ning, followed by Kim Bo Ra, Ezaki Hikaru, Kawaguchi Yurina, Sakamoto, Mashiro, Nonaka Shana, Shen Xiao Ting, Wen Zhe, and Huang Xing Qiao.
Netizens were shocked but seemed to be not too surprised. Many Korean netizens explained they had expected this to happen because there were too many non-Korean contestants in the higher ranking. Netizens commented, "The ranking changed so much," "THis is not surprising," "It's time for some rigging," "Of course Mnet wouldn't have let non-Korean contestants debut," "What is going on," "This is so shocking," "I don't get why Mnet keeps launching these kinds of shows if they would just change the ranking the way they wanted," "Wow, this is real rigging, so funny," "They are Mnet alright," "Why do they make this 'global' show if it's going to be just Korean members in the end?" and"So they went with all Korean members except one."