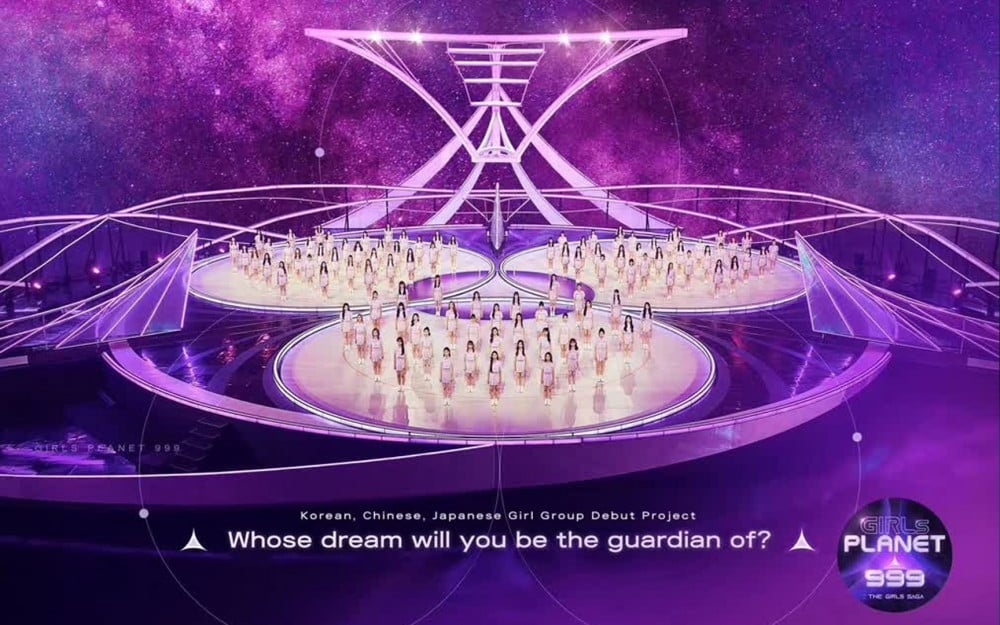 Mnet's 'Girls Planet 999' is nearing a close as the contestants are one step closer to making their dreams come true and debuting with a global girl group. In the latest episode of the audition program, the 18 contestants who will make it to the finals to battle for a spot in the top 9 were revealed. These top nine girls will make it to the live broadcast finale.
Previously, the contestants were put into groups that will perform original songs. Fans and viewers selected these groups, and this was the mission to decide which girls will survive.
The girls gave their best in showing their performances to the new songs such as "Snake," "Shoot!" "U+Me=LOVE" and "Utopia." Then in the episode that aired October 15, the contestants began a new mission - the "O.O.O" mission, in which the show's theme song was to be rearranged as the girl group's debut song.
In addition, the top 17 contestants to make it to the next round were announced. The top 17 were as follows: Shen Xiao Ting, Kim Da Yeon, Sakamoto Mashiro, Ezaki Hikaru, Choi Yu Jin, Kawaguchi Yurina, Nonaka Shana, Fu Ya Ning, Seo Young Eun, Su Rui Qi, Kim Chae Hyun, Kang Ye Seo, Huening Bahiyyih, Wen Zhe, Kim Bo Ra, Huang Xing Qiao, and Kim Su Yeon. And Guinn Myah was saved through the planet master pass.

The eliminated contestants were Cai Bing, Chen Hsin Wei, Ikema Ruan, Kamimoto Kotone, Kishida Ririka, May, Nagai Manami, and Zhou Xin Yu.