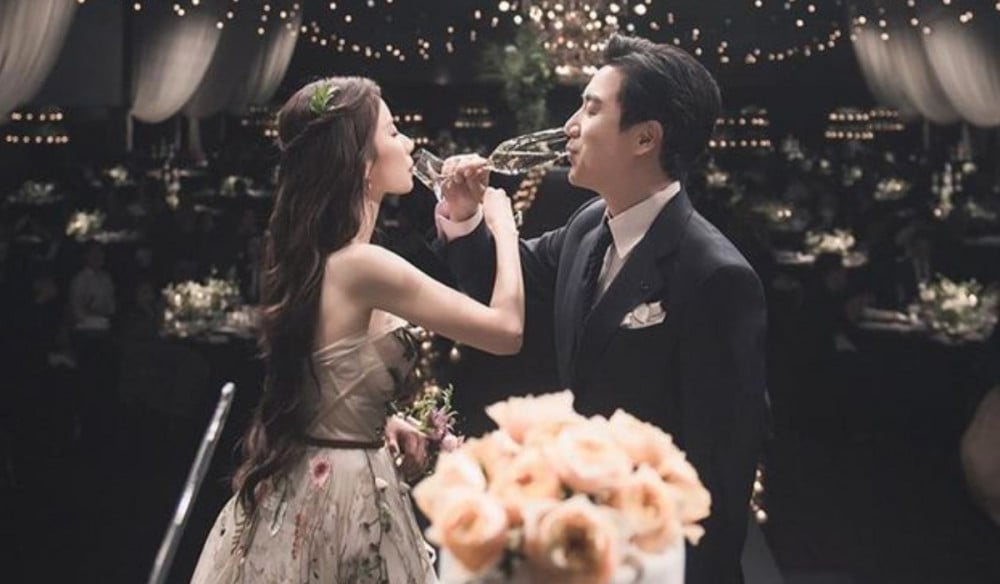 Jisook and programmer husband Lee Doo Hee are celebrating one year of marriage!

On October 31 KST, the Rainbow member took to her personal Instagram account to commemorate the anniversary, writing a heartfelt message that says, "One year ago today!! Once again, I sincerely thank the many people who celebrated with us and helped out. When I think of my wedding day, It's full of pleasant memories that make me smile! That's all thanks to everyone who was with us. With a thankful heart, I will share my happiness together with everyone! Thank you, Doo Hee!! Let's continue to live a fun life together!!" Along with the message, Jisook shared a number of photos from her wedding day.
Her Instagram followers left comments congratulating the couple and complimenting the beautiful ceremony, writing comments like, "Wow, it's already been one year," "Congratulations on your anniversary so, so much," and "From your wedding anniversary to KT [Wiz baseball team] becoming the regular season champions, congratulations!" Celebrities like solo artist Younha, KBS announcer Kim Min Jung, and beauty YouTuber SSIN also left congratulatory comments.
Check out the full Instagram post below!