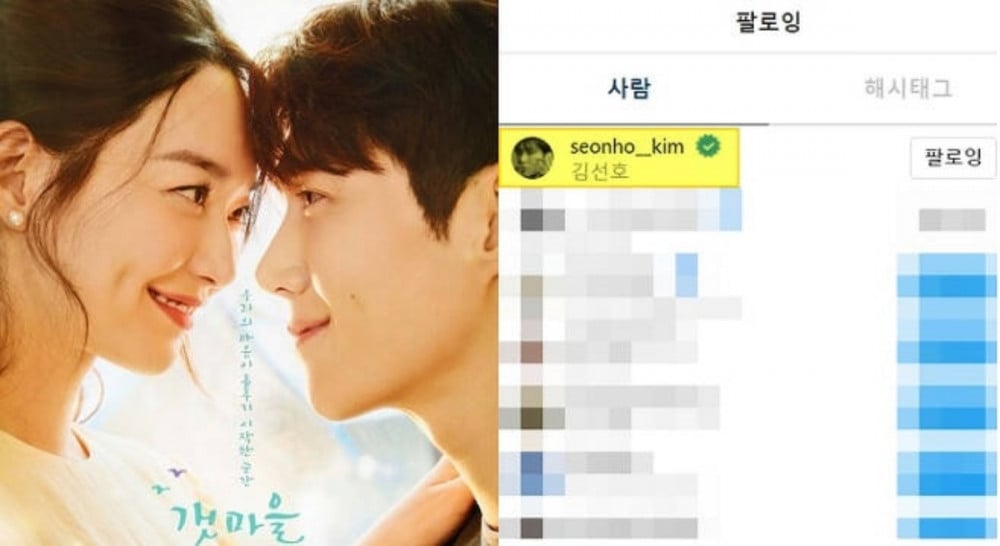 Netizens reacted to media outlet reports stating that Shin Min Ah still follows Kim Seon Ho on Instagram.

As of October 28, Shin Min Ah is still following her 'Hometown Cha Cha Cha' co-star Kim Seon Ho on Instagram. It has been 11 days since Kim Seon Ho's controversy first broke out, where his ex-girlfriend exposed the actor for coercing her into having an abortion. In particular, Kim Seon Ho's ex-girlfriend also claimed that Kim Seon Ho had badmouthed his co-stars, staff members, and directors. Despite these claims, Shin Min Ah seems to have made no changes to her Instagram following list.

Meanwhile, Shin Min Ah has not made a public appearance following Kim Seon Ho's controversy, after postponed her interview marking the end of 'Hometown Cha Cha Cha'. Many speculated that Shin Min Ah is avoiding interviews for the time being in case questions related to Kim Seon Ho arise.
In response to this news, some netizens commented:
"If she unfollowed him then people would criticize her too...this is all so unfortunate for his co-stars."
"It's up to her."
"Is there any celebrity that actually unfollowed him after his controversy though?"
"This is why a lot of celebrities started to put their following number to zero."
"It's weirder to cut him off for his personal life issues."
"I don't know the truth, but how can she unfollow him...as soon as she unfollows him a ton of articles will write about it."
"All celebrities must be so tired."
"I think I now know the reason why celebrities put their following number to zero. If she unfollows him, then everyone would react in chaos saying she cut him off."
"If she doesn't do anything, then they say that she still supports him."
"She's free to do what she wants."