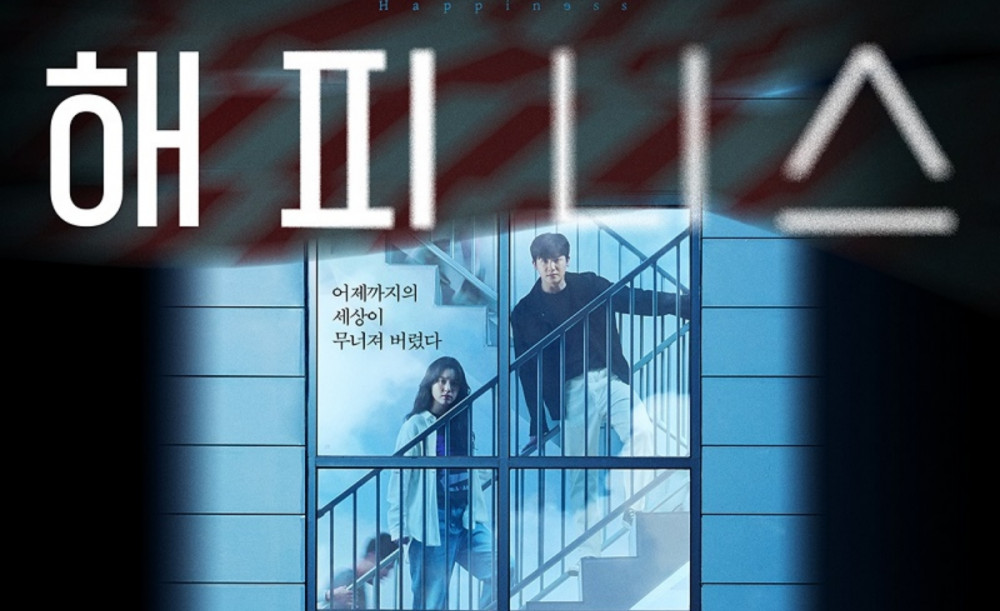 On October 7, the main poster for the upcoming tvN drama 'Happiness', starring Han Hyo Joo and Park Hyung Sik, was released. In the poster, the characters seem to be afraid of something and are quickly running out of the apartment. However, Han Hyo Joo, Park Hyung Sik, and Jo Woo Jin look out the window with unreadable face expressions, adding to the mystery surrounding the plot.

'Happiness' is an apocalyptic thriller set in the near future, where a tall new apartment building has just been constructed. Yoon Sae Bom (played by Han Hyo Joo), a member of the special police force, is excited to move into her new apartment when all of a sudden, an infectious and deadly disease spreads. Jung Yi Hyun (played by Park Hyung Sik) is an intelligent detective who has had feelings for Yoon Sae Bom for a long time. Han Tae Seok (played by Jo Woo Jin) is a lieutenant colonel who holds a special key to the infectious disease outbreak. Inside the tall apartment, residents will struggle to survive amidst the psychological battles and exposure of class discrimination in a dire situation.
'Happiness' will premiere on November 5 at 10:40PM KST.