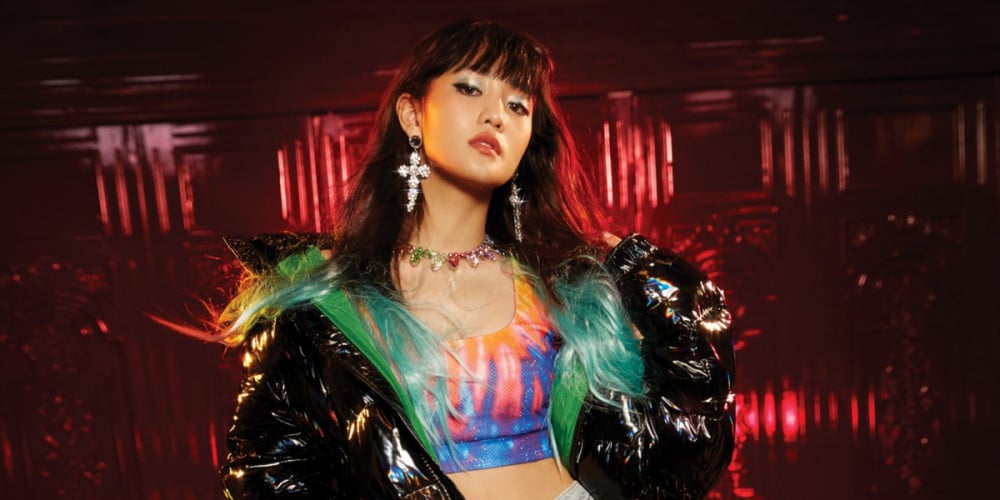 (G)I-DLE's Minnie mesmerized fans with her dazzling beauty on the cover of Hong Kong's '#LEGEND' magazine!
For this cover pictorial, Minnie embodied her versatility as both a musician and actress with a mix of stunning props and fashion styles. During her cover story interview, Minnie dished on her first acting role for the Netflix original series 'So Not Worth It', her relationship with her fans, and some of her memorable birthday moments with BLACKPINK's Lisa, GOT7's BamBam, and her fellow (G)I-DLE member Shuhua.
Check out some highlights from Minnie's '#LEGEND' interview below, or access the full cover story here!
On the challenges in her first acting experience: "It's kind of hard to be half myself and half someone else. I needed to build up the confidence to be that other character. My coach would ask me to look in the mirror at myself and curse very loudly because he needed me to be confident when I did so. I'd look at him and say, 'Can I actually say that loudly?' and he would reply, 'Just do it!' "At first I was uncomfortable cursing all the time but after I worked on it and did it a lot for the show, I kind of got used to it."
On missing her fans: "I understand that it's very hard to meet in person now but I hope that I can meet them again soon because they give me a lot of energy during a show or when I'm on stage. It's totally different when fans are there or not. We need our performances to be very energetic and very confident in front our fans, but after COVID, we couldn't perform in front of our fans and it felt very empty."
On how she spends her birthdays: "I spent those birthdays with my group members and friends in Korea. I was always working on my birthday. Like last year, I performed in a show and after that I went to my friend's house to celebrate my birthday. I spent my birthdays with my Thai friends Lisa [of Blackpink] and BamBam [of GOT7] and last year Shuhua, our youngest member, made me a cheesecake just because I had mentioned that I'd like one."