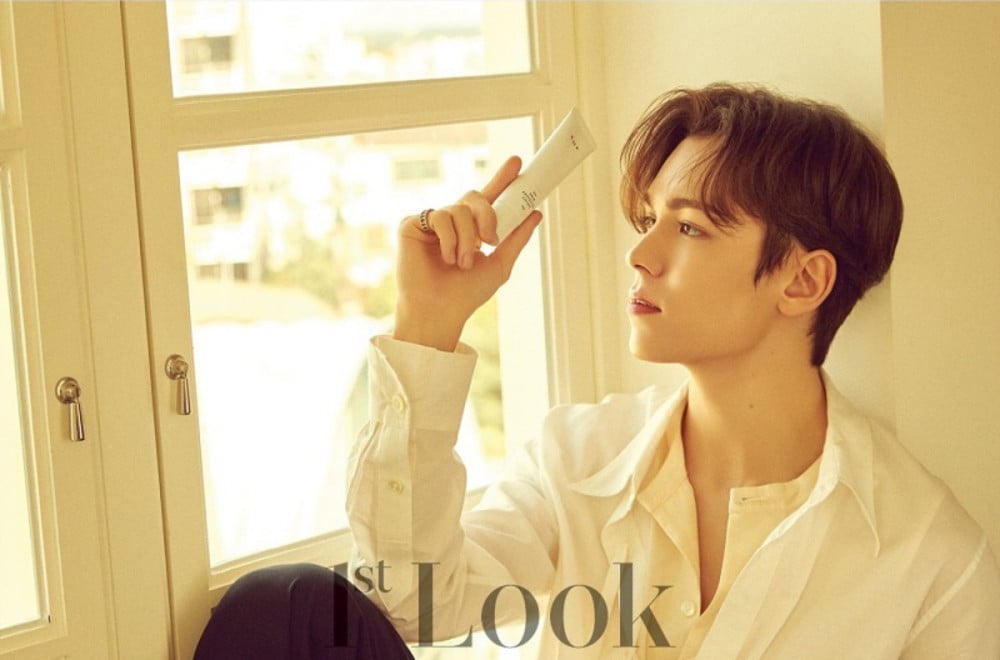 On October 7, Seventeen's Vernon participated in his first individual pictorial with '1st Look' magazine.
In the photos, Vernon looks as though he just woke up in his pajamas and is enjoying the sunlight in his room, before changing into a button-down white shirt and exuding an elegance that highly resembles that of a European prince. In the interview included in his pictorial, Vernon expressed his feelings on participating in his first individual photoshoot. He said, "When I first got the phone call, I was extremely surprised. I thought, 'Me? A beauty photoshoot?' I didn't know a lot about beauty products, but I got to study and learn a lot thanks to this opportunity."
Vernon continued to talk about his group Seventeen's central message of the 'power of love', which they emphasize in their music. Vernon stated, "I tend to not easily open up my heart to people until I become close with them. That process takes a long time but once we become close, I am the type of person who gives unsparingly. I consider the person as my close friend if we are able to share jokes comfortably with each other, and if they suddenly come to my mind that makes me want to contact them. When I am with someone I am close with, I also start to talk a lot."
Additional content from Vernon's beauty pictorial set will be made available on 1st Look's official Instagram page and YouTube channel.