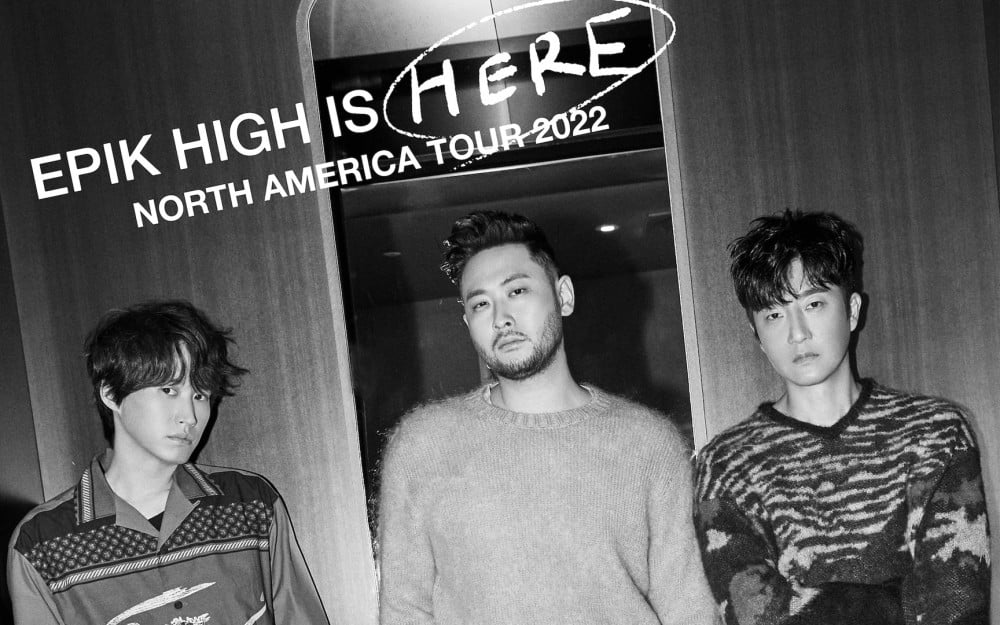 Epik High is further raising the anticipation for their upcoming concert 'Epik High Is Here' by announcing the cities for their 2022 North America tour.

On October 14 at midnight, Epik High announced the cities where their North America tour will take place. Starting March 1, 2022, Epik High will be touring all the major cities such as Seattle, Los Angeles, Atlanta, New York, Chicago, Houston, Boston, and more in North America.
Meanwhile, Epik High's agency OURS Co. stated, "Epik High (Tablo, Mithra Jin, Tukutz) will be holding their solo concert 'Epik High Is Here' this coming December." News of Epik High's upcoming concert gathered excitement as this is the group's first offline concert in two years.


Ticket reservations for their 'Epik High Is Here' concert will be made available on October 15 at 10 AM local time for the North American tour and on October 21 at 8 PM KST for the concerts in Seoul through Interpark Ticket. Epik High's concert in Seoul will be held from December 17 through December 19 in Seoul Olympic Park's Olympic Hall.