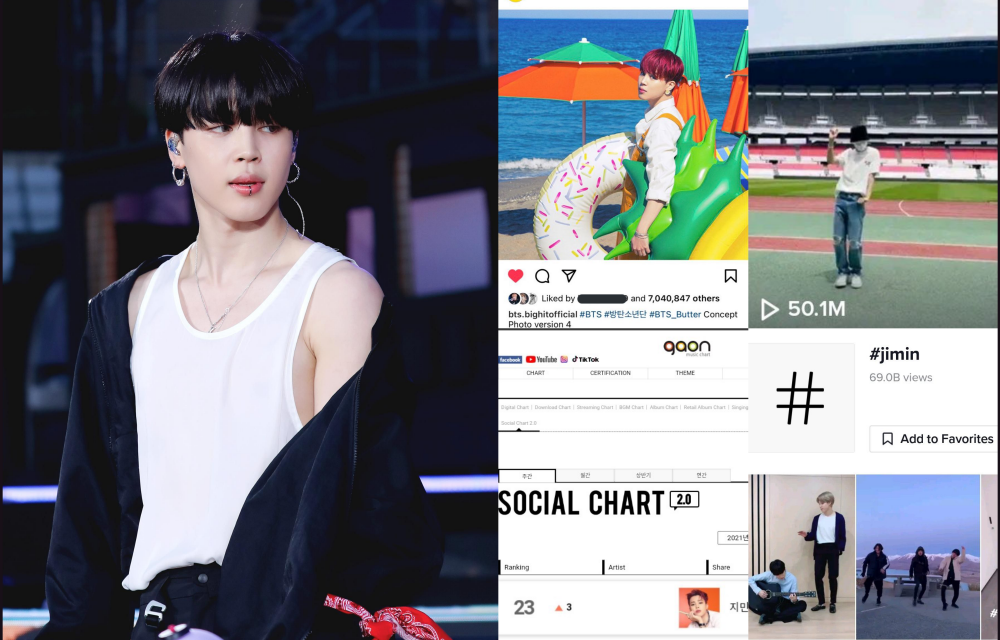 BTS's Jimin is often a trending topic on various social media platforms, and since entering the Top 50 Gaon Social Chart 2.0, he seems to have caught pace. On the 21st of October, it was revealed that Jimin had ranked #23 on the Gaon Social Chart 2.0 in the 42nd week of 2021 and, with this position, becomes the highest Individual boy group member to chart without any solo project outside of his group.
The Gaon Chart, whose criteria is data based on activity from VLIVE, Mubeat, YouTube, MyCeleb, and TikTok, is a true measure of impact and popularity. This week, Jimin's representative charm keywords include adjectives like outstanding, dazzling, cute, amazing, lovely, and beautiful - all qualities that fans would definitely agree with.
A few days prior, on the 19th, Jimin had set the record for the fastest, first and only Korean Male act to have 4 posts surpassing 7 Million likes on BTS' official Instagram account after his Butter concept photo #4 surpassed 7 Million likes. Jimin, who is the most mentioned individual on the platform, now has over 64.9 Million posts under the hashtag #Jimin.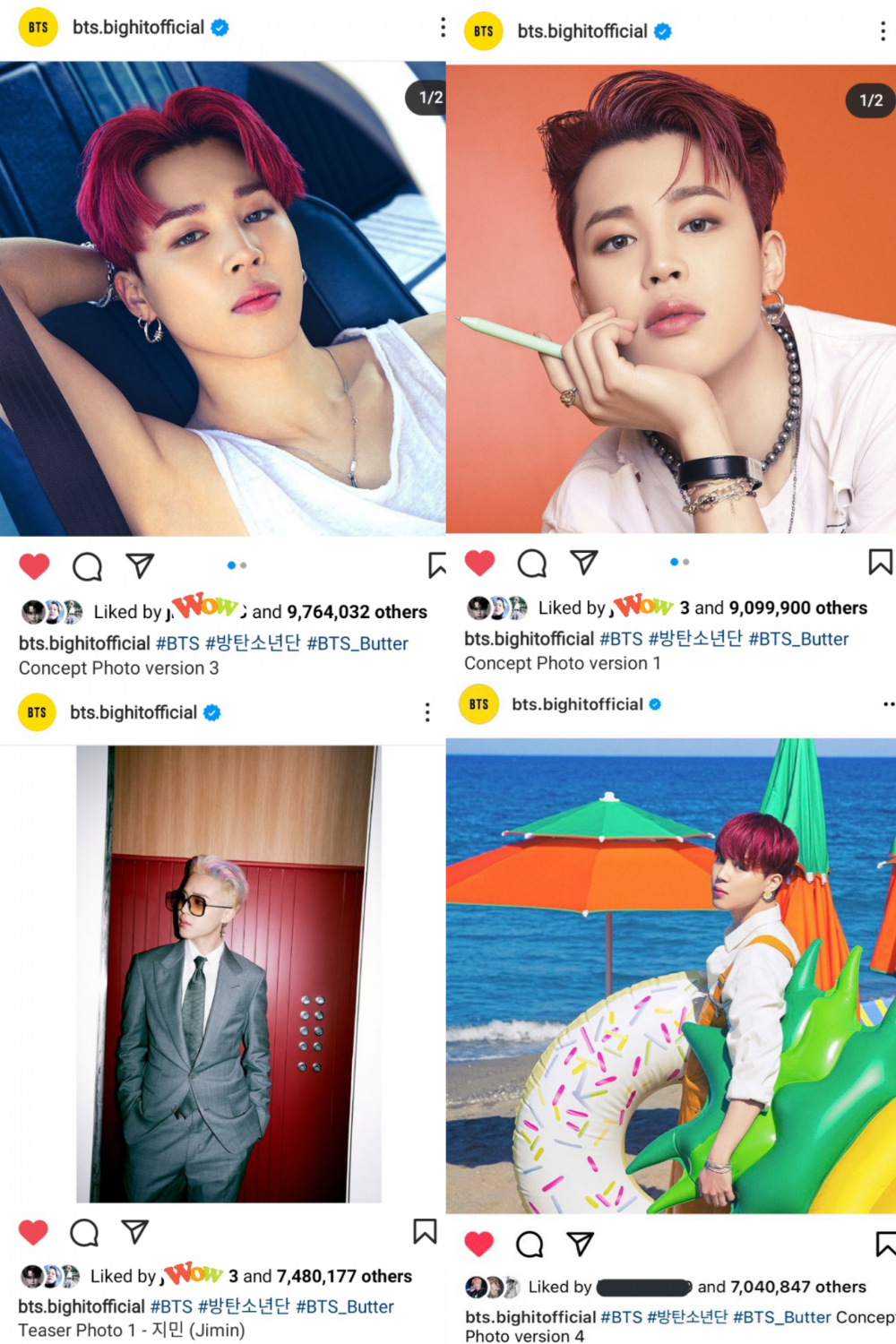 Jimin extended his glory to TikTok, where the video of him dancing to Permission To Dance achieved over 50 Million views, and 8.7M likes on the BTS official account just 3 months after its release. This makes him the only Korean act whose three videos have amassed over 50 Million views each on the platform. Moreover, the #jimin tag also recently achieved over 69 Billion views, and currently, all his hashtags on the platform now have over 100 Billion views as proof of his extensive popularity.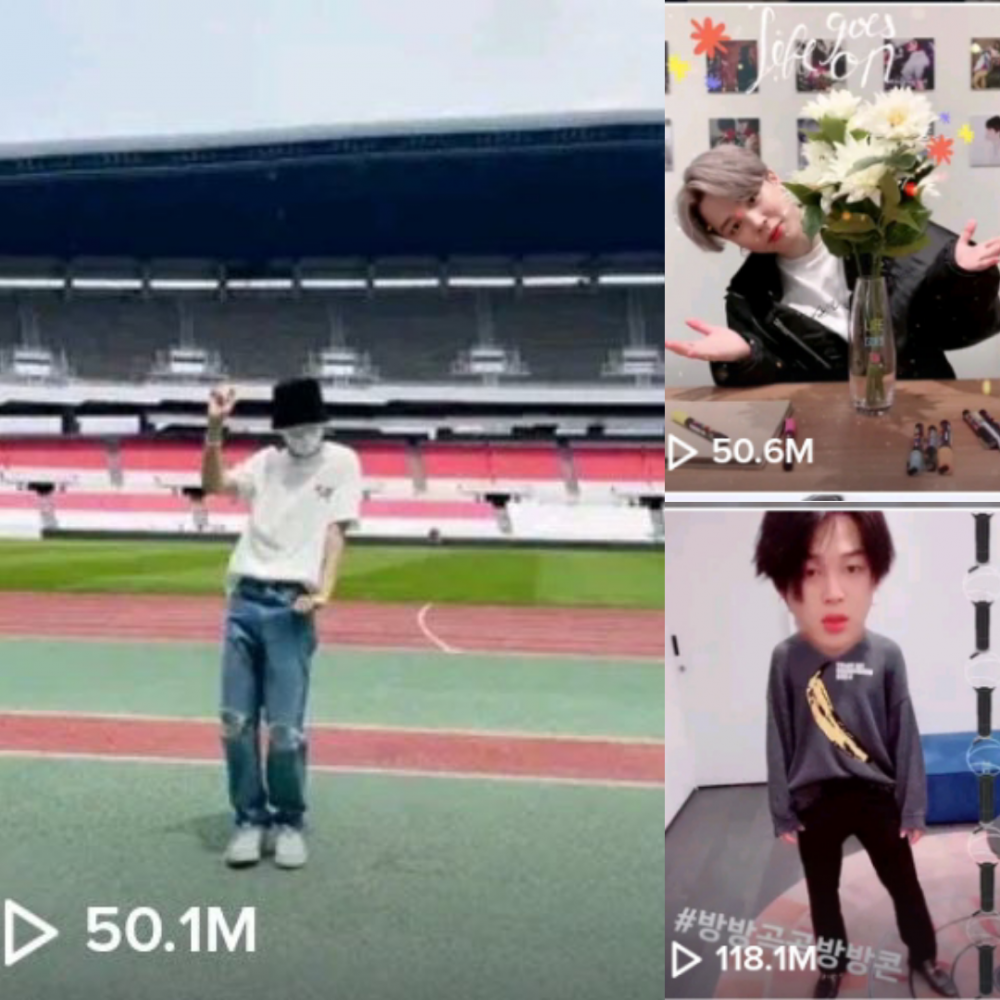 Congratulations to the viral King of Social Media, Jimin!