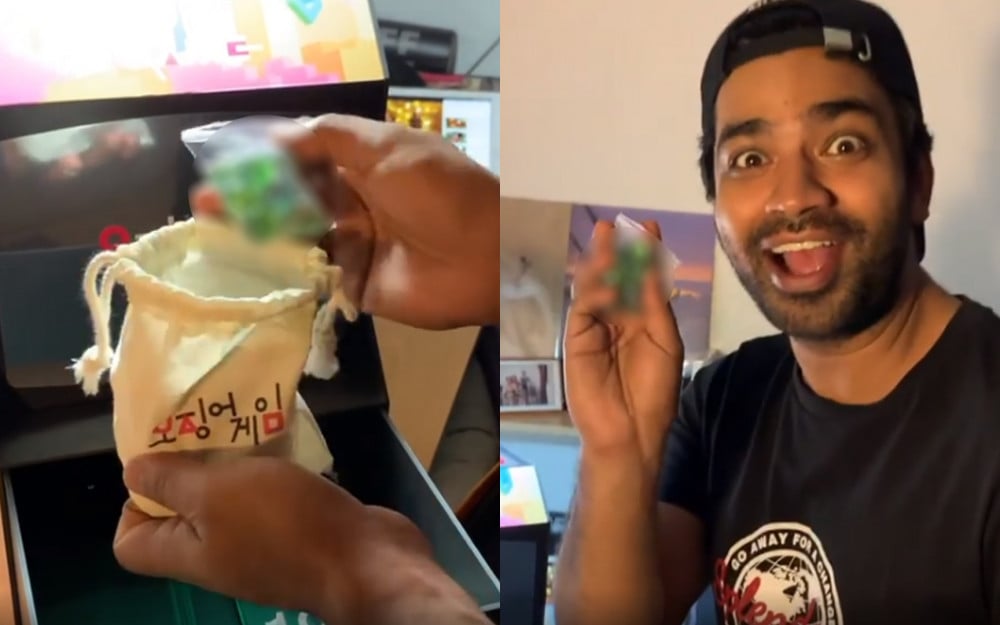 'Squid Game' has gained immense popularity all across the globe with expectations to beat out the top five most-watched series on Netflix as the total number of account viewers continues to climb by a staggering amount.

With the increasing popularity of the show, the cast members are also gaining much recognition. Anupam Tripathi, the Indian actor behind Ali, is gaining much love and attention as the show is the most popular show on Netflix this year. Many netizens all across the globe have fallen with the most compassionate character of Ali as he was one of the few contestants who did not lose his kindness towards others despite the high stress and tension that brings out the worst in people.
Recently, Anupam Tripathi posted a short video revealing that he had received very important items back. Netflix Korea has been sending Korean influencers and celebrities a special PR gift box that includes various gifts. In particular, Anupam Tripathi was given a tracksuit with his number '199' and a special gift - the marbles needed to pass the fourth round of the game.
In the video that was posted on the actor's Instagram, Anupam Tripathi took out the marbles and shouted, "My marbles! It's here! I got my marbles. Sang Woo Hyung, I found my marbles. Now I pass!"
Fans from all across the globe were also happy that Ali was finally able to get back the marbles that he had lost when the character Sang Woo tricked him into giving them up in the fourth round. Fans shared the short clip along with messages expressing how happy they were to see Anupam Tripathi ecstatic to finally get his hands on the marbles.
Meanwhile, 'Squid Game' depicts the story of a dystopian game in which contestants compete to win a prize. Individuals suffering from financial difficulty with no way of escape have opted to join this mysterious game for a chance to win a lump sum of money in hopes of getting out of their suffering. However, these individuals must risk their lives at the cost of playing the game.