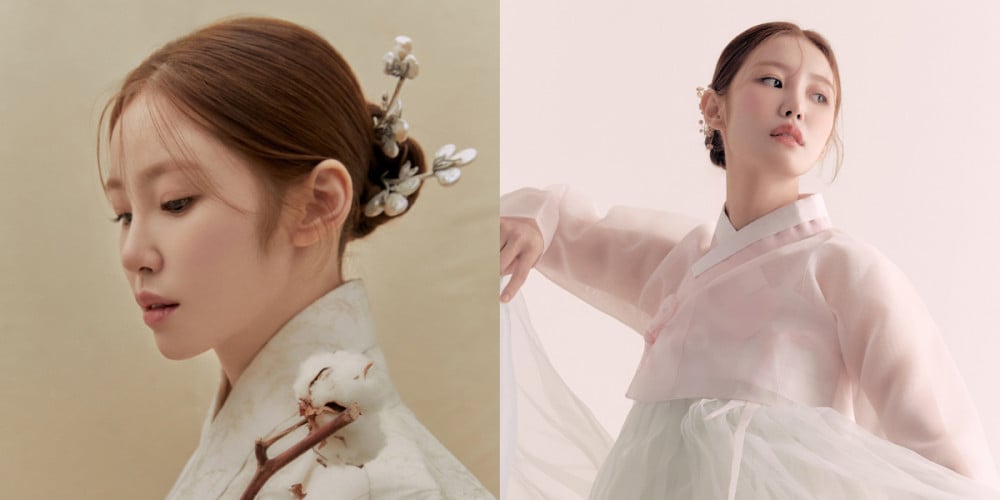 Singer/actress Hyosung, currently serving as the '2021 Hanbok Ambassador' appointed by South Korea's Ministry of Culture, Sports and Tourism, showcased the grace and elegance of winter hanbok styles in a pictorial with 'Mag & Jina'.
Earlier this year, Hyosung was selected as the '2021 Hanbok Ambassador' for her well-known love of hanbok, promoting Korea's traditional clothing through various activities. For this 'Mag & Jina' pictorial, Hyosung donned on various styles of winter hanbok, ranging from traditional pieces to more modern designs.
During her interview, Hyosung discussed her love and appreciation toward hanbok, commenting, "Once I put on hanbok, I fix my stance and my attitude before I realize I am doing it. Hanbok allows me to carry myself in a neat manner. It is clothing that carries the weight of our ancestors' traditions and their mindsets, and the precious beauty of that is the true charm of hanbok."
Regarding tips for choosing modern hanbok styles which suit one's everyday needs, Hyosung stated, "My tips for choosing the modern hanbok that fits your lifestyle is to prioritize comfort, and seek designs that are not extravagant."
Check out Hyosung's elegant 'Mag & Jina' pictorial, below.