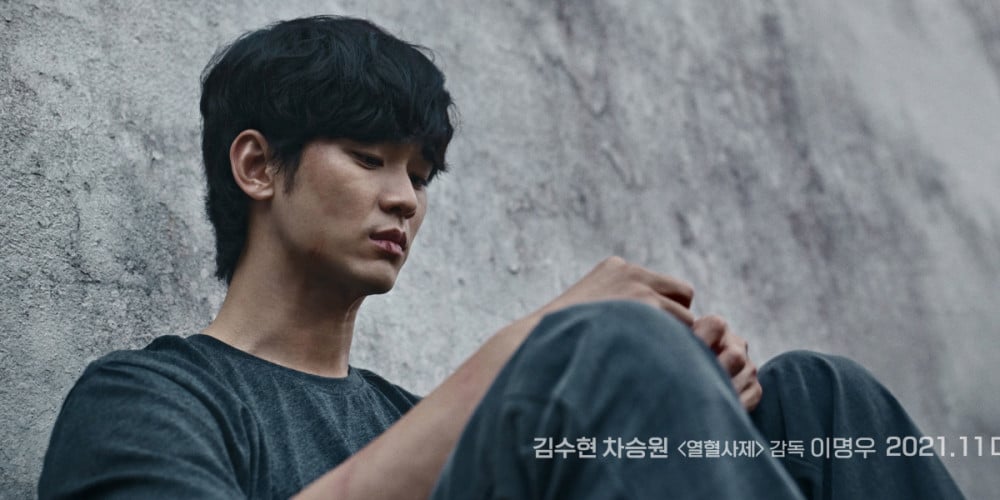 The upcoming new dark crime drama series 'One Ordinary Day', slated to air exclusively via the streaming platform Coupang Play, has unveiled a new character poster starring the story's key male lead, Kim Soo Hyun.
Directed by Lee Myung Woo of 'The Fiery Priest', 'One Ordinary Day' tells the story of an ordinary university student named Kim Hyun Soo, whose life is turned upside down one day when he becomes the prime suspect in a murder case. The young man finds himself abandoned by the law and by all those around him, until a lonesome lawyer named Shin Joong Han (played by Cha Seung Won) extends a firm hand.
In the character poster, Hyun Soo can be seen deep in despair, living the life of a convict inside a gray prison. What message will Hyun Soo's story convey to viewers?
To find out, tune in to 'One Ordinary Day' airing exclusively via Coupang Play, this coming November.