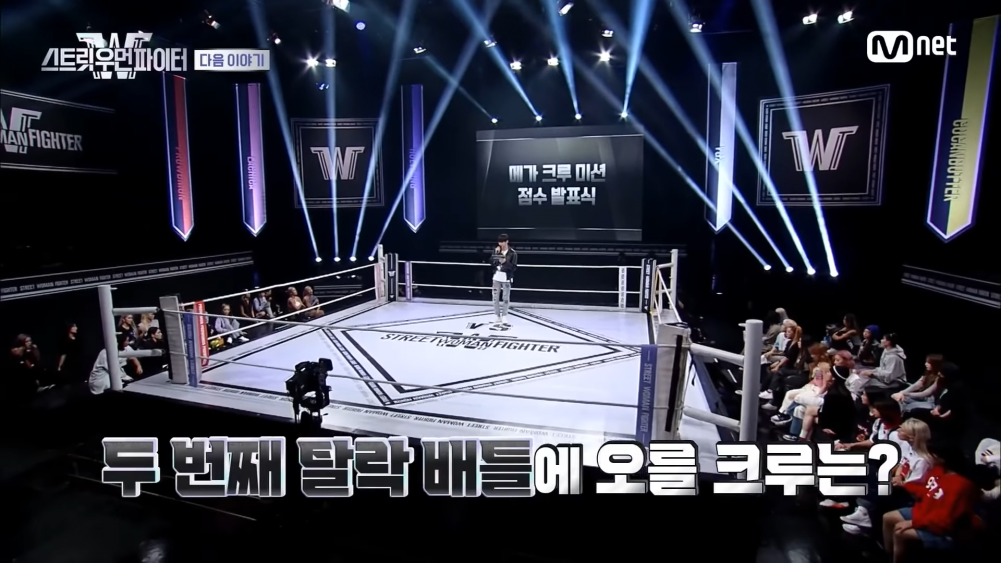 Mnet's 'Street Woman Fighter' has been gaining much attention as the best female dance crews have gathered in one place to fight for the title of the best dance crew in South Korea.
Two weeks ago, dance crew Way B was sent home after they faced Coco N Butter in a death match as the two crews were selected as the candidates to be eliminated. That time has come again, as the mega dance crew challenge results are to be revealed next week. The lowest views and viewer likes will be up for the deathmatch to be disqualified from the show.
According to the preview for next week, the two crews who will be brought to battle each other will be announced along with the result of the battle. The crew members in the preview seem to be on edge. They felt the results of the mega dance crew challenge were unfair as the crews with celebrities will receive more popularity votes.
As soon as the preview for next week's episode aired, many netizens gathered to an online community to discuss and give their guess on which crew might take the fall. Netizens commented, "I wonder when will WANT dance crew be disqualified? I feel they don't really have the dance skills but get more views and votes because of the celebrities," "I feel so bad for Coco N Butter, they're really good dancers but they always get low view count so they're always up for elimination," "I think it's going to be WANT or LaChica that's going to be up for the deathmatch," "I don't want the show to let the winning dance crew pick the two teams to battle it out," "I wish the show didn't disqualify any teams. Why couldn't they just rank the dance crews instead of writing them out?" and "I think the other teams should all stay on the show."
Which dance crew do you think will be eliminated next?