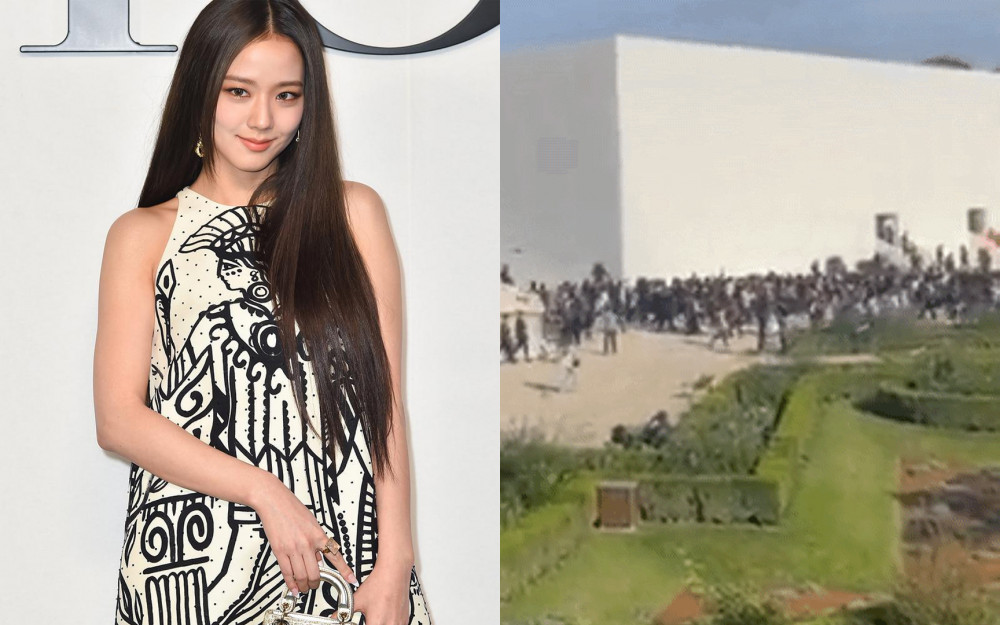 Two BLACKPINK members - Jisoo and Rose - visited Paris for this year's Paris Fashion Week and were praised for their stunning and impeccable visuals at the event.
Over the years, these girls have solidified their positions as the top K-pop girl group as they gained fans from all over the world. Due to their popularity, hordes of fans gathered in Paris, trying to get a glimpse of these girls.
Short clips of fans gathering at the Paris Fashion Week venues were shared on various social media platforms. The videos were uploaded to an online community site where Korean netizens stated that it appeared like Jisoo was filming a zombie movie in Paris as they see hordes of people running in one direction.
Korean netizens commented, "Wow, she's so popular," "Omg you could get trampled to death," "I heard BLACKPINK is super popular in South East Asia. There are so many fans even in Paris, it would be impossible to move in South Eastern countries," "There was one Dior show staff who said they never seen so many people before," "I love Jisoo," "There were so many people at Fashion Week," and "Hopefully they're safe from COVID spreading because of so many people gathering there."