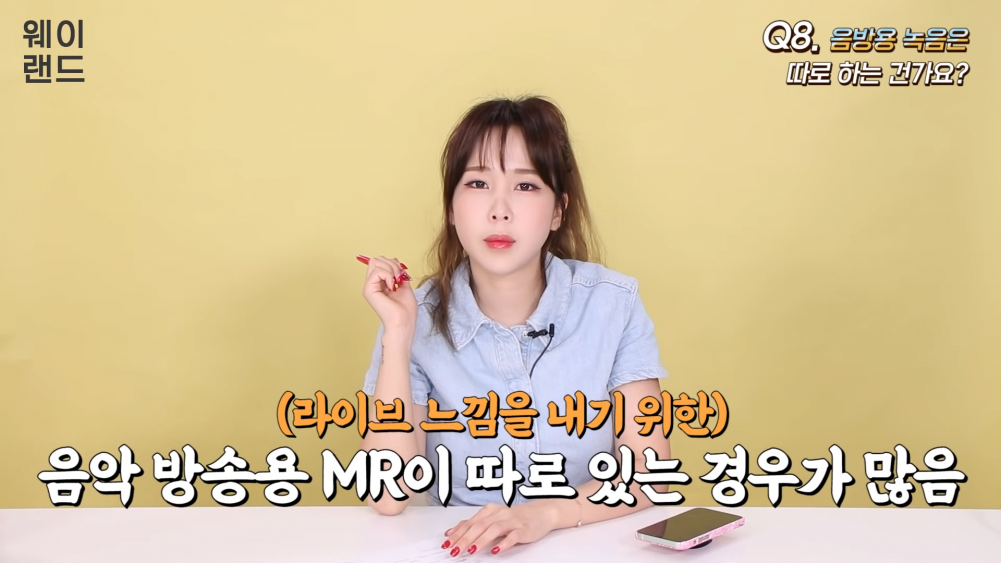 Many people are curious about the entertainment industry and how things are done in this industry. Mostly, many fans are curious how their favorite artists record their music and film the music program performances.
Recently, former Crayon Pop member Way sat down and revealed some of the tips of how idols record their music and music programs through a Q&A session. She collected questions that fans had asked about music recording and music programs and answered each one.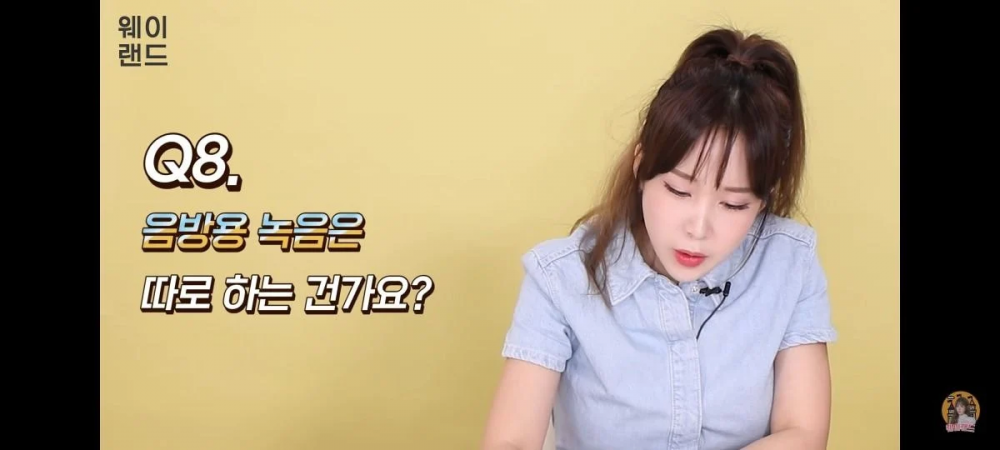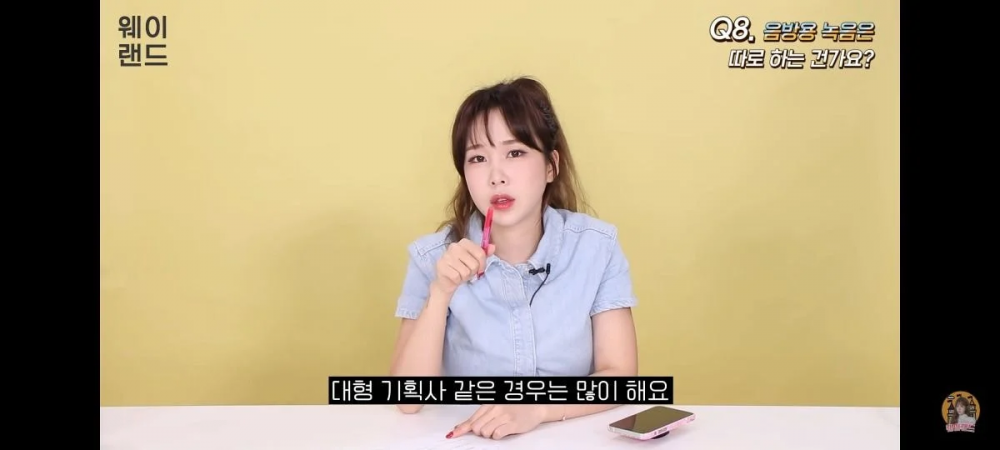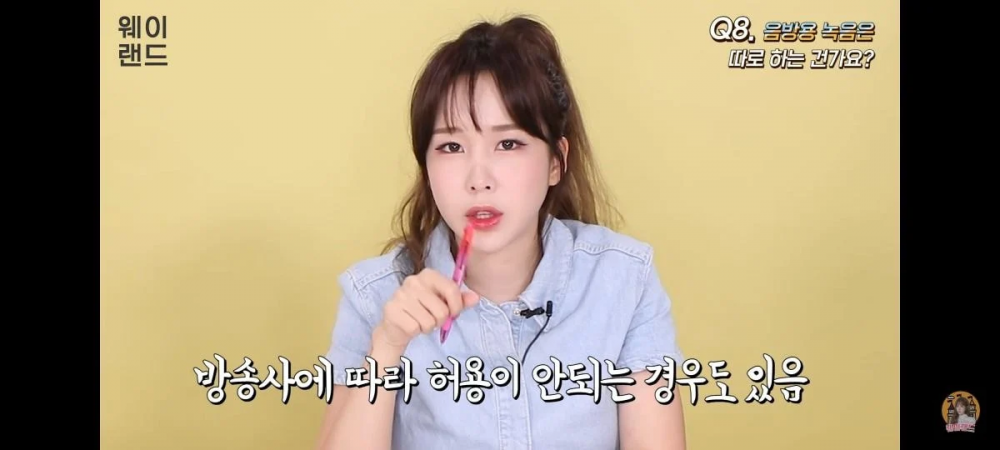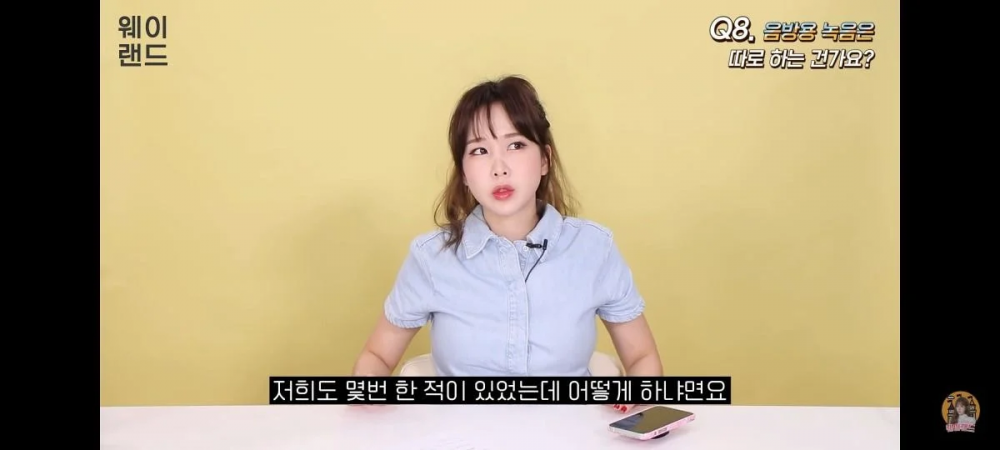 Way explained there is much work involved in making just one track in an album. She elaborated that all the sounds in the song are recorded by the artists and added to the track after recording. In addition, she explained that there is a separate MR recording for idol groups that are given to the music program shows. One fan asked whether the idol groups pre-record the audio for music program performances.
Way replied, "There are times when we do a separate MR recording for music programs. Many of the large agencies do it but it depends on the station or the broadcast company." Then she went on to explain how the recording is done. Way elaborated, "We did it a few times too but this is how we record. You have to sound like you're out of breath so you run while you sing. There are agencies that record this or sometimes the broadcast companies record for us during rehearsal."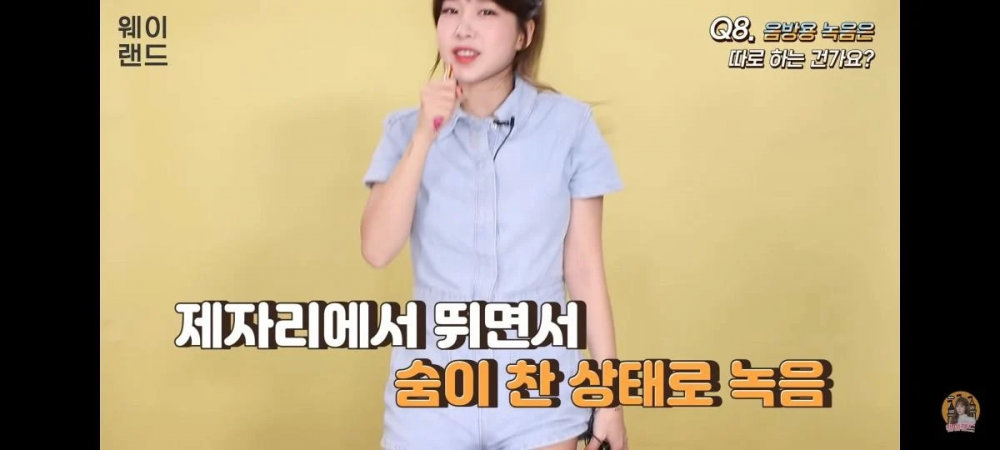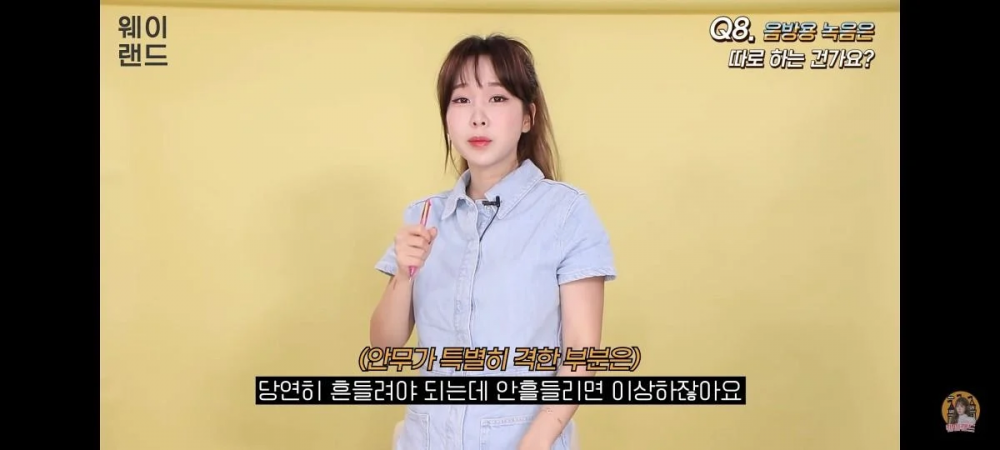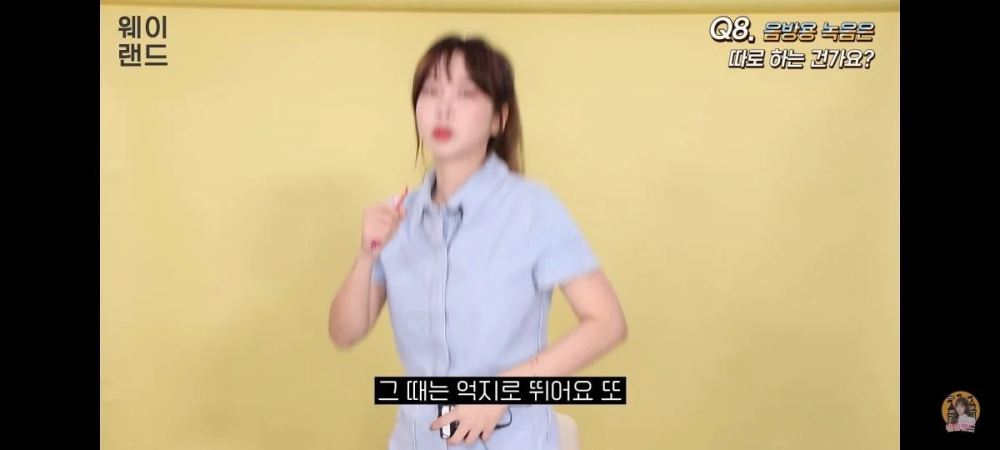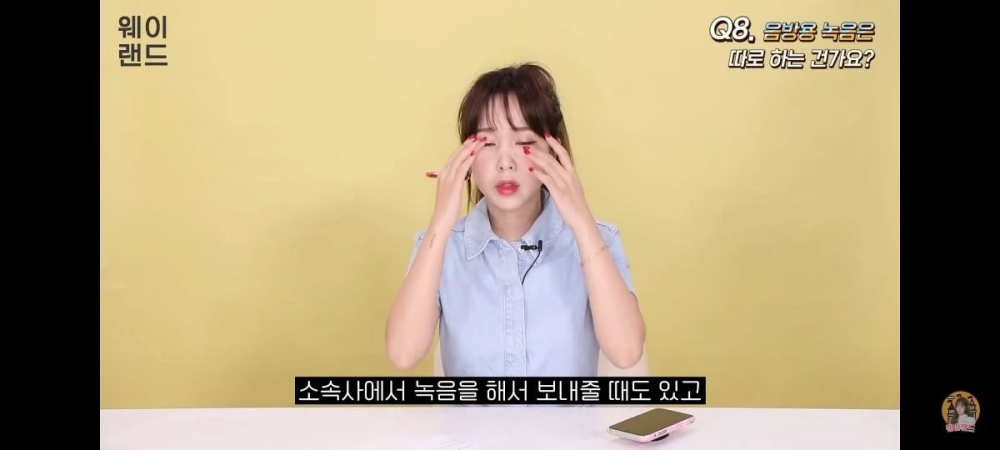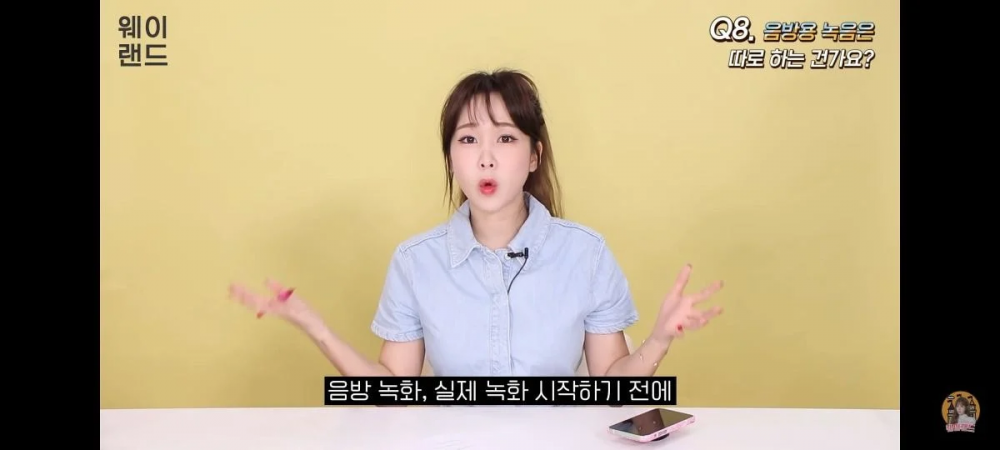 She then concluded by clarifying that the live singing is first recorded, and then the idol groups only put on a performance during the actual broadcast.
Other than the question about music program recording, Way also explained about the copyright payment for the singers who are involved in recording the songs and also about the chorus singers who sometimes help idol groups record the chorus section of certain tracks.
Click the English CC subtitles in the video below for the full explanation.