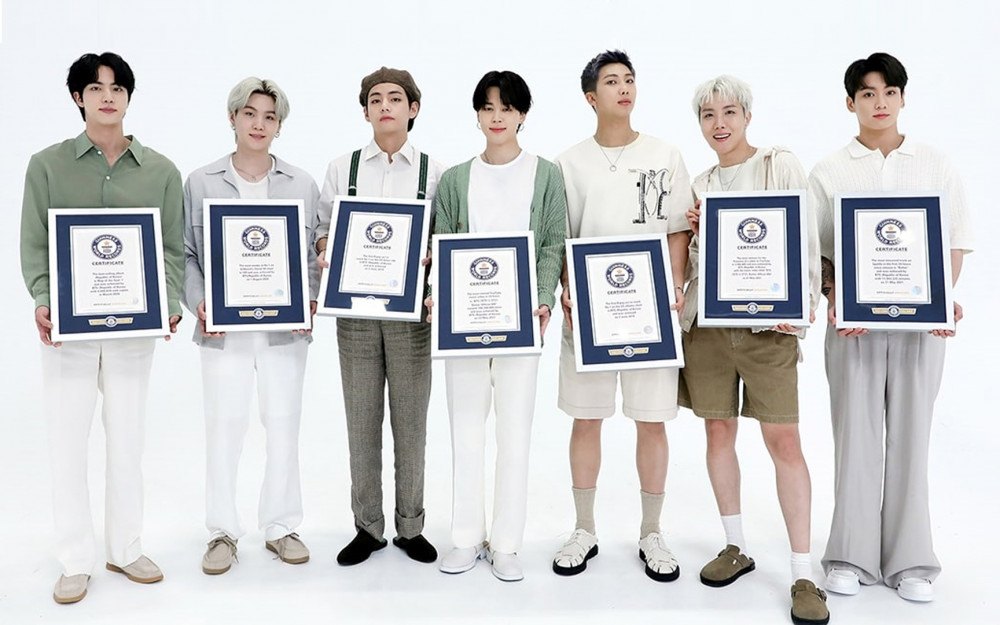 BTS left another mark in history as they enter the Guinness World Records 2022 Hall of Fame.
On September 2, Guinness World Records explained that the global K-pop act entered the Guinness World Records Hall of Fame after breaking 23 world records. Their records include records such as the most streamed group on Spotify beating out the British band Coldplay, the most followed music group on Instagram, the most viewers for the premiere of a music video on YouTube, the most streamed track on Spotify in the first 24 hours, and more.
This musical act from South Korea has transcended boundaries and limitations as they have collected fans from all over the globe. According to Guinness World Records, "through their art, the seven artists are raising awareness around Korean culture and language (which earned them the ambitious 5th class of the Order of Cultural Merit, the Flower Crown)."
The K-pop group has also shared a positive influence as they have promoted self-love and self-acceptance through their music. BTS even partnered up with UNICEF in the 'Love Myself campaign,' which addresses mental health awareness, self-love, and support for children and teens.
BTS will be featured on pages 212-213 of Guinness World Records 2022 with a detailed recap of the group's achievements.