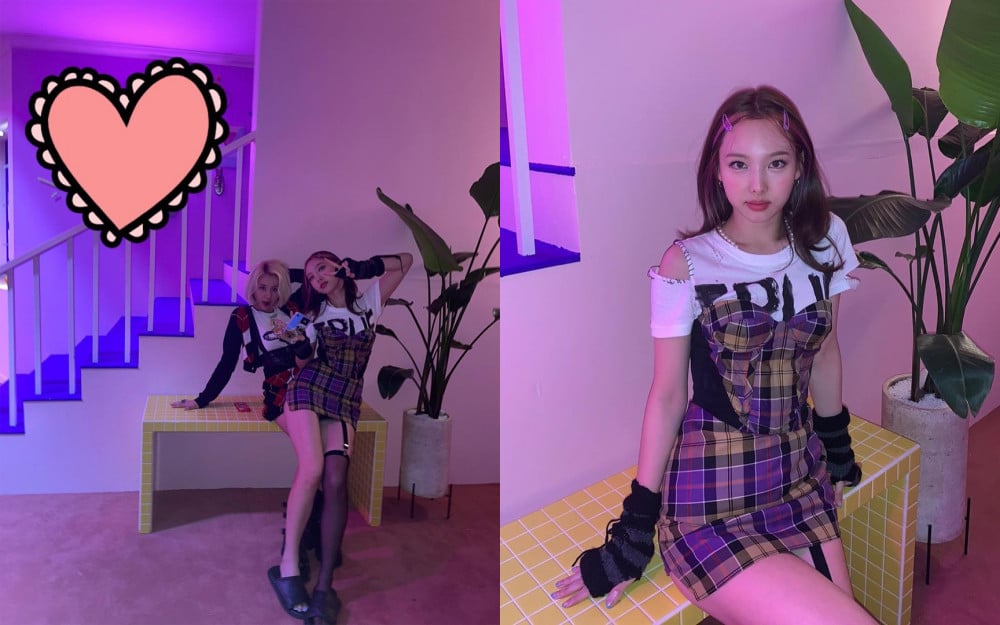 TWICE members, Nayeon and Chaeyoung, showed off their dreamy yet sensual vibe through the latest social media post.

On September 3, a few photos were posted on TWICE's official Instagram. In the photos, Nayeon and Chaeyoung were flaunting their charms as Nayeon was seen sitting seductively on a table wearing a garter belt on one leg.

In the other photos, Nayeon and Chaeyoung are seen being playful as they both pose for the camera. Both Nayeon and Chaeyoung radiate a subtle, alluring, and sultry vibe as they grab the attention of their fans.