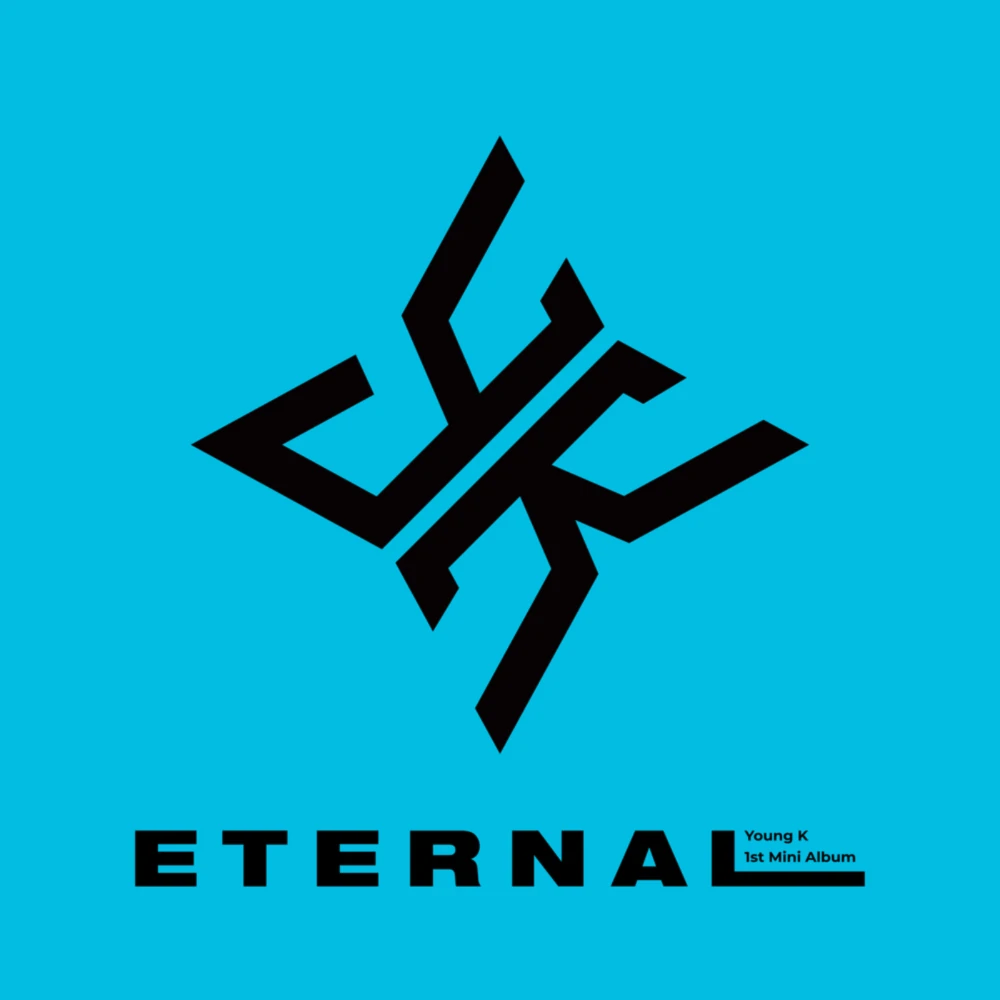 [This review reflects the opinions of the author and not necessarily those of allkpop.]
Track List:
1. best song
2. Guard You
3. not gonna love
4. Microphone (feat. Dvwn)
5. want to love you
6. come as you are
7. goodnight, dear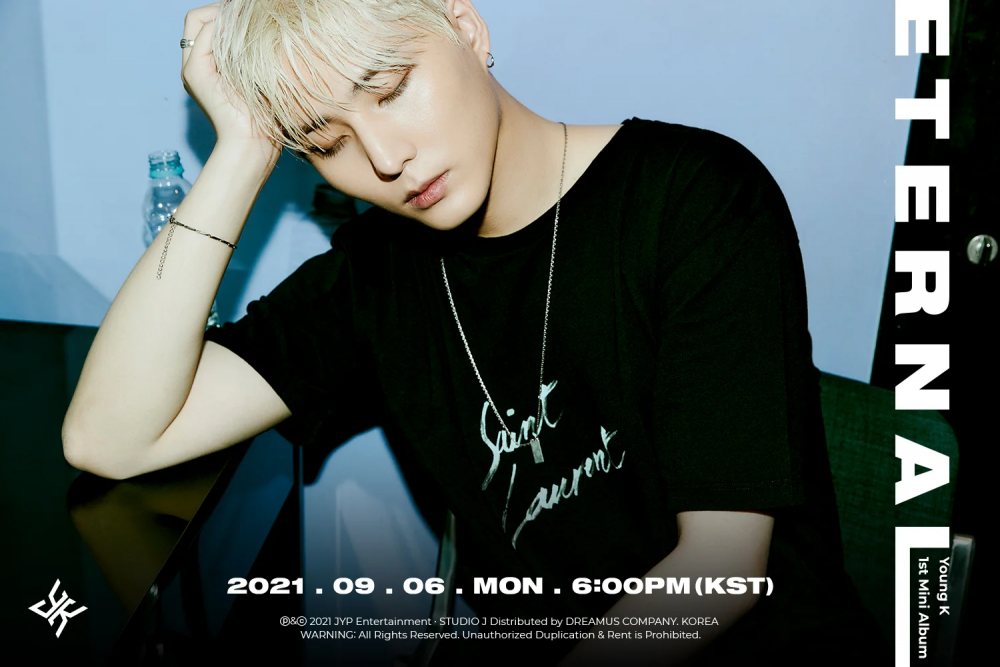 YOUNG K makes his debut as a soloist with his first-ever mini-album, ETERNAL. YOUNG K rises to the challenge as he confidently showcases what he has to offer. This seven-song release is spearheaded by the title track, "Guard You," an emotional release showcasing some of the idol's strengths as a rock star. Somewhat dark, "Guard You" is as romantic and intense as the name implies. Though not too out of the box, the song manages to make an impact.
"best song" is the album's opener. The track is a mesh of styles and sounds that manage to keep a semblance of cohesion. YOUNG K is able to wow with a soulful delivery and intriguing song progression. "not gonna love" takes pop-punk sensibilities and packages it in a pop-rock box. Emotive and a little angsty, this electric guitar-filled track is a dance-inspiring must-listen. Not only is the climax exciting, but it is also booming with personality.
Borrowing vocals from Dvwn, YOUNG K slows things down with "Microphone." With a much more subdued concept, "Microphone" is a lot more gentle and downtempo in nature, featuring a piano melody on its instrumental. This duet is refined and delicate, a nice change of pace on the tracklist order.
"want to love you" is the album's emotional ballad. I was misled into thinking that "Microphone" would be the slowest tempo YOUNG K would opt for. However, "want to love you" is a welcomed surprise. Rich vocals and expert layering are, without a doubt, the song's strong suit. If you're a fan of emotionally powerful and inspiring ballads, this is one I would not skip out on. In fact, "want to love you" is my official recommendation for the release.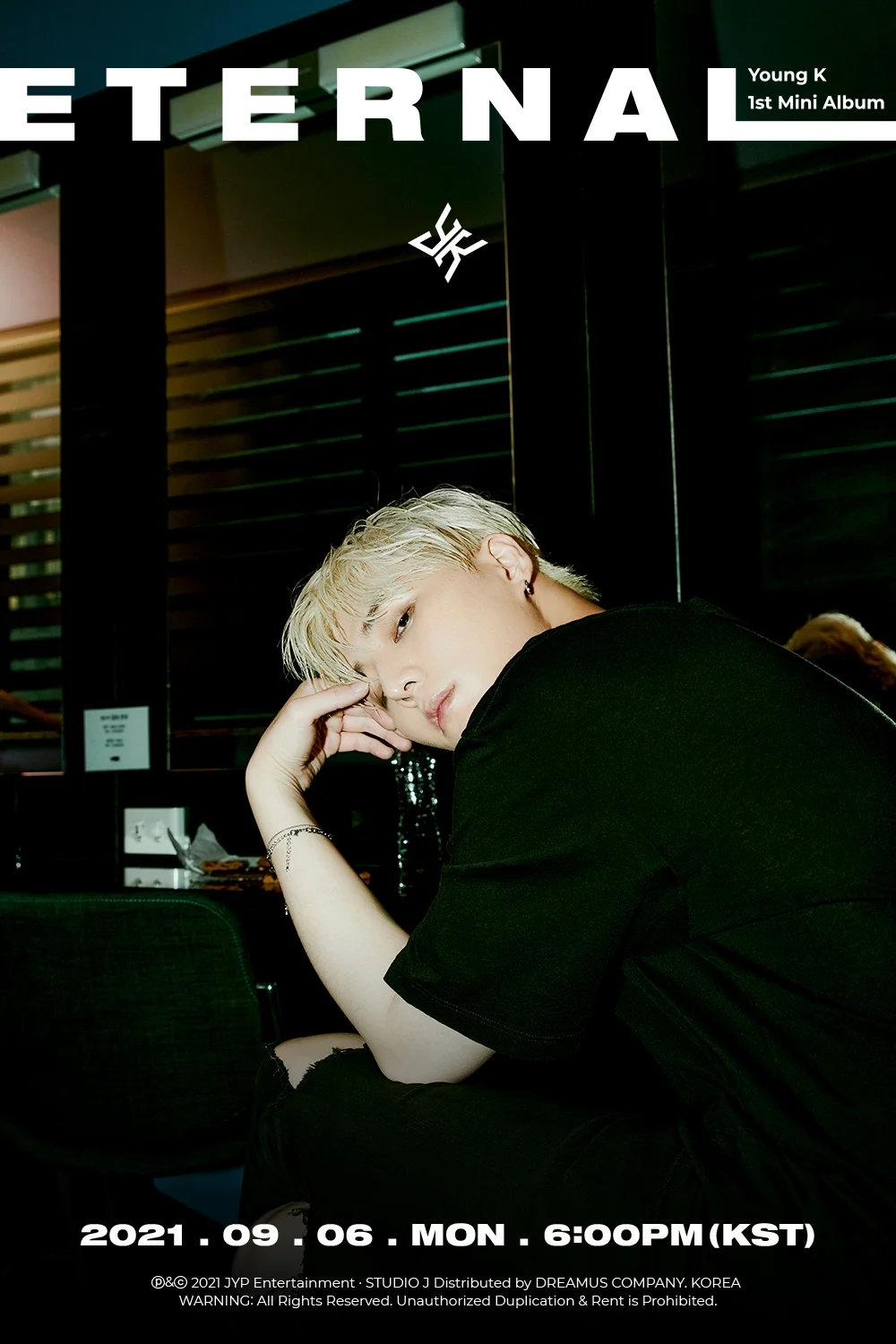 "come as you are" actually continues the trend of downtempo songs. Switching gears from the previously emotion-driven intensity of the songs prior, "come as you are" is a sweet, acoustic approach. Sugary and full of feel-good vocal delivery, the song is a palate cleanser.
YOUNG K bids us "goodnight, dear" as he closes out his seven-song release. Opting to begin the track with an acapella, he transitions into a plucked guitar instrumental that functions as a lullaby of sorts. Gentle and relaxing, YOUNG K is able to debut multiple sides of his abilities as a soloist successfully on his first-ever release, ETERNAL.

MV REVIEW
YOUNG K stands proudly as a soloist in his MV for "Guard You." Somewhat apocalyptic and dark, "Guard You" showcases a rocker that's unafraid and unabashed. YOUNG K has done a fantastic job here on his own. With a simple MV concept and well-executed shots, "Guard You" is uncomplicated yet fresh. Comforting and easy-to-consume, "Guard You" boasts an MV that could hit TV countdowns in any country.
MV SCORE:
MV Relevance…..8
MV Production…..8
MV Concept……..8
MV Score: 8.0
ALBUM SCORE:
Album Production…...9
Album Concept……...9
Tracklisting…………...9
Album Score: 9.0
Overall: 9.5