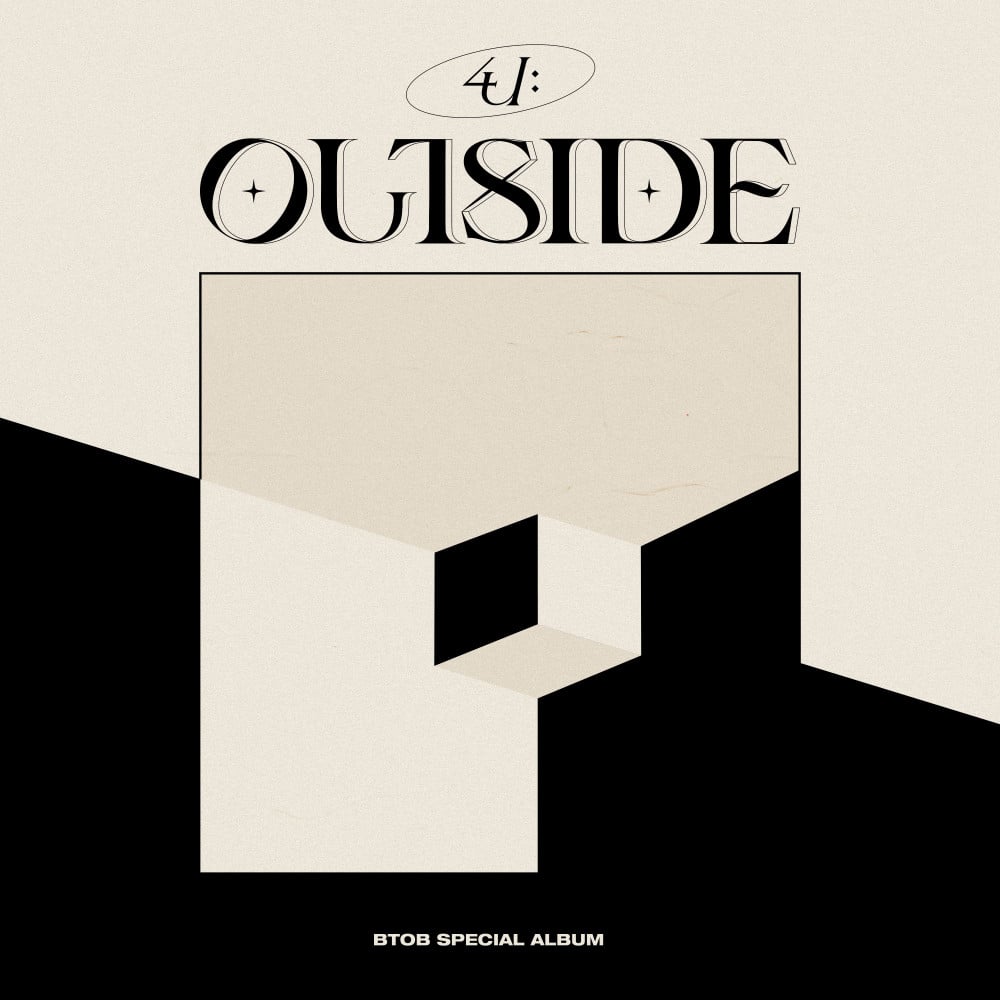 [This review reflects the opinions of the author and not necessarily those of allkpop.]
Track List:
1. DREAMER
2. Outsider
3. Can't breathe
4. Traveler
5. Waiting 4 U
6. Finale (Show And Prove)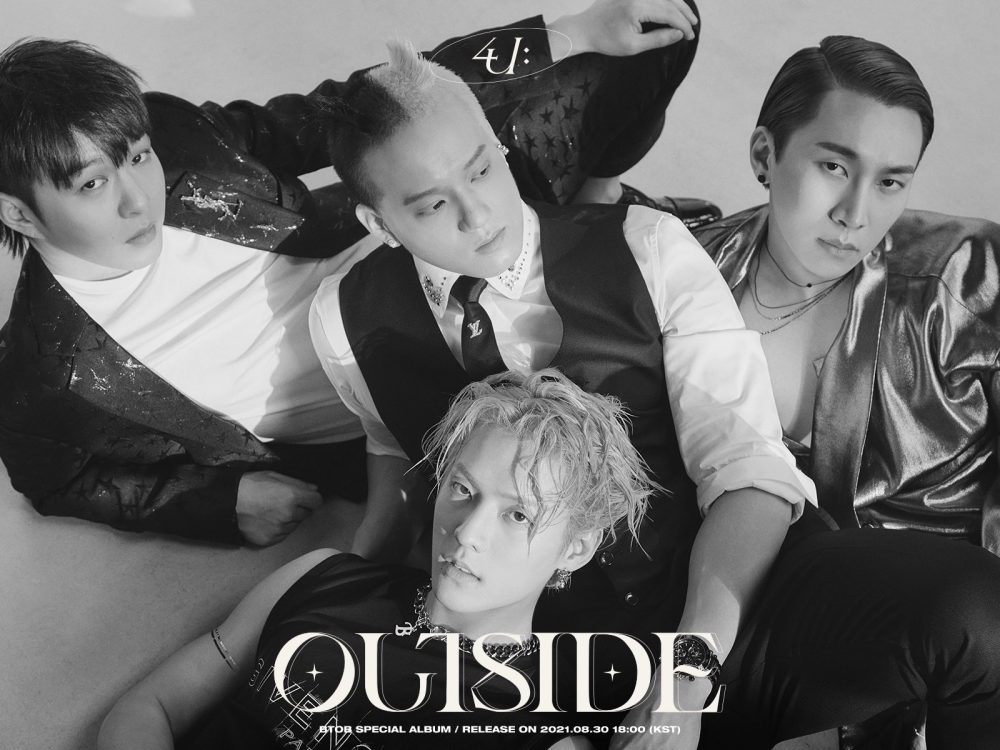 4U: OUTSIDE is BTOB's second-ever special album. Fresh off the excitement of participating in Kingdom: Legendary War, the group, makes an anticipated return with a six-track release. "Outsider" spearheads the album as the group's chosen title track. Heavy on brass and somewhat jazz-inspired, "Outsider" is a mature approach to a simple pop song. The song has a certain theatrical aspect to it that demands attention despite the overall sound of the track being somewhat flat throughout. An intriguing choice of concept from the group.
Upbeat and inspiring, "DREAMER" acts as the album's intro track. Inspiring fans to dream and do what they want to aspire to do, the song showcases the group's charm. Sweet and simple, this piano instrumental carries a somewhat campy delivery. On the other hand, "Can't breathe" brings some romance to the tracklist. Packaged in a rhythmic and upbeat box, "Can't breathe" is a passionate display of emotion."Traveler" redirects the focus from the vocals to the rap effortlessly. Fast-paced rap contrasts excellently with sweet vocal harmonies and gives "Traveler" an airy feel overall.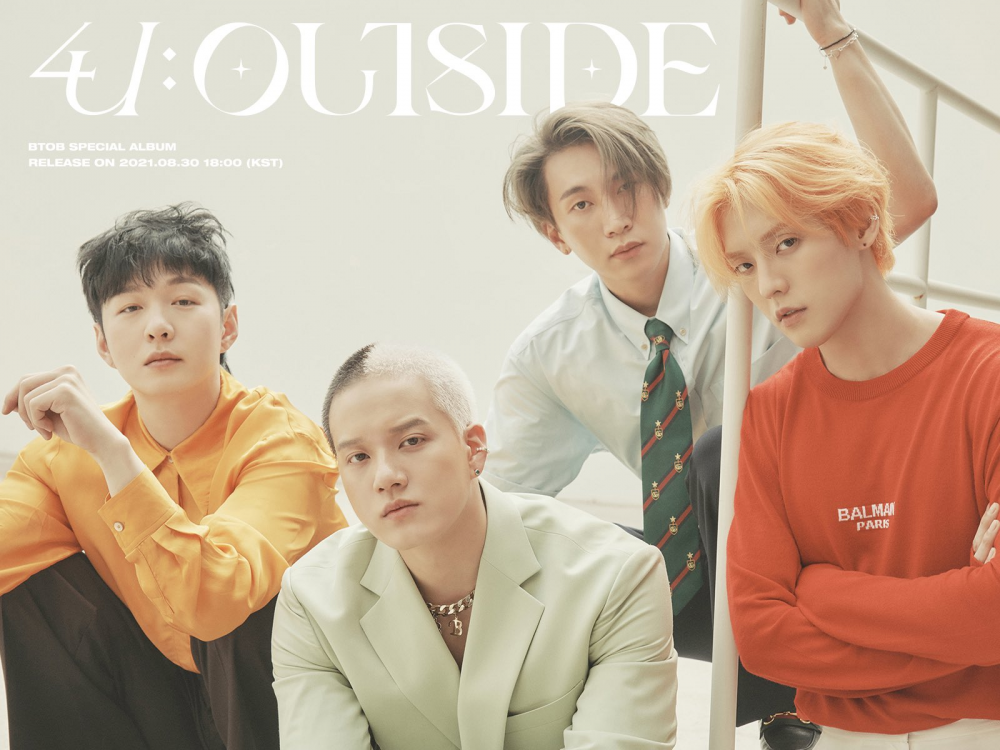 "Waiting 4 U" brings the acoustic sound with a gentle guitar-based instrumental. Following the romantic theme, the song illustrates waiting for a lost lover. Again, the group has done a great job developing a mature sound that matches their tenure in the industry, and "Waiting 4 U" is a testament to this. Particularly stark is the rap that effortlessly transitions into falsetto vocals towards the song's conclusion.
4U: OUTSIDE concludes on "Finale (Show and Prove)." A song as epic as its title suggests, "Finale (Show and Prove)" is intensely theatrical and ferocious. Electric guitar punctuates the vocal delivery, and the song's high-intensity progression is something that I'd expect to see in musical theatre. Experimental and intriguing, this song is the album's must-listen. "Finale (Show and Prove)" was written with a purpose: to be heard.
MV REVIEW
Telling the relatable story of feeling tired over life's trivial and mundane days, BTOB uses "Outsider" to describe the desire to escape the repetition of ordinary life. The group encourages fans to set themselves free and realize their self-worth through the song's lyrics. However, the MV feels slightly disconnected from the song's main point. Aside from the introductory scenes featuring an office space and sweater vests, the rest of the MV feels somewhat strange, with black and white shots randomly interlaced between huge skyline sets reminiscent of a superhero movie. Ending in a massive explosion, the MV is just as outside the box as the title of their single suggests.
MV SCORE:
MV Relevance…..8
MV Production…..8
MV Concept……..8
MV Score: 8.0
ALBUM SCORE:
Album Production…...9
Album Concept……...8
Tracklisting…………...8
Album Score: 8.33
Overall: 8.17