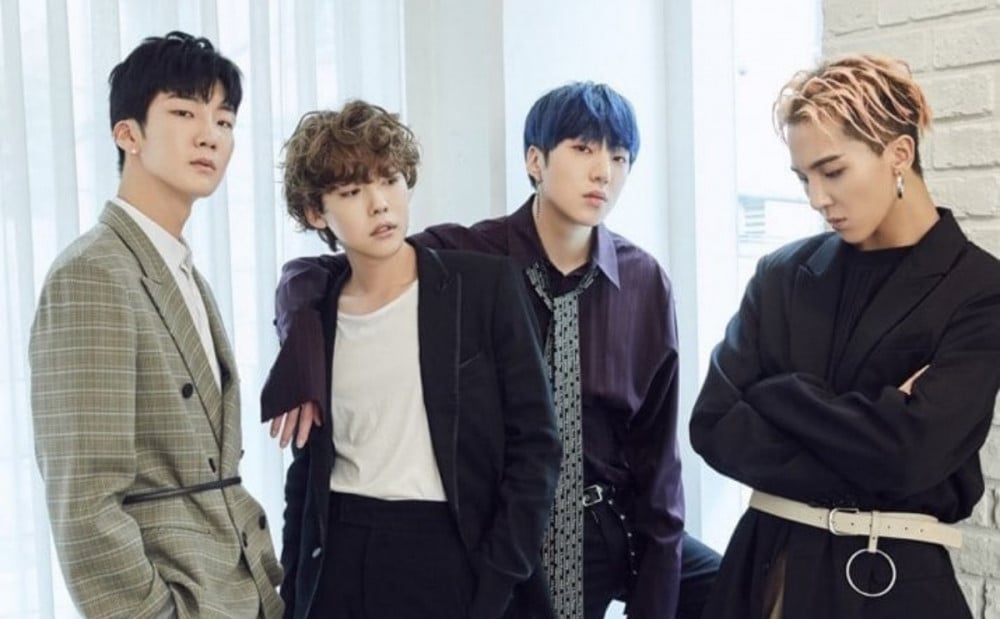 WINNER celebrated their 7th debut anniversary.
Back on August 17, WINNER's Kang Seung Yoon and Song Min Ho turned on a surprise live broadcast in celebration of their 7th debut anniversary. Song Min Ho told fans, "It's both 'already?' and 'not yet'. With the pandemic and various other reasons, we don't have as many opportunities to meet with each other, but we are always thinking of our fans. While looking forward to the day when we can have fun on stage again, let's gain strength in each of our respective places."
Kang Seung Yoon added, "It feels like it has been such a long time, but it has only been 7 years. As the number became '7', the love and gratefulness toward you all and my members have grown. I'm happy. We fought less and gained strength thanks to you who stayed by our side for 7 years, and we were able to be the happy WINNER that we are today. Thank you, and we will continue to become better versions of ourselves."
Kim Jin Woo and Lee Seung Hoon, who are currently serving in the military, also joined in on the live broadcast through a phone call. Lee Seung Hoon said, "It's become our 7th year. I meet with the members often, and I'm also with Jin Woo hyung right now. I wish I can meet with you all soon. Jin Woo hyung is working hard to take good care of his skin and I am also working hard to exercise, in preparation for a comeback. Thanks to our fans' love and support for 7 years, we were able to come up to here." Kim Ji Woo, who was also present through the phone call, stated, "Let's act as nutrients to each other, and let's not be apart from each other from now on. I'm always proud of you all. I love you." He further read out a personally written letter in order to express his gratitude towards his fellow WINNER members.

WINNER first made their appearance as the winning group of the 2013 survival program 'WIN: Who Is Next'. They made their official debut on August 17, 2014 with their first studio album '2014 S/S'.
Happy 7th debut anniversary to WINNER!