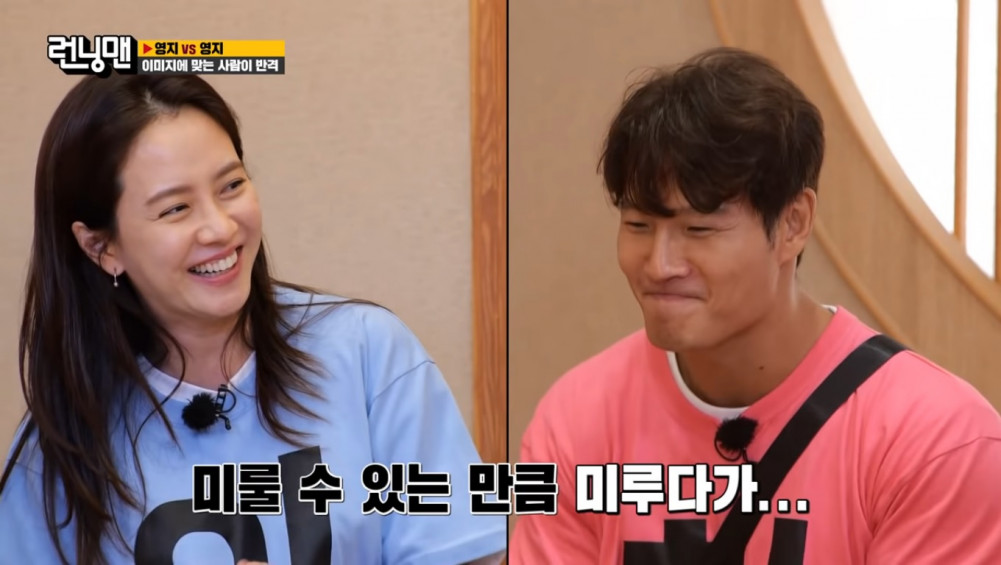 Song Ji Hyo and Kim Jong Kook are keeping their 'fans' happy with their 'love line'.
On the recent episode of 'Running Man', Song Ji Hyo kept up the 'love line' she currently has going with co-star Kim Jong Kook by calling him her "boyfriend". During a game in which they had to call each other by nicknames, the female entertainer asked Kim Jong Kook to refer to himself as "my boyfriend" (for Song Ji Hyo).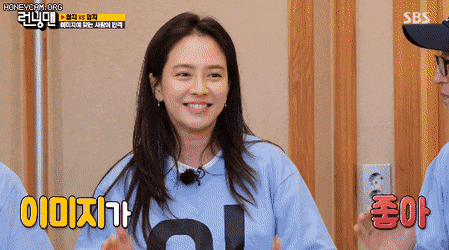 After a pause, Kim Jong Kook responded by completing the mission by referring to himself as the boyfriend, which made the rest of the cast members ecstatic. MC Yoo Jae Suk especially got up from his seat and elevated the atmosphere while putting on a smile for his two colleagues.
Seeing this moment, netizens left comments such as:
"LOL I loved this part"
"Why is Yoo Jae Suk so happy ㅋㅋㅋㅋㅋ"
"Yoo Jae Suk is imagining things lol"
"Yoo is about to do a happy dance"
"HaHa is also satisfied"
"MC Yoo is about to fly right up to the sky"
"I find their love line more entertaining than the one with Kim Jong Kook and Yoon Eun Hye"
"I support...."
"I find 'Running Man' really fun to watch these days"
"It was so funny because Jeon So Min was also trying to get something going with Yang Se Chan during this gameㅋㅋㅋ"
"Aww omg what if they really do get married in the future"
What do you think of Song Ji Hyo and Kim Jong Kook's "love line"?