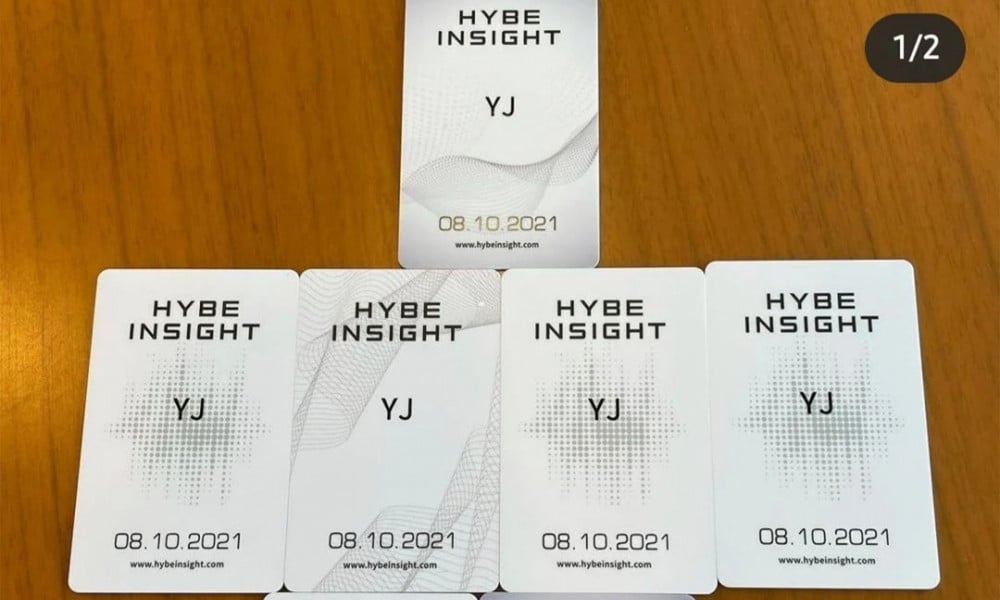 Just last year, the legal battle between Big Hit Entertainment and Shinsegae Group came to an end as the 'Shinsegae' shopping mall renounced all trademark rights to any branding associated with BTS.

Since 2017, Big Hit Entertainment and 'Shinsegae' shopping mall have been involved in a legal dispute over the trademark rights to the English abbreviation of the name "BTS," as applicable to clothing goods and accessories. Previously, 'Shinsegae' mall purchased the trademark rights to this abbreviation from a different company in 2017, including rights to use the brand name on shoes, hats, clothing, leather, etc.

However, as the legal dispute progressed, the court began to side with Big Hit Entertainment, claiming that the boy group has already established a global brand with numerous hit songs. Therefore, 'Shinsegae' would be utilizing BTS's brand identity unfairly by labeling their goods with "BTS." As of December 2019, the court has ruled in favor of Big Hit Entertainment in 9 out of 10 product categories, excluding only shoes and sneakers.

On August 12 KST, Kim Yong Jin, the vice-chairman of the Shinsegae Group, posted photos of the photocards of BTS members and wrote in the captions, "I think I'll become an ARMY."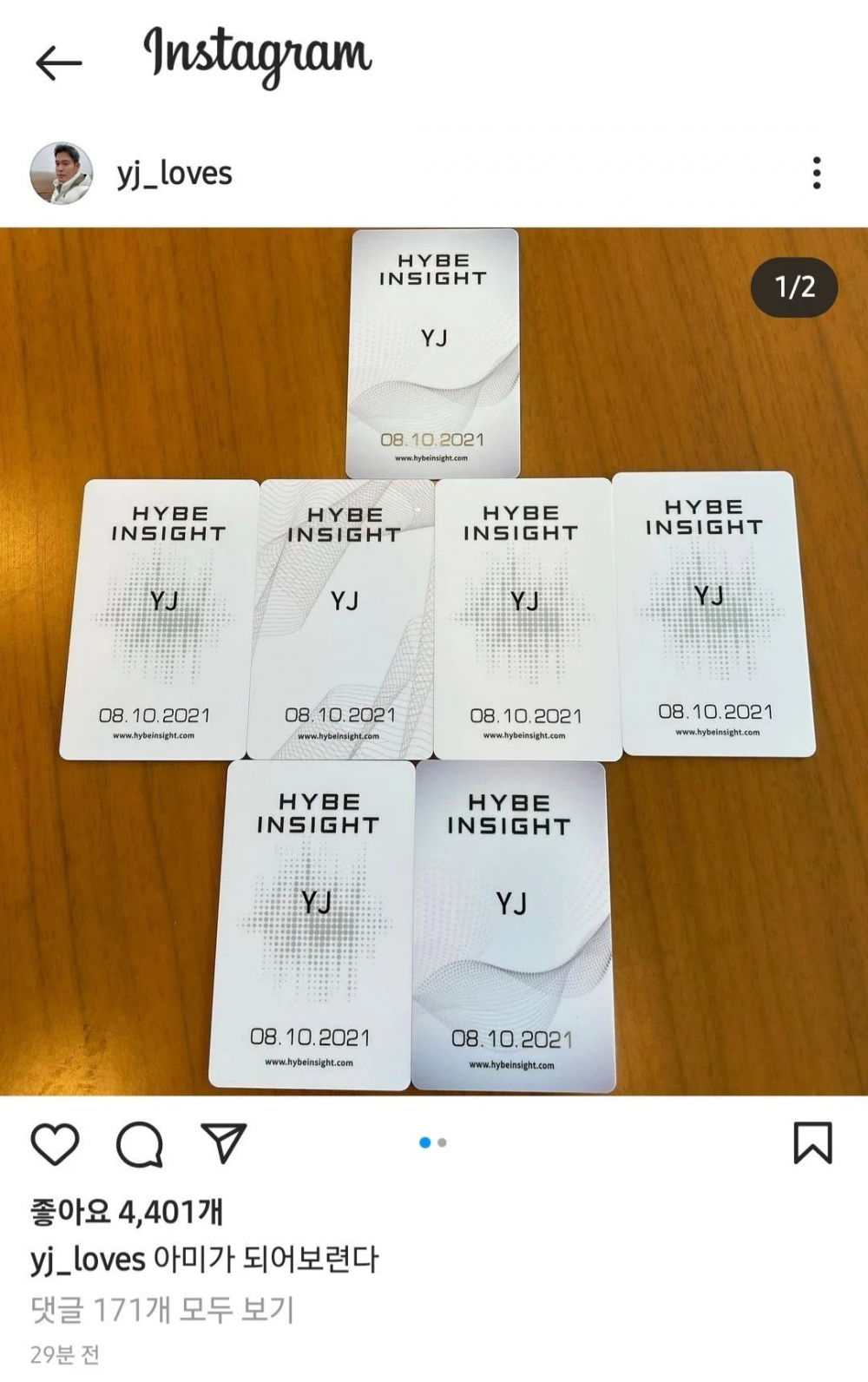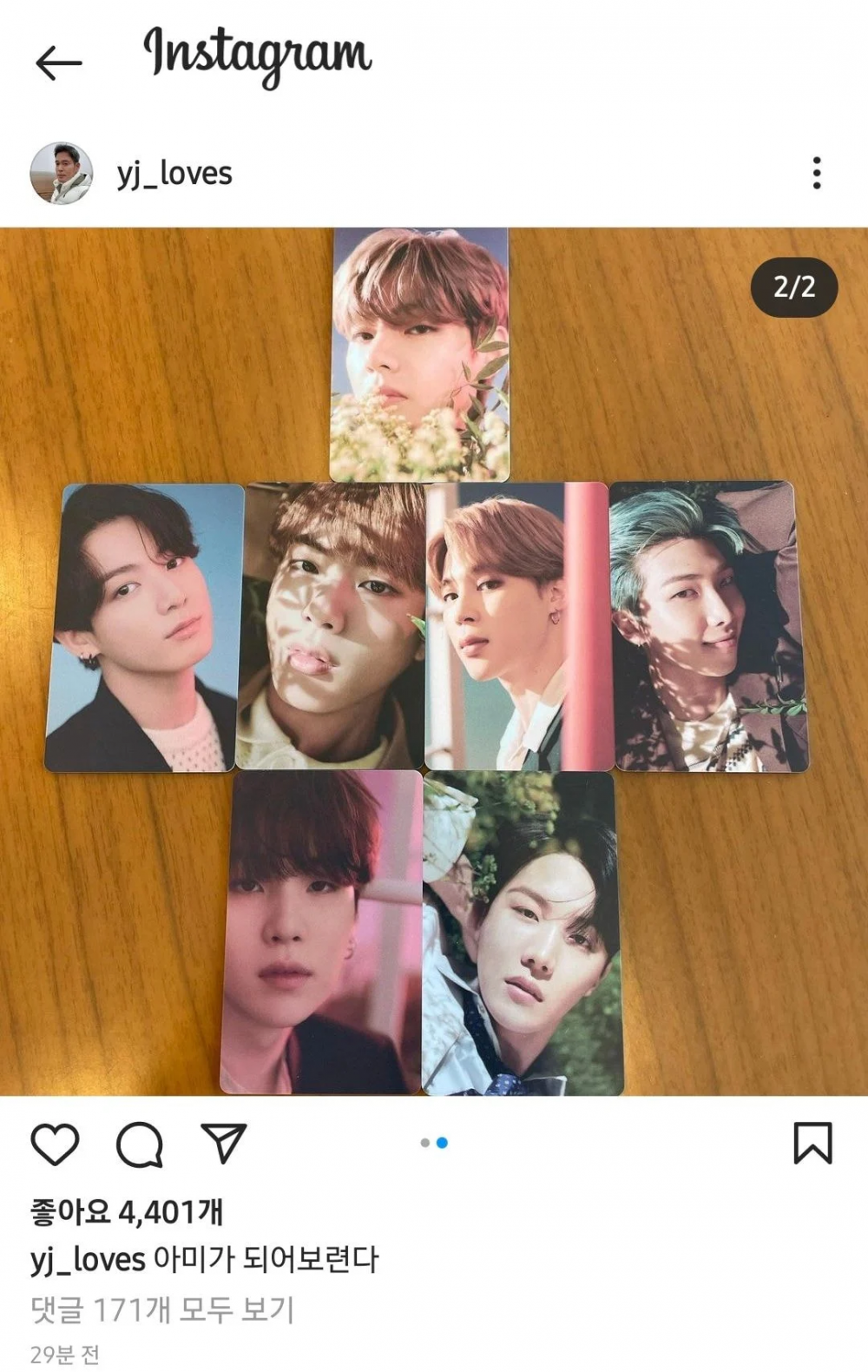 It seems that a year after the legal battle was concluded, vice chairman Kim Yong Jin had become a fan of the global boy group. While there were some netizens and fans welcoming into the fandom as they commented, "Welcome to AMRY," "We purple you YJ," and "Wow, you got all the photocards that fans couldn't even collect, you're so lucky," there was a handful of Korean ARMYs who were against the vice-chairman declaring he is a fan.
Many of these ARMYs were still upset as Shinsegae had attempted to prevent BTS from using their English name and tried to trademark 'BTS.' Therefore, these fans gathered to an online community to express their anger. They commented, "I really don't like how he's trying to be a 'fan' after he tried to take BTS's name," "He lost the legal battle now he's acting like a fan," "Please don't be an ARMY," "No thank you," and "I just wish he stops being interested in BTS."