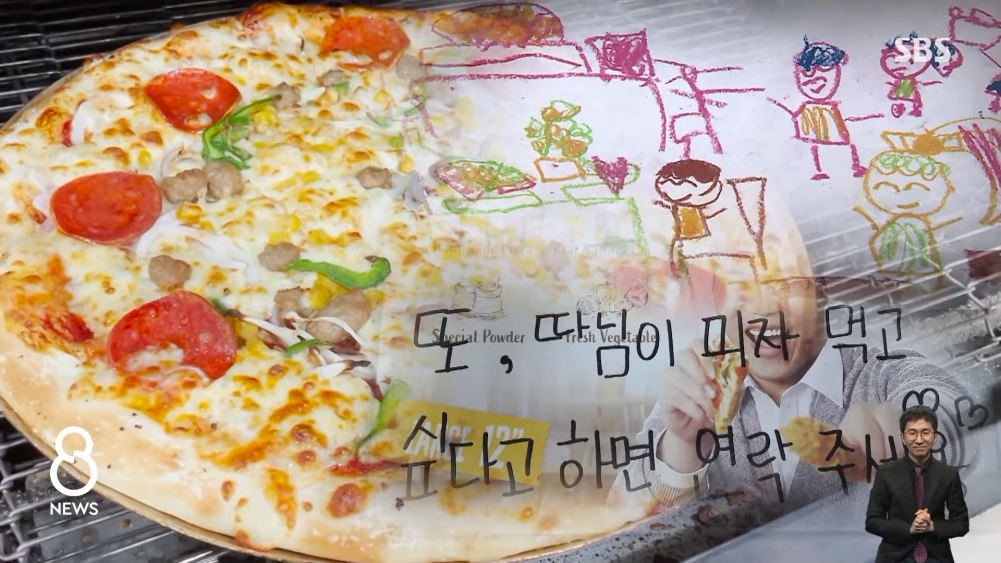 A jobless single father sent a report to an SBS News station in his desire to share a warm story.
He shared a story in which he received a heart-warming gift from a local pizza store owner. He stated he was not able to buy any food for his daughter on her birthday because he had lost his job due to the COVID-19 pandemic.
Mr. Kim Soo Han had an especially burdensome year in 2021 on his daughter's seventh birthday. This was because he had lost his job at a restaurant after the COVID-19 outbreak. He explained, "I looked to my daughter and endured all this time but it wasn't easy to find a job." Mr. Kim Soo Han explained, "I used to work at the restaurant and brought my daughter with me but it's not easy to find a job during the pandemic because I can't bring my daughter with me to jobs."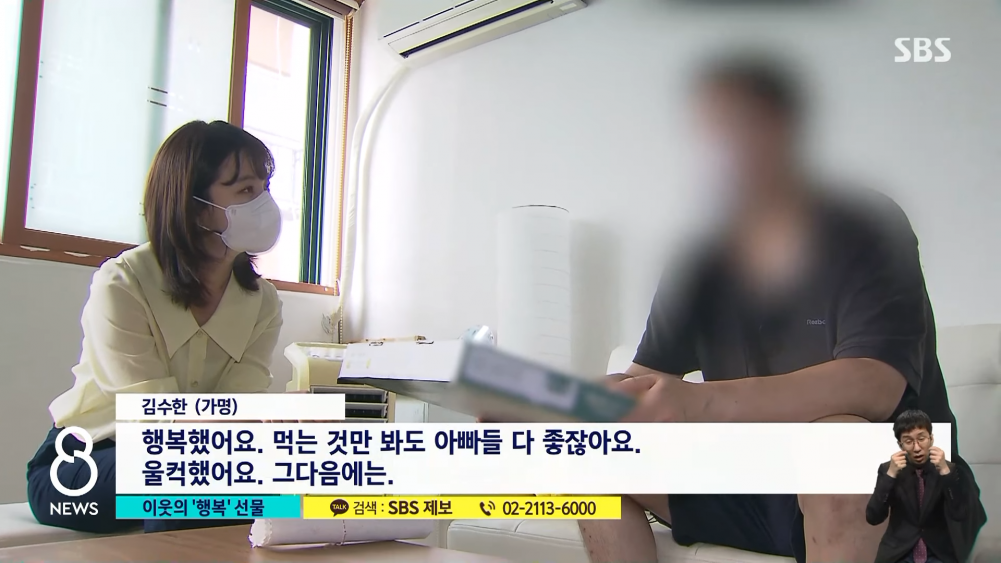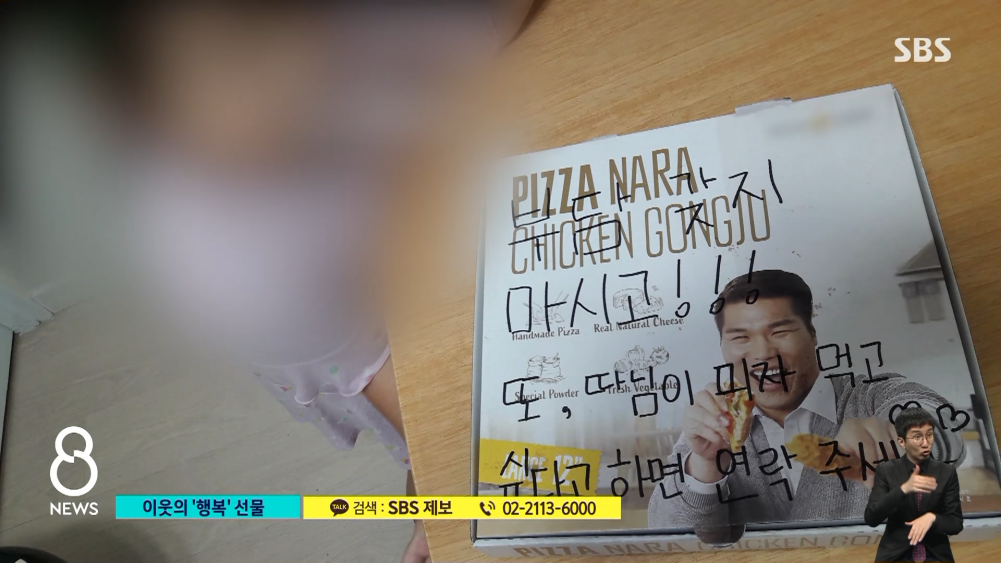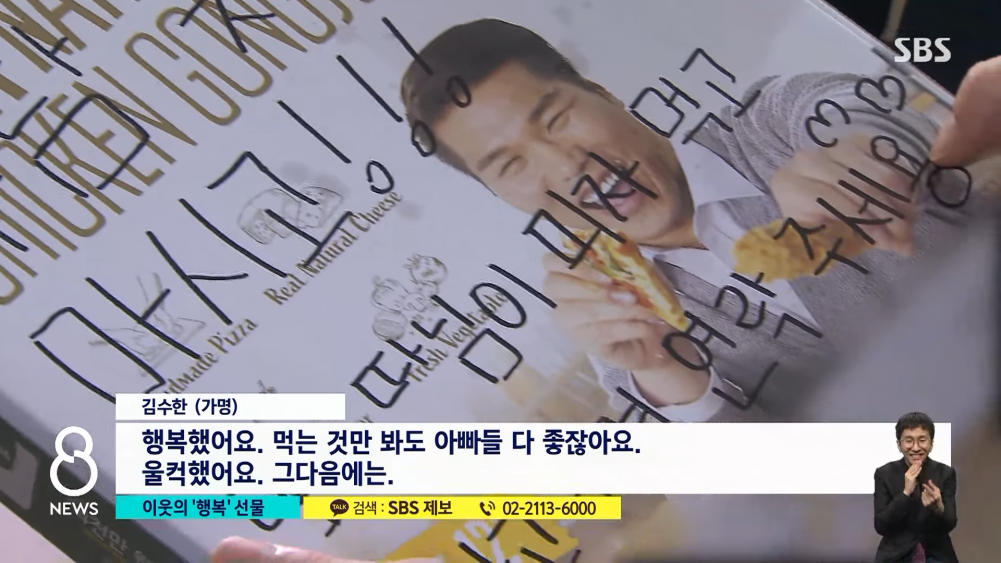 It has already been half a year that Mr. Kim Soo Han has lived on welfare. What made it worse is that his child suffered from a skin disease which caused more expenses.

He explained, "I made a birthday meal with side dishes of eggs but I felt so bad. So, I asked my daughter what she wanted to eat and she wanted pizza, chicken, and a cake. But all I had was 571 KRW (~$0.49) in my bank account. It pained me that I couldn't buy her what she wanted."
So Mr. Kim Soo Han decided to ask for a favor from the pizza store that he had ordered from a few times previously. He wrote on the order, "I am raising a seven-year-old daughter by myself but I don't have money right at this moment. I will receive my welfare money on the 20th so I can give you the money then. I will definitely pay it back."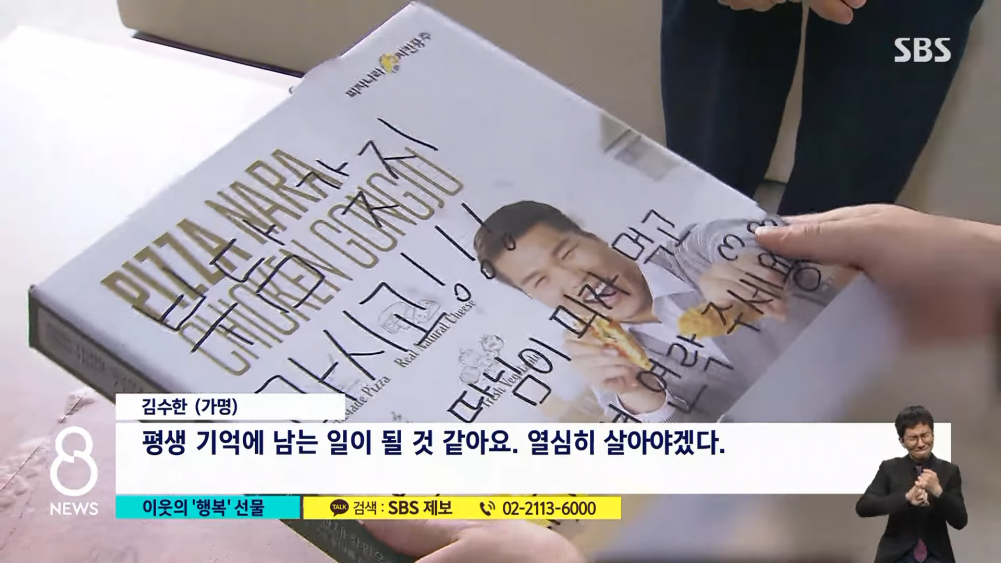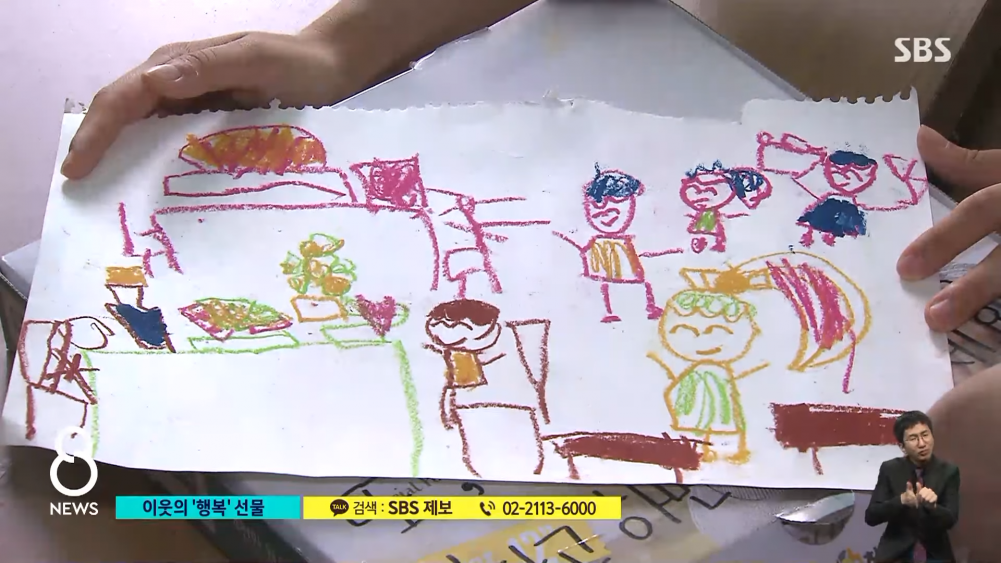 A few minutes later, he received a pizza box with large letters written on the top. It said, "Don't feel overwhelmed and you can ask for pizza any time your daughter wants."
Mr. Kim Soo Han explained, "I was so happy. A father's heart fills with joy even just watching his child eat. I felt like crying. This was something that was so memorable that will last forever. After that, I thought I should live diligently." Mr. Kim also gave the news team a drawing that his daughter had drawn to give to the pizza store owner.
Surprisingly, the pizza store owner was a 32-year-old young man named Hwang Jin Sung. He explained, "I was sad that I couldn't give more to them. I thought I should make the pizza as delicious as possible and even give them some cheese balls on the side. I wanted to take off the burden so I wrote 'Paid' on the receipt slip. I didn't think that it was something that big."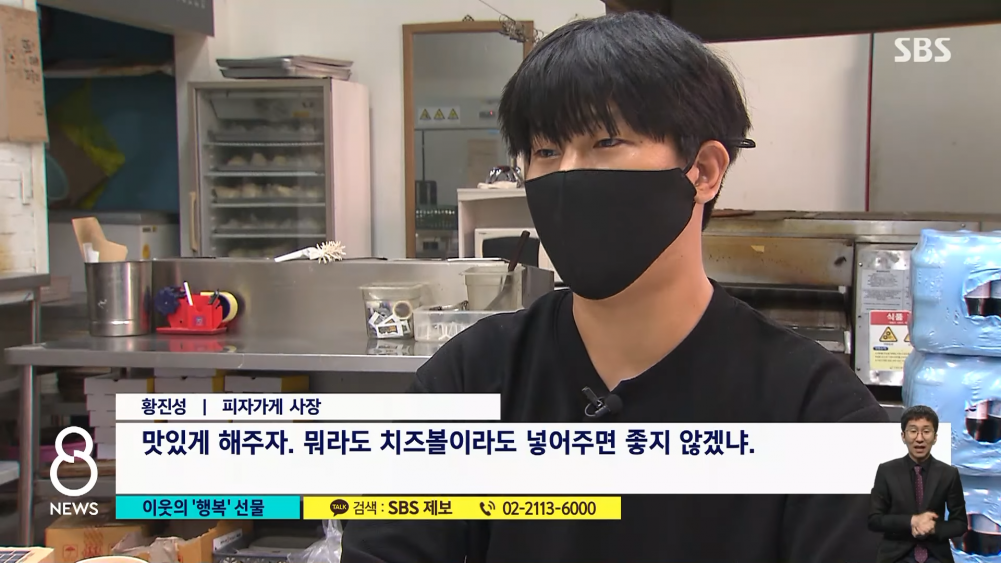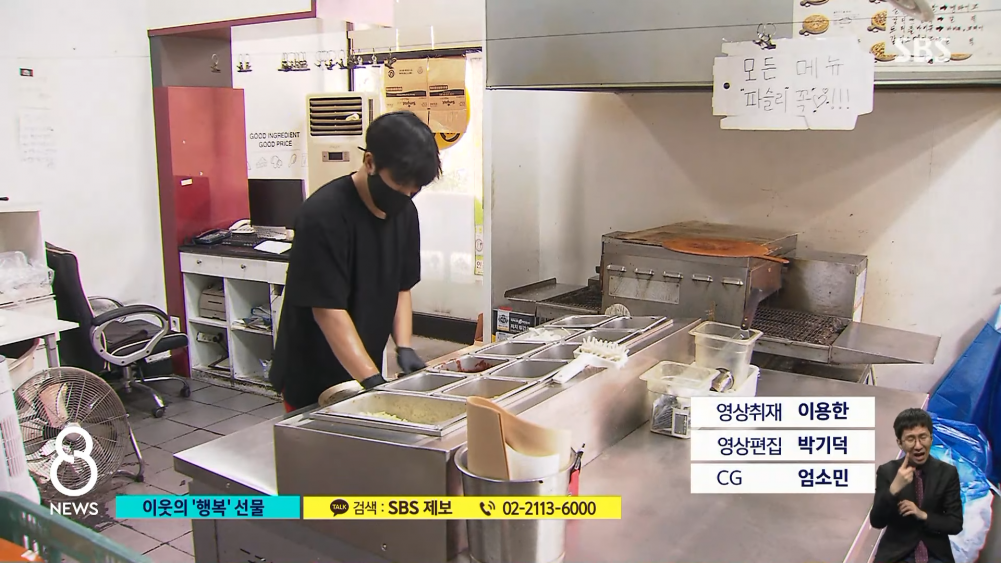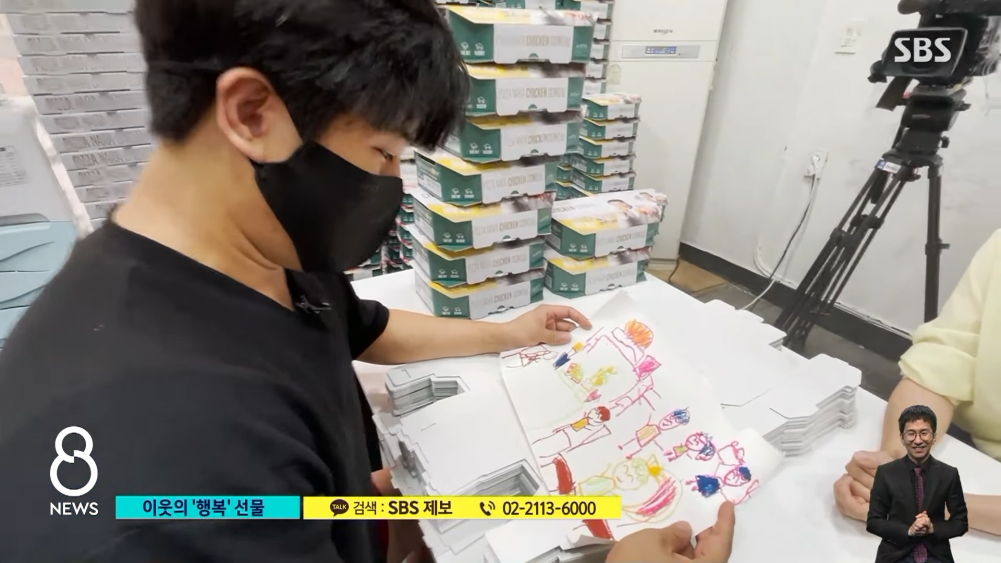 Things were difficult for pizza store owner Mr. Hwang as well due to COVID-19. Nevertheless, he still wanted to help the father and daughter. He stated, "I want them to be healthy and I want all of us to have strength through these difficult times. If his daughter ever wants pizza, just call me."
After receiving the drawing from the daughter, Mr. Hwang seemed to be filled with emotion and explained, "Oh wow, I never received anything like this before. I'm more thankful to them."