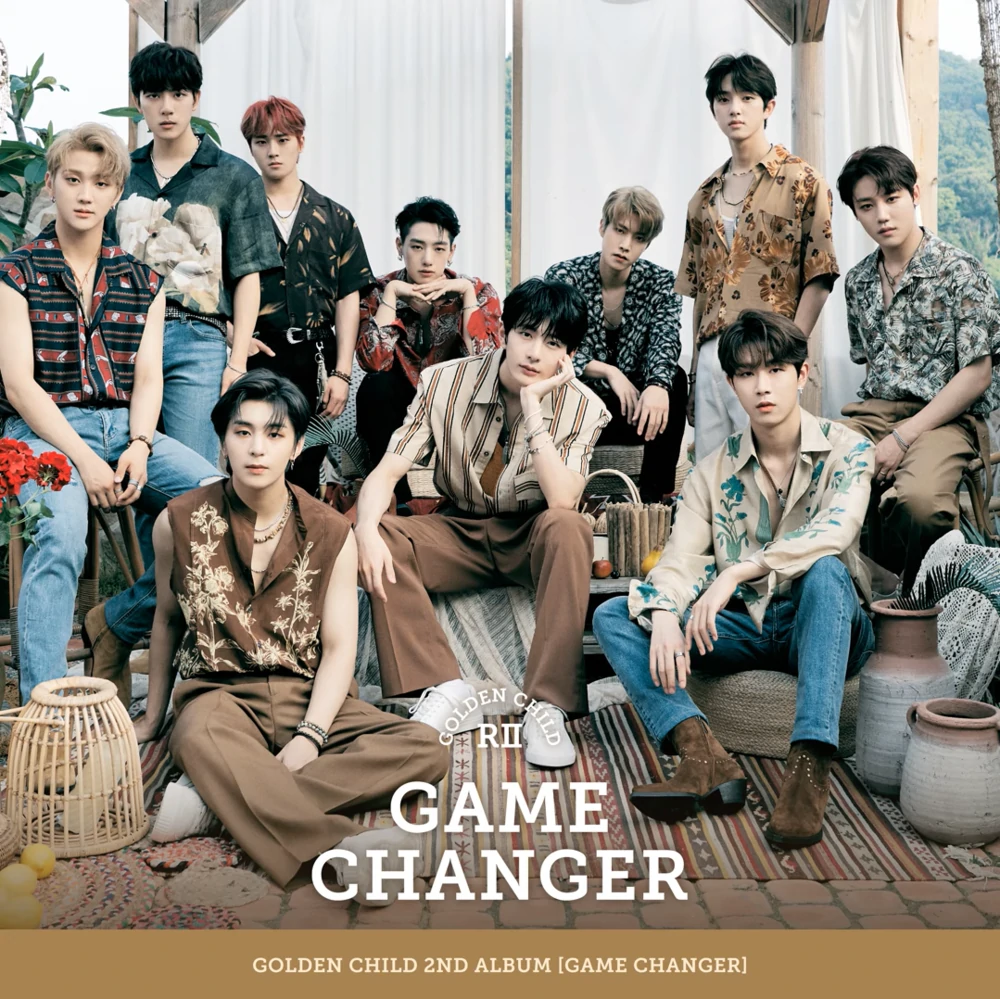 [This review reflects the opinions of the author and not necessarily those of allkpop.]
Track List:
1. Game Changer
2. Ra Pam Pam
3. Bottom of The Ocean
4. Fanfare
5. Singing In The Rain (Joo Chan & Bo Min)
6. GAME (TAG & Ji Beom)
7. Spell
8. Out The Window (Day Yeol Solo)
9. POPPIN' (Y & Jang Jun)
10. That Feeling (Seung Min & Dong Hyun & Jae Hyun)
11. I Know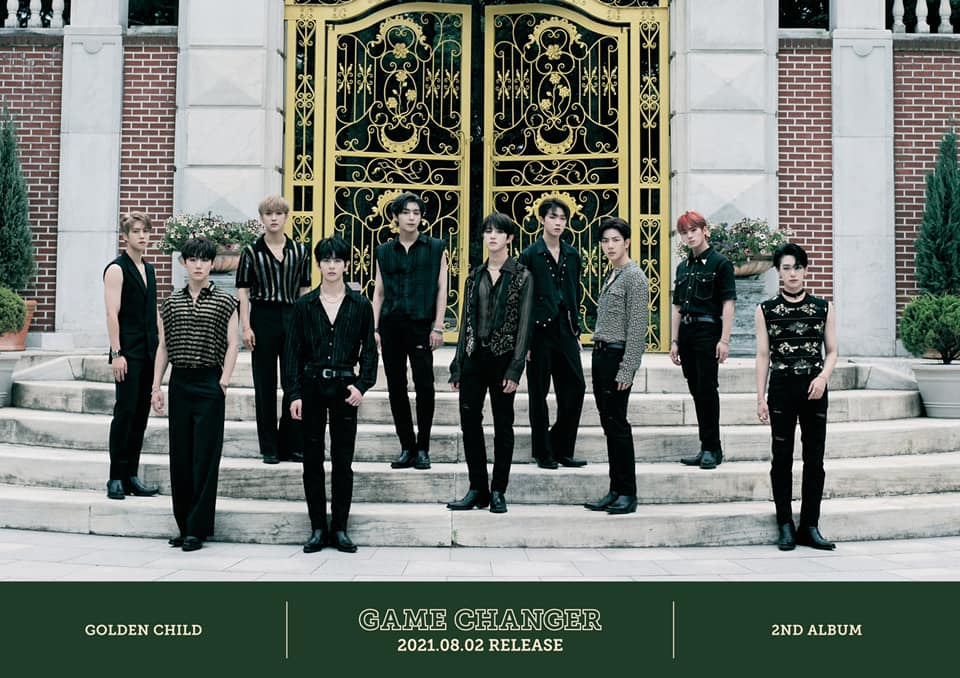 Opting to start their 2nd album, Game Changer, with a dramatic introduction, Golden Child showcases a compelling and somewhat haunting instrumental as the beginning of their newest release. This overture, aptly entitled, "Game Changer," is a tantalizing taste of the variety of music the group has to offer on their latest album. Golden Child has chosen "Ra Pam Pam" as their title song, and it's a bit of a change-up from the typical squeaky clean concepts I've seen the group frequently opt for. Going with a booming bass-heavy club beat, this title track is a nice change-up from their norm. Sultry and enticingly rhythmic, "Ra Pam Pam" is an unexpected surprise hit to me due to its unique Latin-inspired flair.
Following the trend of the season, "Bottom Of The Ocean" is the group's attempt at a rock and pop fusion. Recorded entirely in English, this song is reminiscent of a mid-career One Direction. By that, I'm mainly referring to the group's change in sound towards a more alternative pop style. "Bottom Of The Ocean" is definitely a more anticipated release from Golden Child.
Suddenly a house beat takes us by storm on "Fanfare." Sounding exactly like, well... fanfare, this track showcases an ultra-thick and heavy bass beat that excites the listener. The song moves towards a much more electronic-inspired concept at its peak, a dynamic and high-octane feel that's sure to please when fans get to hear their vocals live.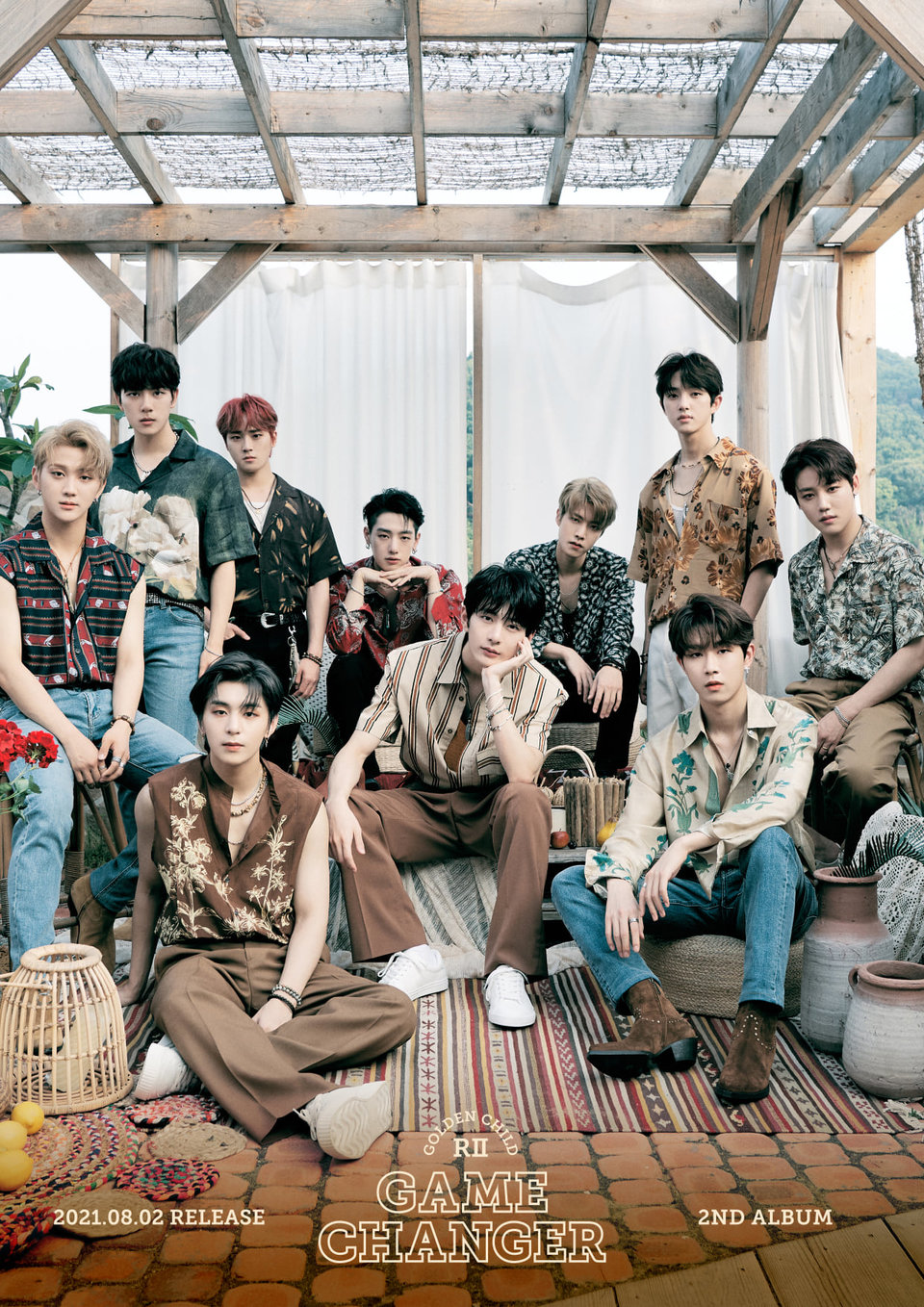 In addition to songs featuring the entire group, we are also gifted with a number of sub-unit tracks. Joo Chan and Bo Min join forces for the sweet cafe ballad, "Singing In The Rain," where as TAG and Ji Beom make things jazzy and bouncy with a club flair on "GAME." Y and Jang Jun go with a campier concept and classic pop sound on "POPPIN'" while Seung Min, Dong Hyun, and Jae Hyun go cutesy with sweet doo-wop inspired "That Feeling." The last member, Dae Yeol, boasts an acoustic solo on "Out The Window."
"Spell" and "I Know" round out the album's tracklist with polar opposite energies. Where "Spell" is adrenaline-filled and high-energy, "I Know" is emotional and passionate. Both songs offer complementary concepts and add to the punctuation that Golden Child is capable of pushing their boundaries and working with comebacks that are vastly different from one another with little difficulty. Game Changer as a release has proved that we are currently undergoing a meaningful evolution in Golden Child's sound as a group.

MV REVIEW
Beginning with an ultra cinematic start with shots of explosions happening all over Earth, Golden Child is seen running through the thick of it for their MV, "Ra Pam Pam." Just when I thought that the legacy of MVs with insane storylines was over, Golden Child is here to bring it back full force. "Ra Pam Pam" has an entire movie's worth of plot packed into 4 concise minutes of engaging content. Dramatic and vivid, this MV wows with engaging choreography, charismatic performance, and high-budget SFX. Not to mention the group themselves did a fantastic job acting in the MV!
MV SCORE:
MV Relevance…..8
MV Production…..9
MV Concept……..9
MV Score: 8.67
ALBUM SCORE:
Album Production…...8
Album Concept……...8
Tracklisting…………...9
Album Score: 8.33
Overall: 8.5