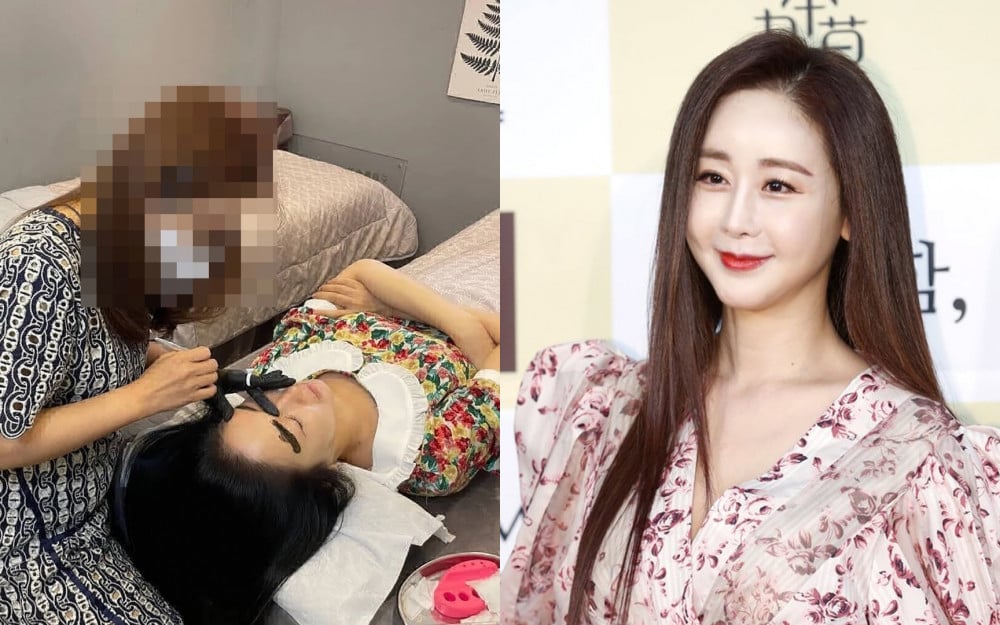 Ham So Won, who was previously embroiled in a controversy over fabricating an episode of TV CHOSUN's 'Taste of Wife,' is at the center of another controversy.
Recently, she posted a photo on her Instagram showing her get an eyebrow tattoo, but netizens criticized she was not wearing a mask during the procedure, and some even suspected she was getting the procedure in an illegal tattoo shop.

On August 14, an online community post with the title "Ham So Won violating quarantine guidelines and being in an illegal facility" was uploaded.

The netizen who created the online community post included photos of Ham So Won receiving an eyebrow tattoo and explained, "I was horrified after I saw the video of Ham So Won getting her eyebrows tattooed without wearing a mask. That is a violation of the quarantine measures and the eyebrow tattoo is an illegal medical practice." The netizen explained that she will report Ham So Won.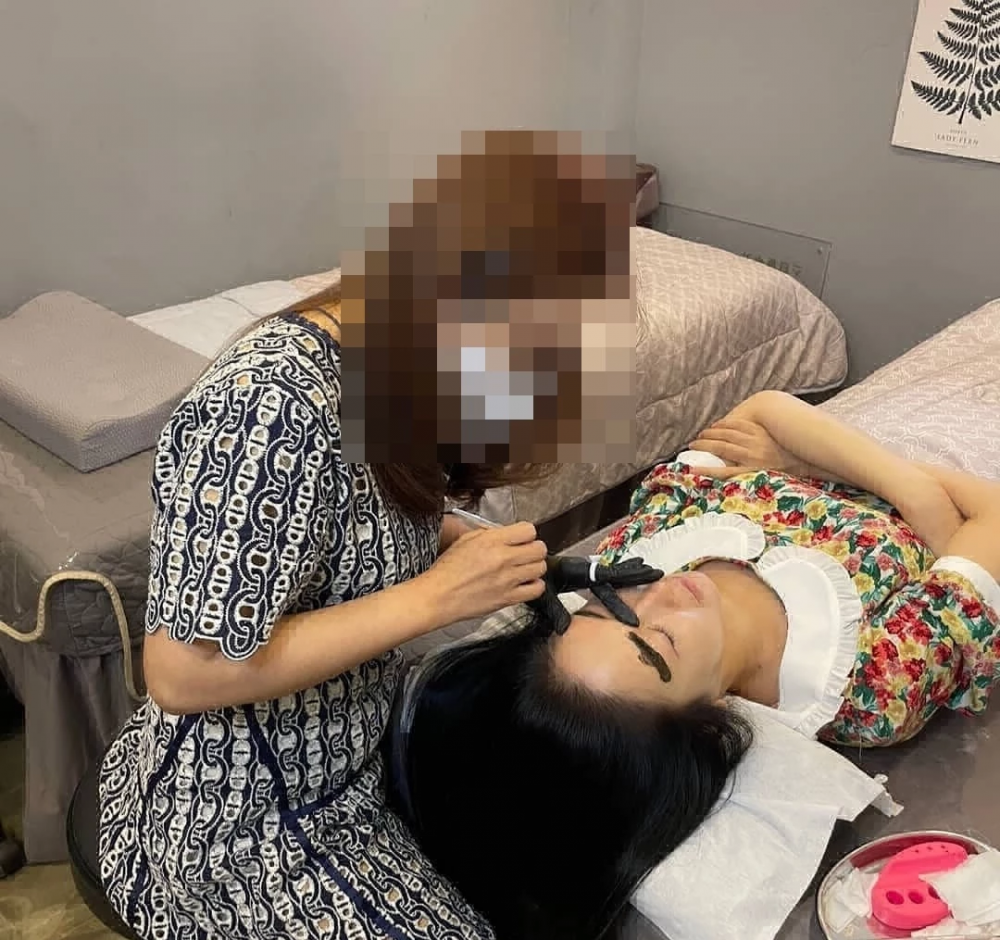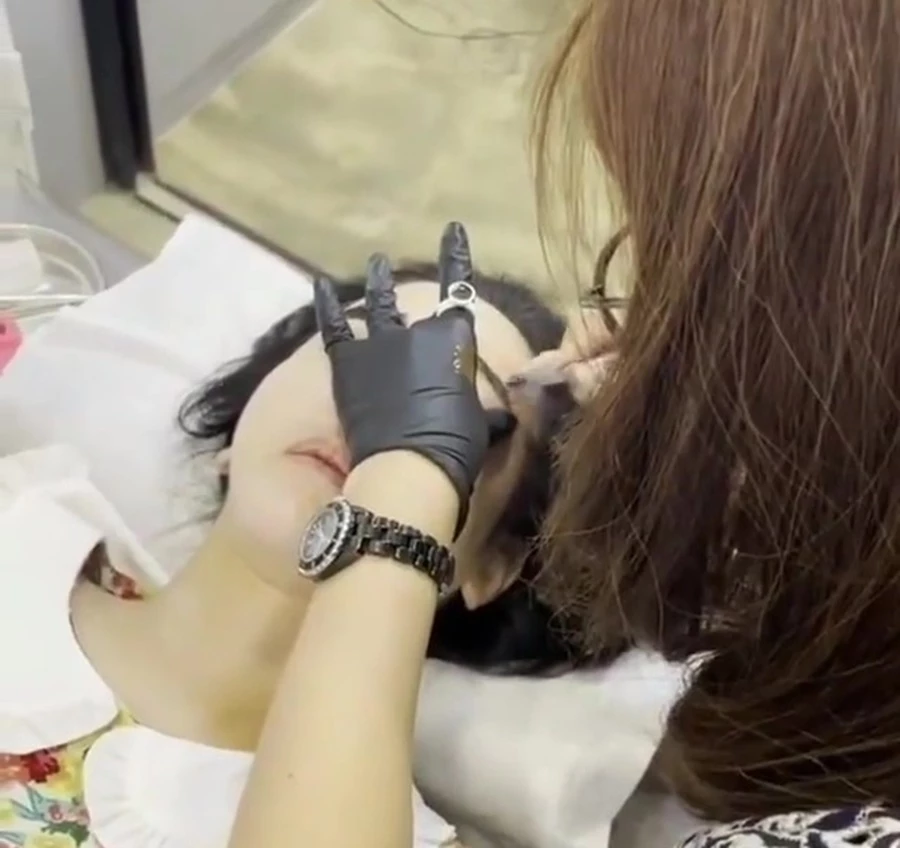 Just as the netizen claimed, Ham So Won was seen unmasked while receiving her tattoo, and only the tattooist was wearing a mask. In addition, under the current law, tattoo procedures performed by non-medical personnel are illegal. A bill on tattoos was proposed at the National Assembly, but it is still pending within the National Assembly.

The creator of the post explained, "It is mandatory that everyone wears a mask even when getting their nails done or getting eyelash extensions. We must be strict against celebrities or influencers who violate quarantine rules on the grounds that they need to take photos and sell products. These videos showing illegal actions should also be eliminated."

As the controversy heightened, the eyebrow tattoo parlor shut down its social media account. Ham So Won has not yet released a statement or spoken in regards to the issue.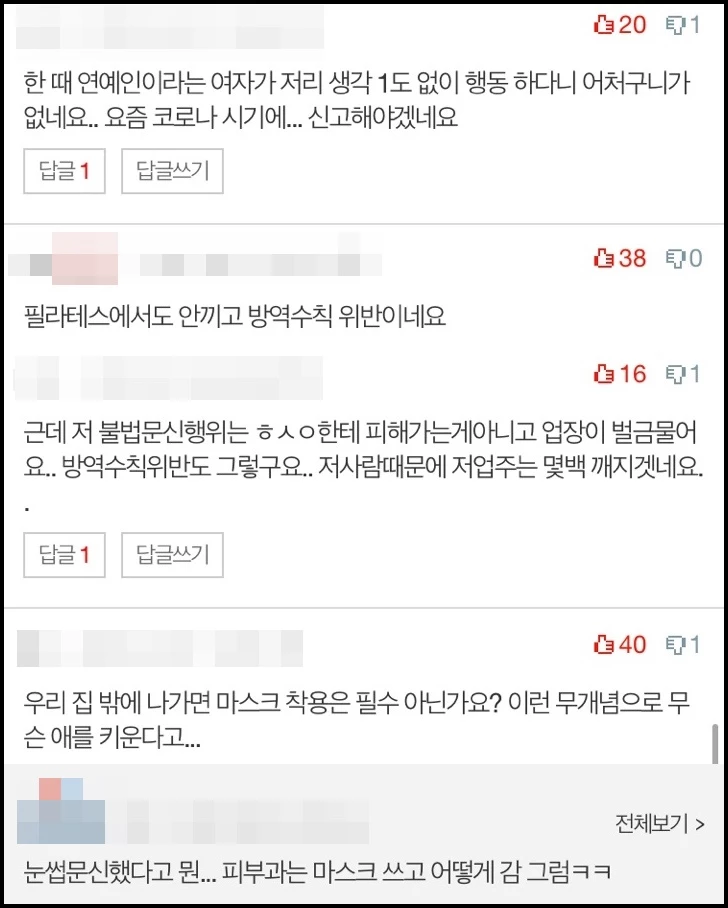 Netizens are continuing to criticize Ham So Won as they comment, "It's ridiculous to see celebrities behaving thoughtlessly during the COVID-19 pandemic," "She even posted photos showing her not wearing a mask while doing Pilates," and "Isn't it mandatory to wear a mask when leaving your home?"