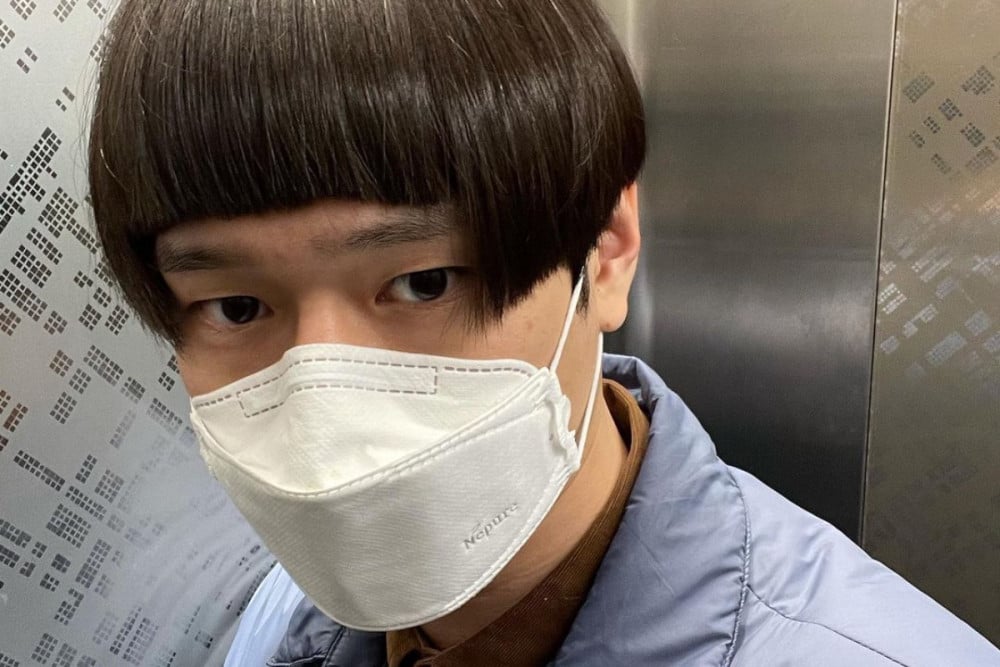 Actor Go Kyung Pyo posted a few selfies on his Instagram on August 15.
The Instagram post with 4 selfies from different angles is captioned, "Choppy bangs on a cold day a long time ago."
In the selfies posted, the actor spots a short bang hairstyle that rises above his eye brows, and comes down at the side right before his sideburns. His face is half covered by a mask, but that does not mask away his cute charm.
Netizens were tickled by the hairstyle and commented, "Is this real hair?" "This isn't a wig?" "You look like Jin Joo from Reply 1988," "You're so cute."
Meanwhile, Kyung Pyo recently finished filming the movie '6/45,' a comedy that is set to release next year.
What do you think of this very interesting hairstyle?