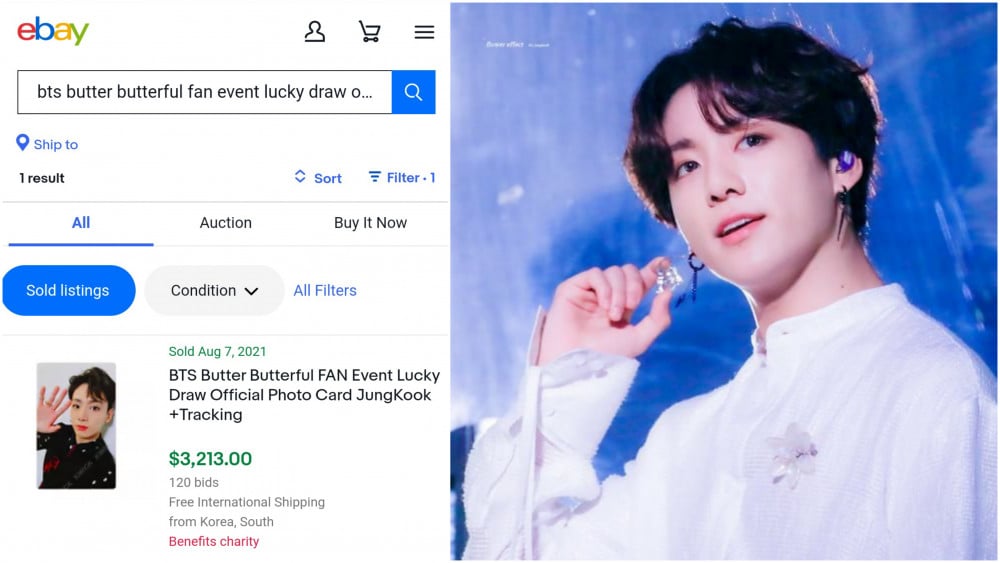 BTS's Jungkook is given the title of 'Sold Out King' by companies and brands themselves. He is known for his selling and brand power. Whatever he uses or seen with him, becomes a HOT topic and gets sold out instantly, and even creates a crisis. The same is the case with his photocards.
Jungkook's photocards are always in high demand and the most expensive ones. Despite being the most expensive, his photocards sell out the fastest.
Jungkook's Butterful Photocard from Butterful Lucky Event is the Most Expensive K-Pop Photocard Ever Sold. It Sold on eBay at the price of 3,213 USD with 120 bids.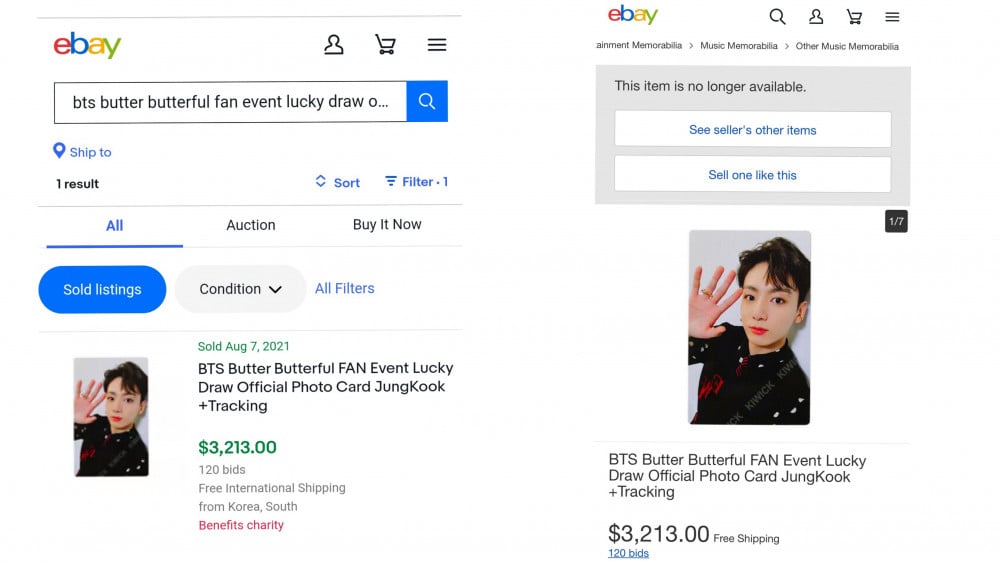 Jungkook's blue selca FLO photocard was sold out at the price of $2,700 before.
Check out this article for more detail.
Selling out Jungkook's photocards at the price of $700+ USD is normal.

Jungkook's Butter ARMY Event Photocard was also the most expensive and in-demand photocard Worldwide and in South Korea.
Jungkook's photocards are in huge demand by the collectors, and they spend lots of money to add them to their collections. This shows Jungkook's unrivaled popularity. He is the most popular and in-demand K-Pop Idol.