Donations from various Jungkook fanbases keep on pouring in. Aside from the grand birthday advertisement projects, his fans are setting an example of great fan culture, sharing love and good influence to others. They have stepped up their efforts to donate for good causes like giving funds to relief operations, supporting children and people with disabilities, adopting animals, environmental projects, and many more.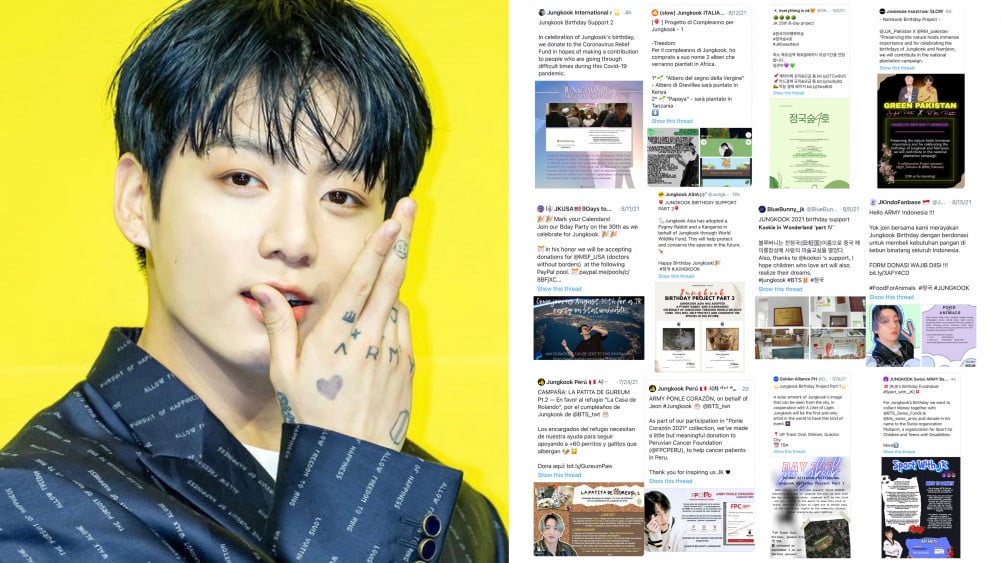 Here is a compilation of Jungkook birthday support charity projects done by Jungkook fanbases around the world: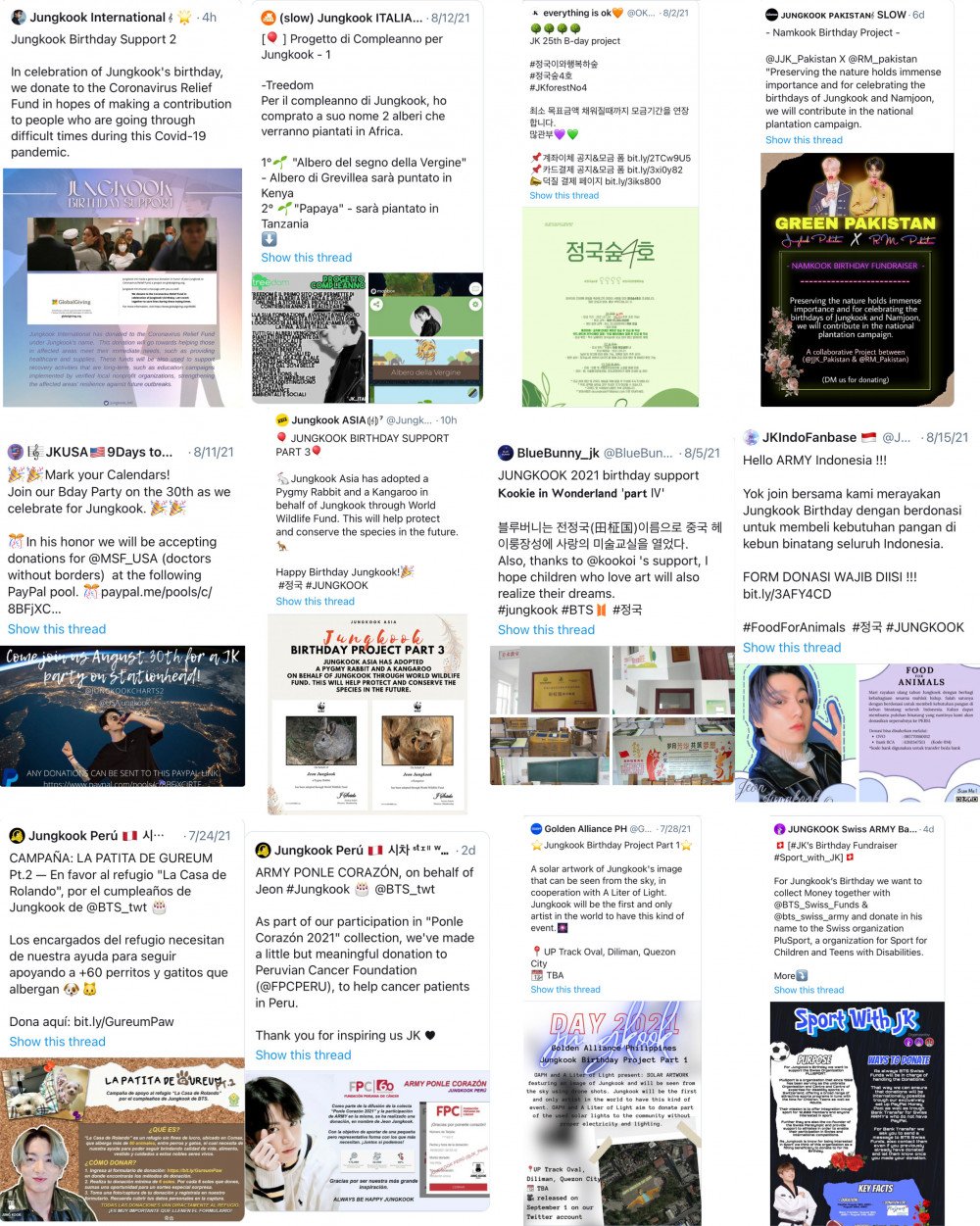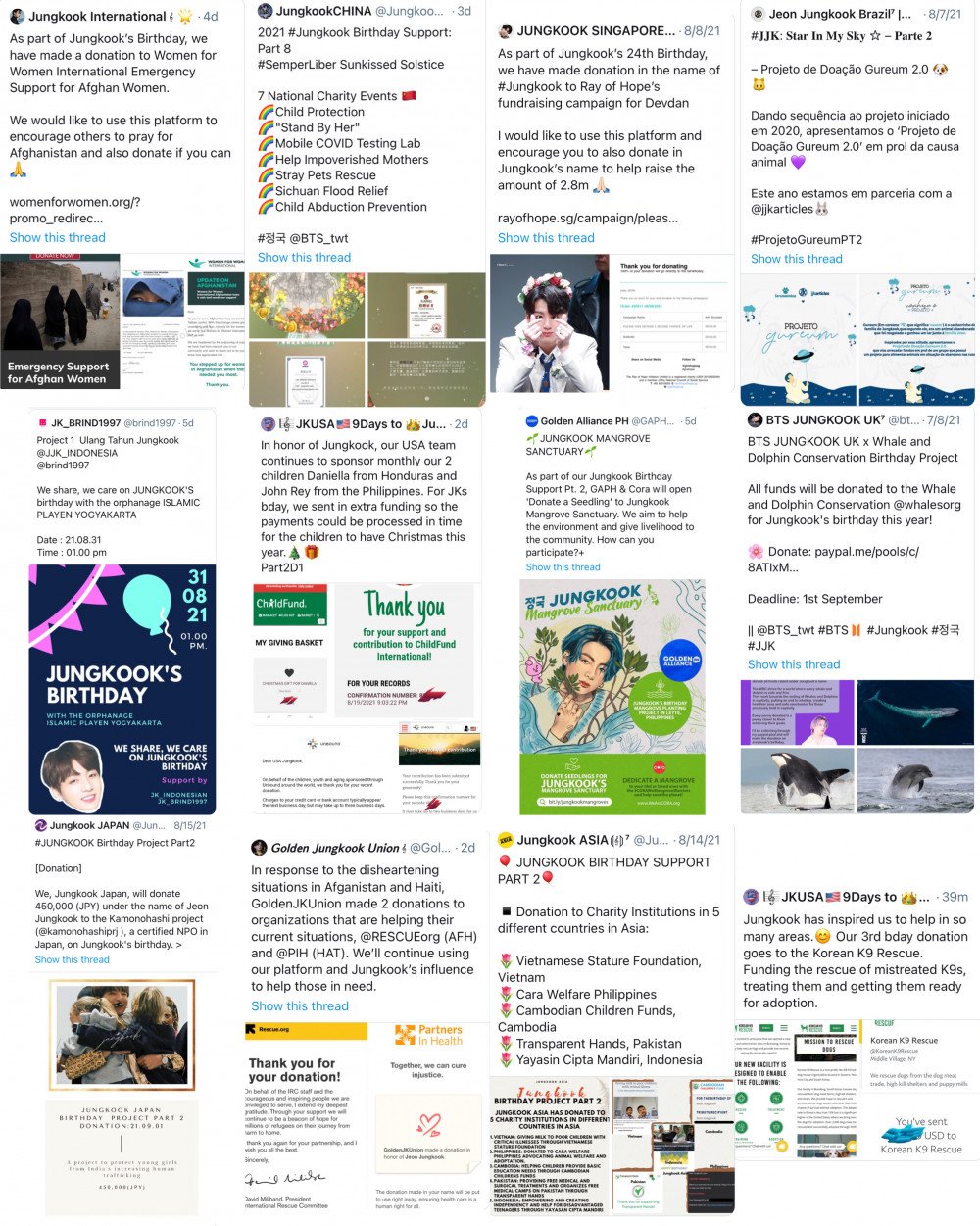 Full list found on the thread:
Jungkook China 7 National Charity Events
Jungkook International donating to Coronavirus Relief Fund
JK USA sponsoring children monthly in Child Fund Org
Jungkook Peru donating to Peruvian Cancer Foundation
Fundraising of Jungkook Swiss ARMY Base for PluSport, an organization for Sport for Children and Teens with Disabilities
Jungkook Asia adopting animals through World Wildlife Fund
Fans across the globe have gathered and provided their contributions to various organizations, which made Jungkook's upcoming birthday more meaningful. It's indeed heartwarming to see fans do kind acts inspired by their idols. Jungkook will truly be proud of his fans.