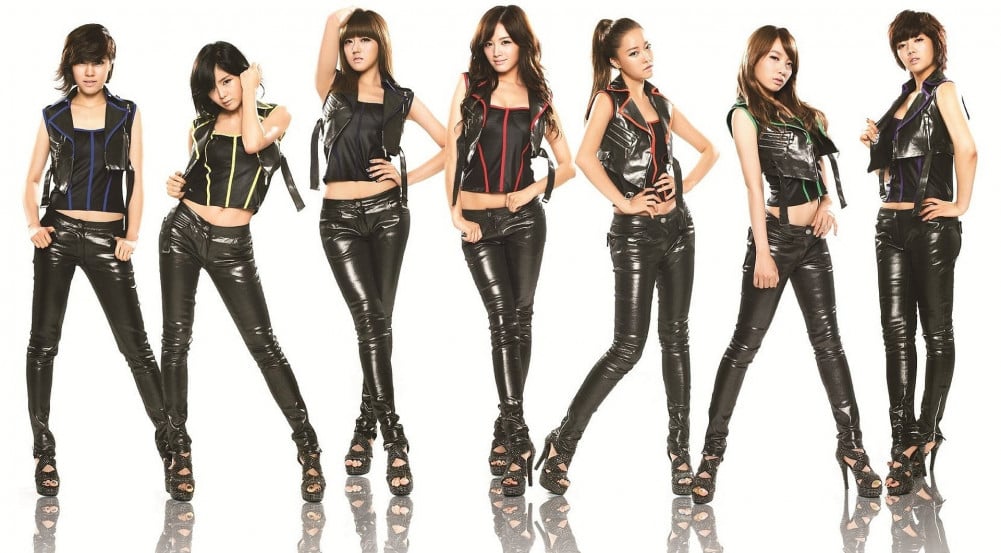 Welcome back to another week of Underrated Bops, Reply 2010s! Last week, we discussed the tall and elegant ladies of Nine Muses (or 9Muses) and their impact on the K-pop world.
Today, we are taking a time machine back to the early 2010s with another group that unfortunately did not receive the attention they deserved. Today, we take a look back at the seven colorful ladies of RAINBOW.
Rainbow debuted under DSP Media, and fans had high hopes as DSP was well-known for developing global superstars, such as KARA, SS501, Fin.K.L, and Sechskies. Only two years after KARA's debut, DSP debuted a second girl group named Rainbow -- let's take a look at their adventure.
Debut - Gossip Girl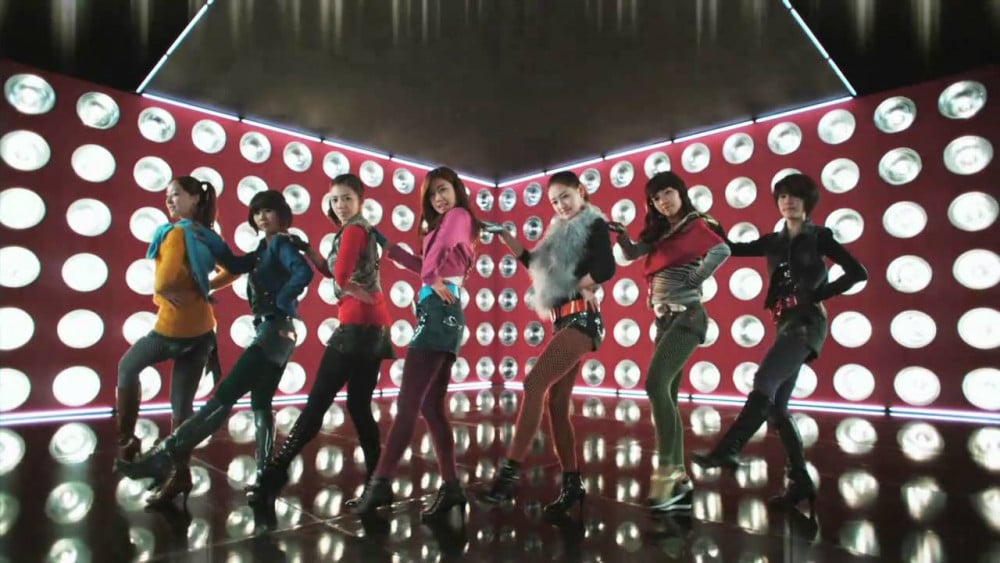 Consisting of seven members (Jae Kyung, Hyun Young, Ji Sook, Seung Ah, Woori, Yoon Hye & Noeul), Rainbow debuted in November 2009. Before debuting, the group had numerous line-up changes and delays due to KARA & SS501 activities. Long story short - the group was not taken care of from the get-go.

Rainbow debuted in November on Show! Music Core with "Gossip Girl." Fans definitely had high expectations, but both title tracks and post-title tracks performed ridiculously low on the charts. The title track "Gossip Girl" definitely illustrates the girls' concepts and has a catchy beat; however, it lacked impact as a title track, and they were competing with legendary bops, such as Brown Eyed Girls' Abracadabra.

The post-title track, "Not Your Girl," also performed poorly on the charts. Fans claim that if the track "Kiss" had become the title track, things would have been a little different for Rainbow. Check the song out yourself and decide for yourself.
Rainbow's first album promotions sadly finishes with not much of an impact in the K-pop world.


Breakthrough with "A" & "MACH"
DSP didn't give up with Rainbow, as they learned that they should never give up on a group after one album (i.e., KARA). Rainbow holds hands with Sweetune and releases "A" in August of 2010.
The controversial belly button dance receives a lot of attention, and although the choreography had to be changed, Rainbow did their job of getting their name out there in the K-pop world. "A" performs pretty well on the charts, charting #63 in the 2010 Year-End Melon Charts despite being released in the second half of the year.

Rainbow then releases their follow-up track "MACH" and portrays a much more luxurious and high-quality version of Rainbow, exhibiting their full potential. They were really about to hit it big; however, Rainbow concluded promotions after merely a few weeks (Remember that songs were promoted for nearly two months during this time) and caused fans to be upset.
2011: "To Me" & "Sweet Dream"
After Rainbow's semi-successful 2010, Rainbow returned in the spring of 2011 with their second mini-album. Rainbow was able to reach #1 on the live charts for a very short period of time before falling behind to Big Bang, who released a track that same day. Though it wasn't a mega-hit, Rainbow's performance was satisfactory compared to their debut days.


A few months later, Rainbow released a repackage of their second mini-album with the title track "Sweet Dream." This song peaked at #1 on Bugs Music Daily Chart and charted in the TOP 10 for other music charts. The song received a similar reception as "To Me."
2012: Rainbow Pixie & Hiatus
In the latter half of 2011, Rainbow began their Japanese promotions, naturally drifting away from Korean activities. They pretty much spend all of 2012 with Japanese promotions and fans up to this day blame this unnecessary Korean hiatus as one of Rainbow's failure to achieve a #1 award.
Rainbow did, however, release a sub-unit group called Rainbow Pixie in January 2012, with a cutesy childlike concept; however, the attention they received was pretty minimal, and the group did not even promote for a long time.


2013: First Album & Second Breakthrough
Because Rainbow has been inactive for nearly two years in the K-pop world, many fans speculated that Rainbow missed their time to shine.

Rainbow came back after 1 year and 8 months with their first full-length studio album. The catch, however, was that the first full album was split into half, with Part B releasing later in the year. While "Tell Me Tell Me" did chart pretty well, many fans complained that the song was too bland for a comeback in nearly two years. Fans were also questioning the sudden concept change from a strong city-like girl to a cutesy next-door neighbor concept.

After four months, Rainbow released the second half of their first full-length album with "Sunshine." Unlike "Tell Me Tell Me," the song garnered a lot of positive attention, charting within the TOP10. Taking a look at Rainbow's current position in the music scene, they were doing extremely well. Unfortunately, June 2013 was a battle of the comebacks, as superstars Sistar, After School, Ivy, and many more were competing for the #1 spot at this time. Rainbow was able to wrap up its first album activities like that.
2014: Rainbow Blaxx & Another Break for OTP7
Despite their semi-successful performance in 2013, Rainbow went on another one-year hiatus in 2014. Fans claim that 2014 could have been the golden year for Rainbow; however, the only promotions that Rainbow had were their second sub-unit: Rainbow Blaxx.

Again, Rainbow Blaxx charted relatively high; however, it still wasn't enough to reach the #1 spot.
2015 & 2016: Flop "Black Swan", "Whoo" & Disbandment
In February 2015, the group finally announced another comeback. After nearly two years, Rainbow comes back with another dark concept with "Black Swan." This was Rainbow's sixth year as a group, but it was hard to believe that they already went through two two-year hiatuses. The public was excited to see upgraded visuals and was vibing with the sad, sexy concept, until the song was actually released.
The song was so poorly made that it made "Gossip Girl" and "Not Your Girl" seem like good songs. The piano melody that garnered positive attention in the teaser was only an intro in the music video and didn't appear in the actual soundtrack at all.
An important realization at this point is that Rainbow was the only active girl group that debuted in 2009 who still didn't get a #1. Fans were beginning to speculate disbandment possibilities and were angered at management for not properly promoting the group. This poor reception resulted in promotions concluding in merely two weeks and overall illustrated Rainbow's worst promotions yet.

One year passes, and with the low expectations already as it is, Rainbow released their last mini-album, "Prism." It was not confirmed at the time that this would be the last album; however, the seven-year contract for the members was coming to an end, and knowing the management company, fans knew that Rainbow members would not want to renew.
The fans were pleased with the title track "Whoo," but the song still performed poorly on the charts. Many blame the previous album's impact -- some even call it the "Black Swan Trauma." The song was too plain and unimpactful, and furthermore, the music video was so poorly created. Rainbow eventually promotes the track with mediocre results, signaling disbandment.
In October 2016, DSP announced that none of the members will be renewing their contracts with the company, and Rainbow would disband. Many fans are still disappointed and angered to this day at the management's failure of properly promoting and taking care of the group, and Rainbow is still labeled as a group with so much potential and underrated bops.
They reunited for their ten-year anniversary with a surprise track, "Aurora," and while it did not chart well, fans were still grateful that they were able to hear Rainbow's voice once again.
Rainbow may not be active now, but they definitely made their mark in the second-generation k-pop world. What was your favorite Rainbow track? What group would you like to see next? Let us know in the comments below!