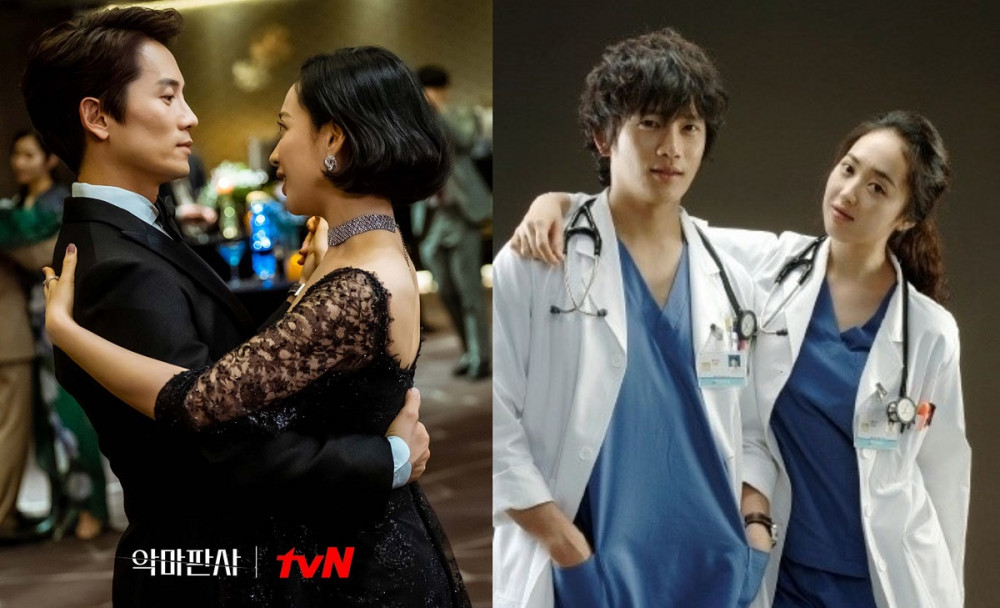 Ji Sung will have an impactful first encounter with Kim Min Jung.


tvN's new drama 'The Devil Judge' (screenplay written by Moon Yoo Suk, directed by Choi Jung Kyu, produced by Studio Dragon and Studio & New), is a drama that delivers a message about justice through a live broadcasted courtroom show. Viewers are looking forward to the first episode, excited that this is actor Ji Sung and Kim Min Jung's drama reunion after thirteen years, since their highly praised on-screen chemistry in the medical drama 'New Heart' back in 2008.
In order to put on trial the diseased dystopian society, judge Kang Yo Han (played by Ji Sung) will make an innovative proposal, which will play a significant role in unraveling the drama's story. In the still cuts released, Kang Yo Han is standing amidst the attention of many reporters. Not too far from him, Jung Sun-Ah (played by Kim Min Jung), the executive director of the Social Responsibility Foundation, is watching Kang Yo Han in an entertained way. However, behind her elegant smile, her real inner thoughts are uninterpretable, heightening the curiosity from many.
The first episode of 'The Devil Judge' will air on July 3rd, at 9PM KST.