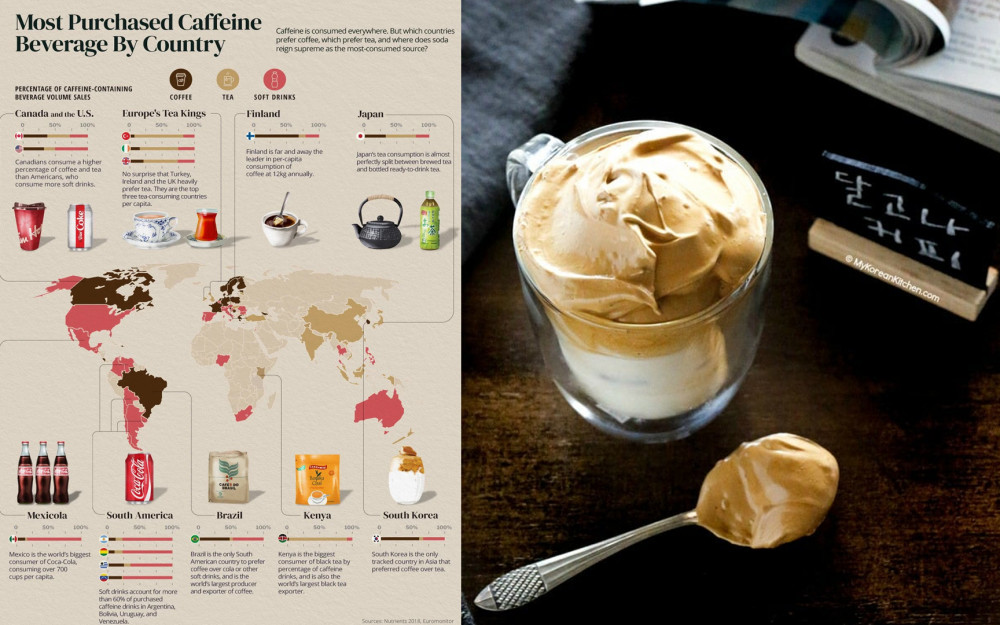 Recently, an article was published by Visual Capitalist showing a survey of the most purchased caffeinated drink by country.
As caffeine has become one of the most essential substances to keep people in this 21st century running. These days caffeine can be found in many forms of drinks such as coffee, tea, and soft drinks. One agency took a survey to see which of these caffeinated drinks are most popular in certain countries.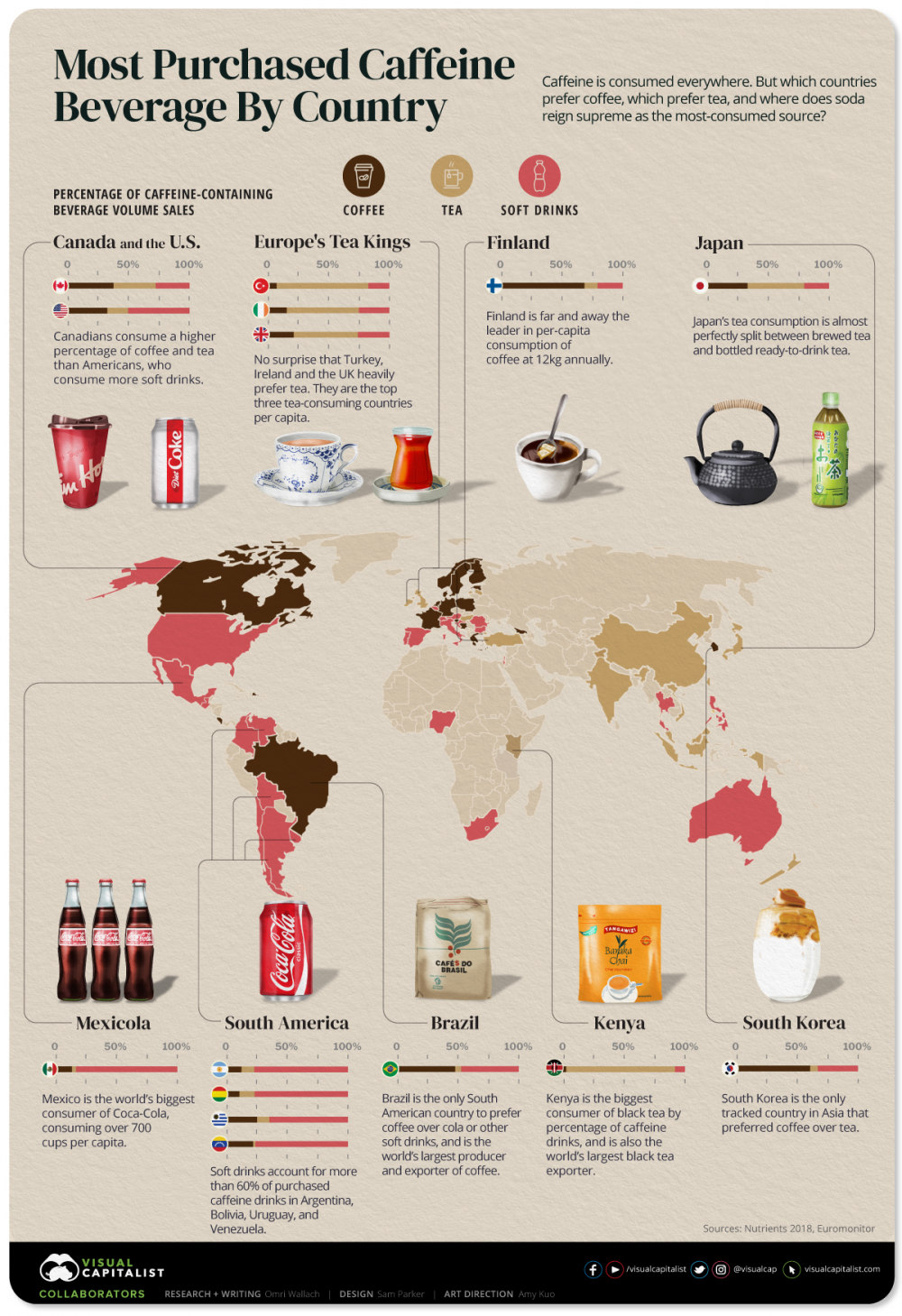 While North American and South American countries prefered soft drinks, many of the European countries and Asian countries prefered tea. However, to everyone's surprise, South Korea was the only Asian country that prefered coffee over tea.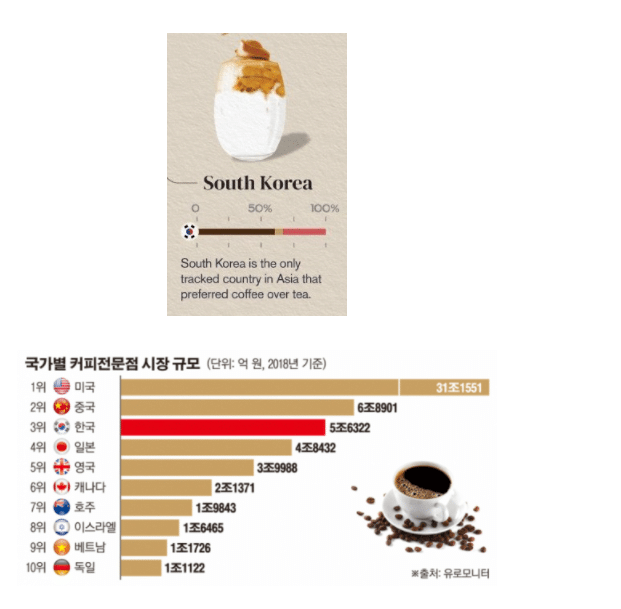 In fact, South Korea has coffee deeply rooted in the culture according to some Korean netizens. One netizen explained, "After Korea formed the mix coffee culture, it's become an unspoken rule for Koreans to drink those mixed coffees after meals. We still have some restaurants that have those mixed coffee machines so that customers can have them after a meal lol."
Other netizens also joined in the conversation and commented, "Wow, look at the ratio of coffee drinkers to tea and soft drink drinkers. Ours is all brown," "How can you attend your company without coffee?" "Ice Americano is part of our meal," "I think I drink so much coffee that I'd bleed coffee," "The rule is, you need an iced americano with some sweet dessert," "You can't wake up with just tea, lolol," "I am addicted to coffee, I can't live without it," "This is what I think. Koreans eat a lot of wild plant-based side dishes so I think we don't need to drink tea lol," and, "I think Koreans can't live without cold iced americano."