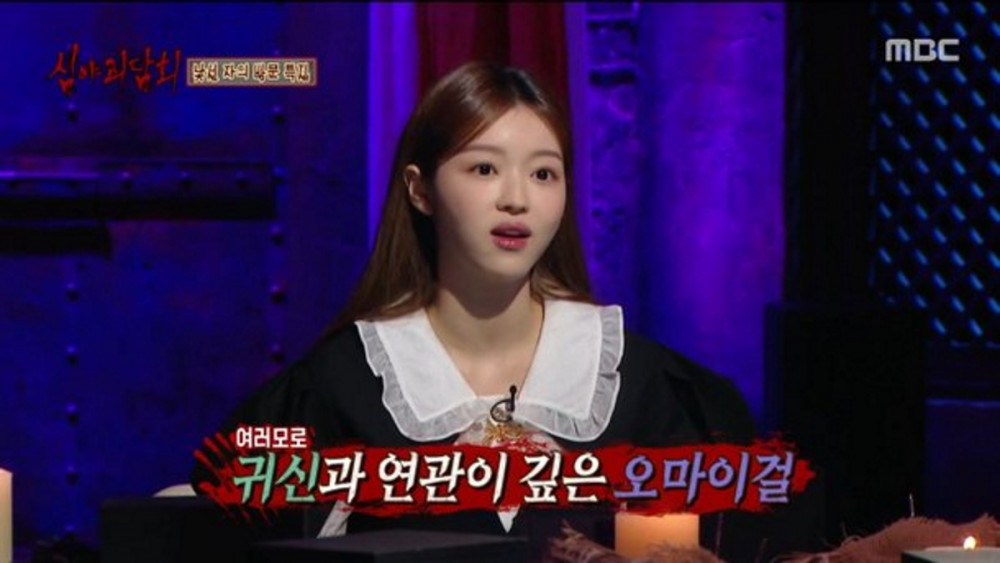 Oh My Girl's YooA revealed WM Entertainment's building is haunted.

On the July 22nd episode of 'Late Night Ghost Story', YooA expressed that she personally requested to come on the show, explaining, "I really wanted to appear as a guest. This is the first time I asked my CEO to let me appear on a show. I've been watching with my parents since the pilot, and my members watch too."

She continued, "I'm a scaredy-cat, but I like scary stories." YooA then revealed all the Oh My Girl members had seen a ghost at the girl group's label WM Entertainment building, saying, "There's a ghost that lives at the company building... It's a small girl, and our B1A4 sunbaes saw them too."

YooA continued, "During our trainee days, Mimi was practicing in the practice room, and she said a hand came out of the door behind her. The door was closed. She was so shocked that she opened it, but no one was there. The label moved to a building in Mangwon-dong, and the ghost followed us. Among the members, Seunghee is able to see ghosts well, and she said she saw a ghost with short hair in the lobby, 3rd, and 5th floor. It was so scary."