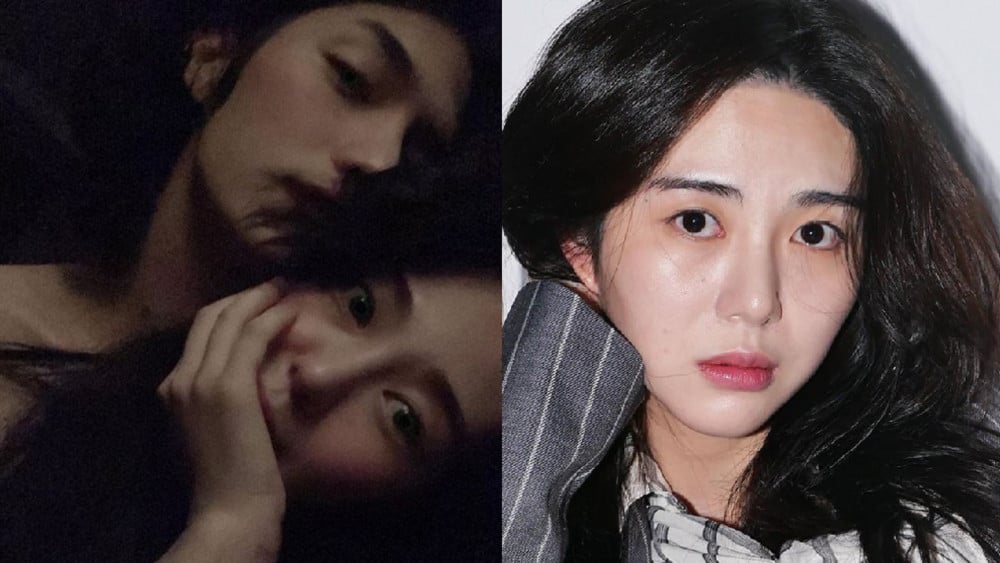 Mina's ex-boyfriend 'Yoo' has written a lengthy personal apology on Instagram.
Following Mina's livestream, Mina's ex-boyfriend Yoo took to Instagram where he posted an apology regarding their recent cheating controversy. He admitted that he lied to his non-celebrity ex-girlfriend as well as to Mina and that any previous accusations against the ex-girlfriend's father had been untrue.
He wrote (partial translation):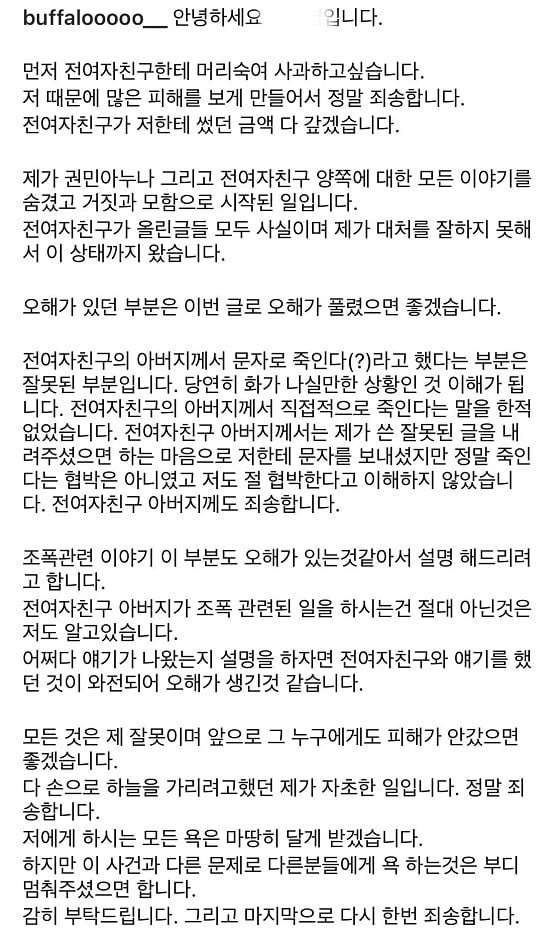 "Hello, this is Yoo Jun Young.
First, I would like to sincerely apologize to my ex-girlfriend. I am sorry to everyone who has gotten hurt because of me. I will pay back all the money that my ex-girlfriend has spent on me.
I hid all the stories from both Kwon Mina noona and my ex-girlfriend, and this whole thing began from my lies and slander. Everything that the ex-girlfriend has written is true and it is because I couldn't take care of the situation that we've come this far.
If there were any misunderstandings, I hope that this clears it up. [...]
It's all my fault, and I hope that nobody gets hurt from this in the future. It was all my fault for trying to hide the sky with my bare hands. I am really sorry. I will rightfully receive all the hate that you give me. However, I hope that you can refrain from criticizing others with things and people unrelated to this particular issue. I shamelessly beg you. And I apologize once again."
Meanwhile, Mina is receiving mixed amount of criticism due to the contents of her livestream involving open accusations against former AOA member Jimin once again.