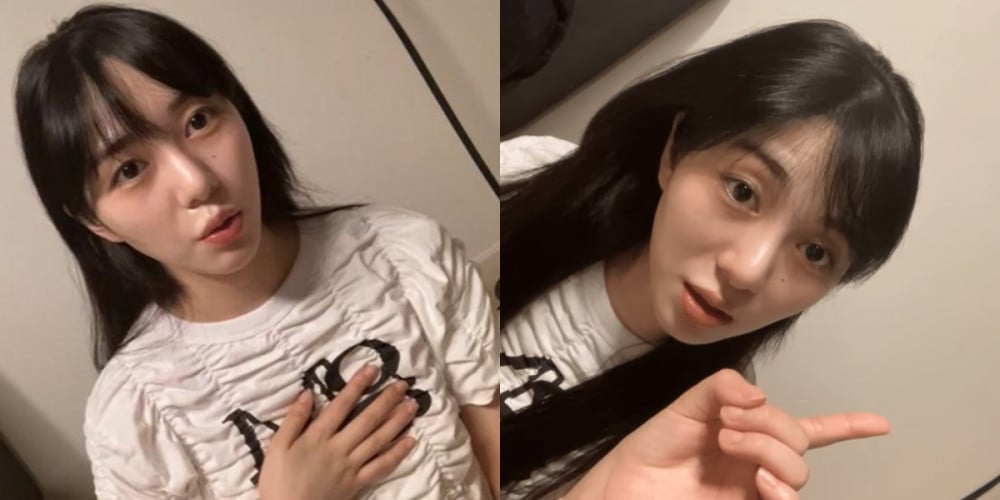 Former AOA member Mina live-streaming her apology backfired on her.

As previously reported, around 4 AM KST on July 5th, the former idol member held a live stream apologizing to the ex-girlfriend of Yoo (the man whom she dated). During an hour-long live stream, she addressed many things from admitting her wrongdoings with her now ex-boyfriend Yoo to her trauma from a rape when she was in middle school.
While addressing her past and her previous claims regarding bullying controversy involving Jimin, Mina said there was a member who really liked having sexual intercourse. Netizens called Mina out for revealing the unnecessary private life of a female idol member that could harm her reputation, which would make her another victim.

Some of the comments include: "Wow she literally pushed AOA members under the bus. She is feeding the trolls to sexually harass other women."
"What does that have to do with her apologizing for cheating?"
"She crossed lines and needs treatment asap"
"She is literally obsessed with Jimin. Her entire 'apology' is somehow about Jimin. I really thought she needs to be treated when she said she once thought of murdering Jimin and committing suicide."
"What's wrong with her?"

"Let her get appropriate medical care and AOA return to the industry."

"Okay, I don't understand why she had to expose other member's private life while explaining rumors about her cervical cancer?"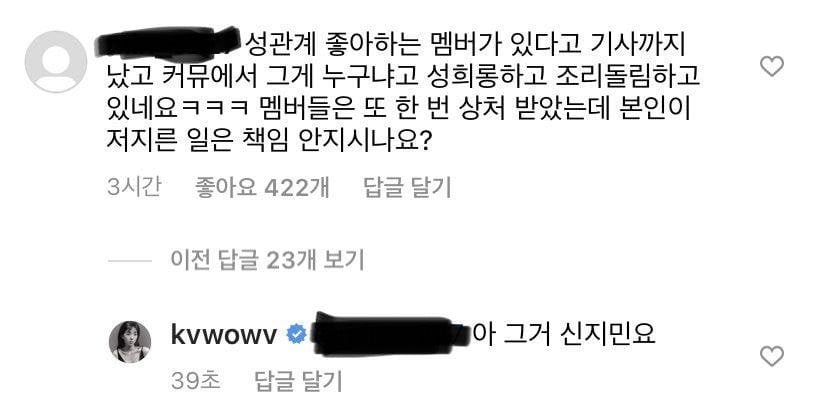 While Mina promised to take a break from social media, she now has replied to a comment on her live stream, revealing the aforementioned member. The comment criticized her, "Now there are articles saying there's a member who likes having sexual intercourse and other online communities are sexually harassing each member while speculating lol When will you take responsibility for your action while members got hurt once more?" Mina replied, "Oh that was Shin Jimin."