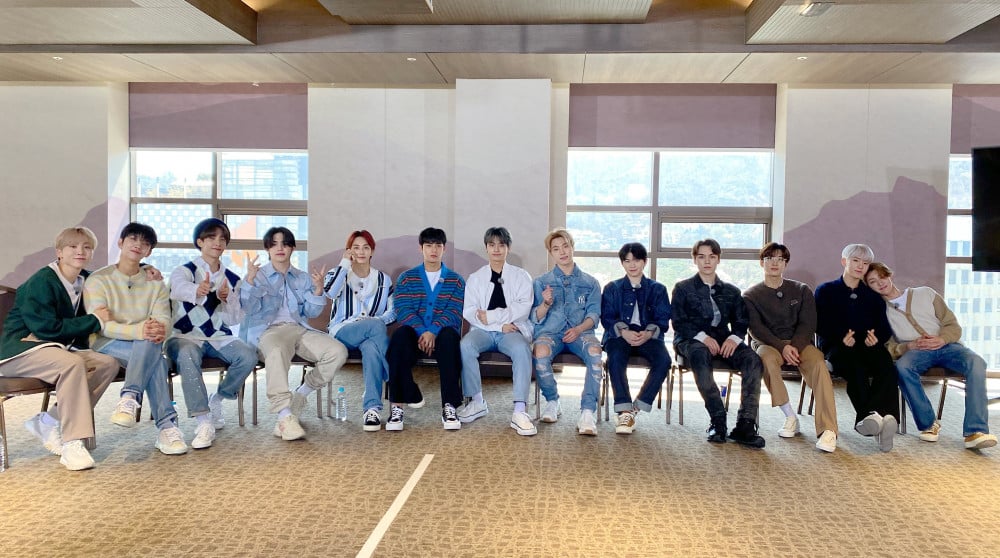 All 13 members of Seventeen renewed their contract with Pledis Entertainment.

On July 19th KST, Pledis Entertainment confirmed Seventeen's contract renewal. In its official statement posted on Weverse, it states:
"Hello. This is Pledis Entertainment.
We are notifying all members of the group Seventeen (S.Coups, Junghan, Joshua, Jun, Hoshi, Wonwoo, Woozi, The8, Mingyu, DK, Seungkwan, Vernon, Dino) have renewed their contract with us.
Seventeen has been working with Pledis Entertainment to become the best artist of our nation based on trust and integrity for the past 6 years since their debut in 2015. The current contract has yet to be expired but we were able to agree upon renewing the contract earlier after the long discussion regarding the group's future visions.
All 13 members agreed upon working together as a 'one team' based on their mutual trust and strong team ethics and promised to do their best to present good music and performance to their fans around the globe.
We will continue to do our best to support the group and individual activities of Seventeen. Further, we will grow with our artist after setting up more long-term and secure plans for Seventeen's domestic and international promotions.
We kindly ask for your unchanged support for Seventeen, and please stay tuned for Seventeen's further future with Pledis Entertainment. Thank you."