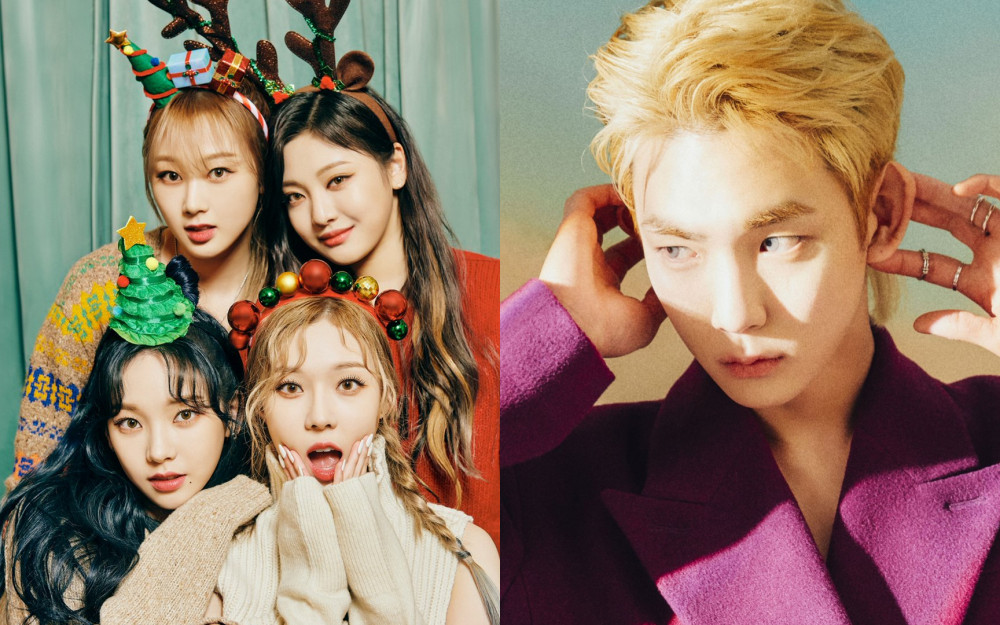 SHINee's Key recently confessed that he had never met aespa, who are his juniors from the same company, in person.
Key spent time talking to his fans last week through Instagram live. During the live broadcast, he told his fans, "I have something incredible to say. I think everyone will be surprised."
He continued to explain, "I never met aespa in person." Just as he had said, many fans were surprised since both Key and aespa are under SM Entertainment.
Key seemed that he couldn't believe it himself and laughed while repeating his words, saying, "I never met them." He stressed that he had never walked into them at the company building nor was able to see them from afar.
Key elaborated, saying, "Aespa is a rookie group but they already released two songs. But I never met them... I think it's because the company building is too large and we use separate practice studios."

Nevertheless, Key expressed his affection for his juniors. He had even danced to the girl group's new song "Next Level" during the latest episode of tvN's 'Amazing Saturday - Doremi Market.' He was able to dance their choreography perfectly, gathering attention.