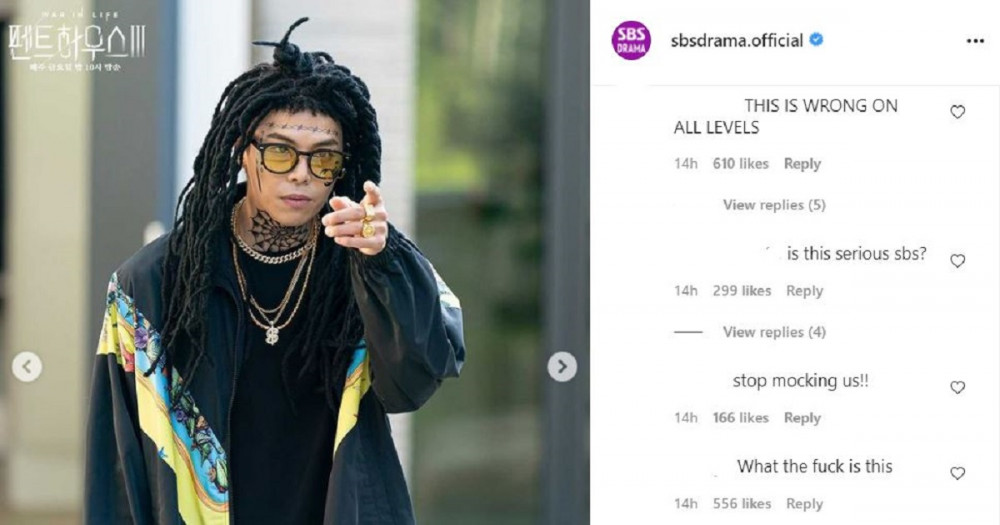 On June 11, SBS drama 'Penthouse 3' aired an episode where they introduced viewers to a new character, Alex, who is from the United States. While this may have been an attempt to add to the plot twist of the highly popular drama, many viewers have found the character portrayal offensive.
In the recently aired episode, Alex, played by actor Park Eun Seok, walked into the scene with dreads and spoke in a way that resembled African American Vernacular English (AAVE). These actions are considered to be a form of cultural appropriation and thus, many disturbed international viewers took to Twitter to call out SBS for their actions.

SBS further gathered criticism from their international audience, for posting still cuts of the character Alex on their official Instagram account.
Fans of the drama series were especially disappointed, as the cast members had just recently stood against racism with their participation in the 'Live Together' campaign. SBS has yet to comment on the issue.
Stay tuned for updates.