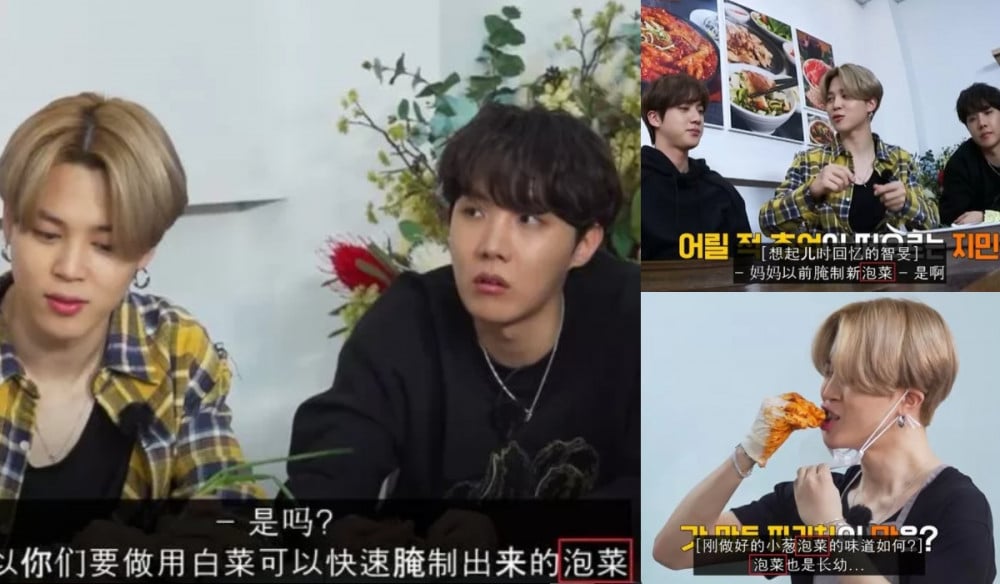 Naver came under fire after translating Korean 'Kimchi' as Chinese 'Paocai' in the recent 'Run BTS' episode.
As previously reported, BTS made cabbage kimchi and green onion kimchi on the June 15th episode of 'Run BTS'. Many Koreans praised the BTS members for publicly introducing kimchi as a Korean traditional food amidst the previous controversies over the accuracy of rightful ownership of the traditional clothing Hanbok, the traditional song "Arirang", and kimchi.
However, Naver's Chinese subtitle for the episode infuriated many Korean netizens after it was revealed kimchi was translated as paocai, given the Chinese government has been claiming paocai is kimchi's origin. Some even complained, "It's frustrating to see BTS's effort to introduce kimchi as Korea's go down to drain."
Meanwhile, Naver has replied "The said video's Chinese subtitle was created by expert Chinese translators, and the same subtitle is available on both V Live and Weverse. We took into account what the Ministry of Agriculture, Food and Rural Affairs and the Ministry of Culture, Sports and Tourism said about the Chinese translation of kimchi."
Naver continued, "V Live is currently waiting on the official reply from the pertinent government agencies, and we will act accordingly to uphold the official translation confirmed by the government."