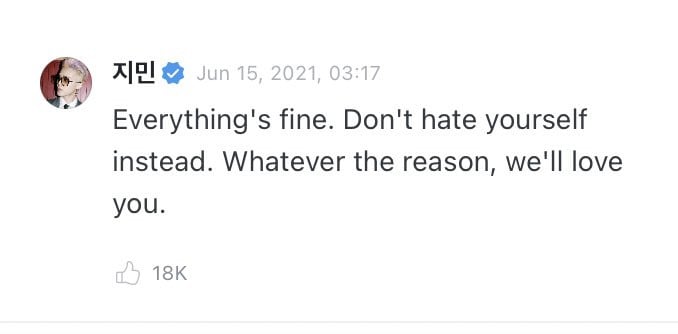 Recently, an ARMY admitted on Weverse that they felt bad for watching the BTS livestream event illegally because they couldn't afford tickets.
"I feel like the worst person, I saw the the concert illegally and it seems that I'm betraying your trust in some way, but I didn't want to lose it because I didn't have money and I'm sorry for seeing it, I love you lots and rest well." - Fan.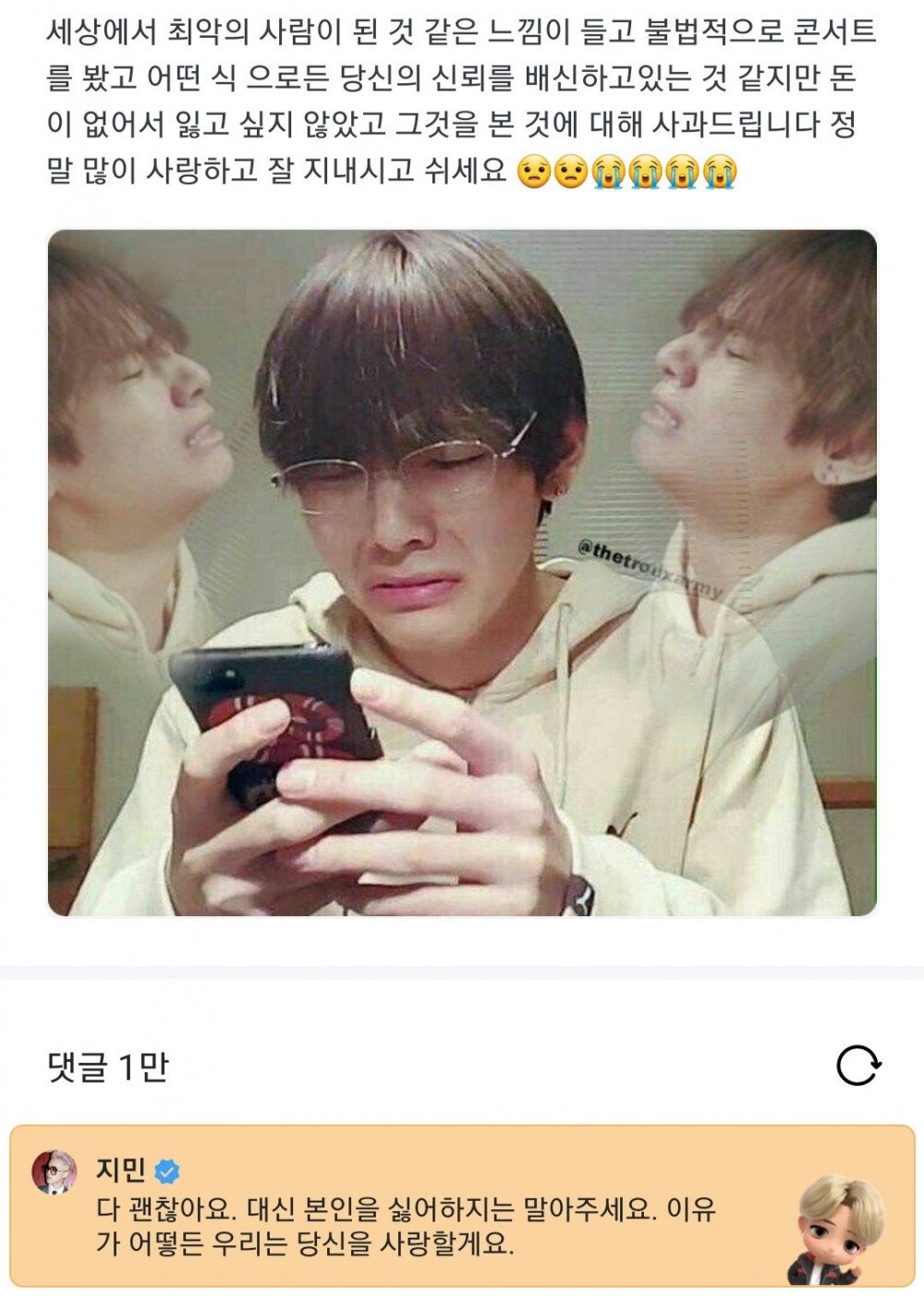 But Jimin only offered kind and reassuring words...
"It's all okay. Instead, please don't hate yourself. No matter the reason, we will love you."




Jimin's considerate words for those who can't purchase BTS's stuff or premium content moved ARMYs. However, there's a deeper hint to the statements that shows how thoughtful he is to their supporters.