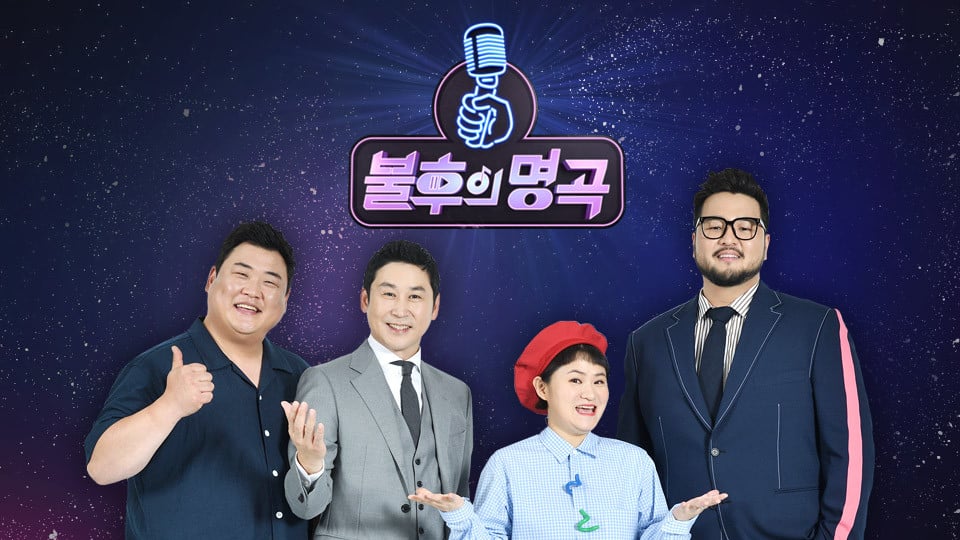 'Immortal Songs 2' has been a well-loved music show for over a decade with extravagant performances that touched many audiences. With over 500 episodes, there are countless legendary songs that were performed or remixed. Here are some of the must-watch & must-listen performances on Immortal Songs over the years. Check it out!
1) Kim Jin-Ho - Family Portrait
This performance gets the audience into tears whenever watched. The SG Wannabe lead vocalist delivers his emotions through the sentimental lyrics to the audience. Because this song was written remembering Kim's late father, it was especially more emotional for Kim. Warning: Watching this performance may get you teary.
2) Yoon Min Soo & Shin Yong Jae - Fate

"Fate" is a classic Korean song originally sung by legend Lee Sun Hee. The two vocalists paired up to deliver an extremely emotional and deep performance that moved many hearts into tears. It was so touching that fans are claiming that the language barrier does not stop the performance from moving them.
3) Kang Min Kyung - With My Tears
This performance was especially legendary for the Davichi member because it showcased her vocal skills that were underrated due to the overarching presence of lead vocal Lee Haeri. Kang was able to sing this classic song without any trouble hitting all the high notes and delivering the emotions to commemorate the late Seo Ji Won.

4) Park Ki Young - Nella Fantasia
Opera singer Park Ki Young is already known to be a fantastic vocalist, but Park's performance on Immortal Songs was received with a standing ovation, portraying her amazing vocal ability. Park aced every aspect of this performance and may potentially move you to tears.
5) Huh Gak - A Glass of Soju
This classic Lim Chang Jung song was performed by vocalist Huh Gak, and he nails the stage. Just when you thought the song couldn't even come to the original version, Huh Gak makes sure to destroy that stereotype.
Are there any other favorite Immortal Songs performances that you personally enjoyed? Let us know in the comments below!