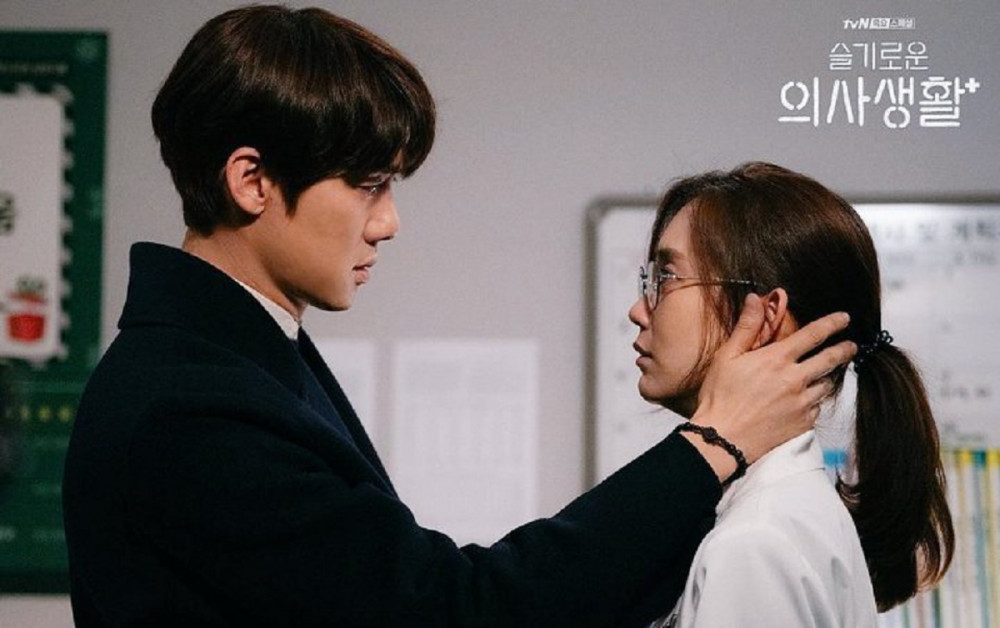 Yoo Yun Suk and Shin Hyun Bin's secret relationship has officially begun.

On June 21, the tvN drama 'Hospital Playlist' Season 2 released some still cuts of Jung-Won (played by Yoo Yun Suk) and Gyeo-Wool (played by Shin Hyun Bin) for the upcoming episode,

In the first episode that aired last week, the appearance of Jung-Won and Gyeo-Wool, who had recently started dating, raised the viewer's excitement and became a hot topic of discussion. After confirming their feelings for each other, Jung-Won and Gyeo-Wool continued their sweet atmosphere by leaving work together to have dinner.
The released photos capture the happy moments of a freshly sprung garden and sweet honey dripping amidst the cold winter (this is a play-on words with their names, where 'Jung-Won' means 'garden' in Korean, and 'Gyeo-Wool' means 'winter' in Korean). Here, the exciting two-shot of two people walking side-by-side under one umbrella are shown. In particular, the interesting relationship between the two characters, who maintain a public distance inside the hospital workplace but show warm affection towards each other outside the hospital, makes viewers excited for more of their romantic stories to unravel.
Episode 2 of 'Hospital Playlist' Season 2 will air on June 24, at 9PM KST.