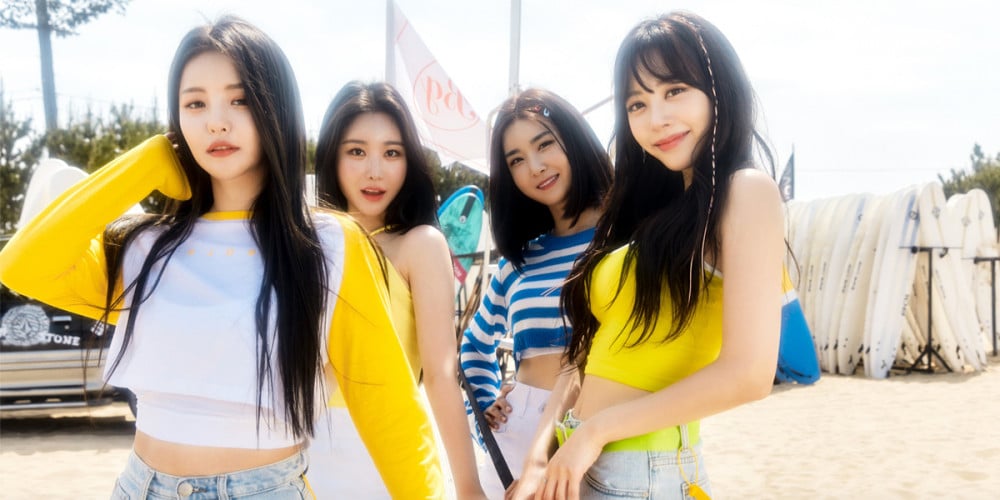 Brave Girls's 5th mini album comeback title track "Chi Mat Ba Ram" has earned a rare 4-star rating on the well-known online indie music review magazine, 'IZM'.

Among music lovers, 'IZM' is an online music review magazine with a renown for its unbiased, critical reviews. In light of K-netizens' strongly divided reactions to Brave Girls's highly-anticipated new track "Chi Mat Ba Ram", the new review published by 'IZM' critic So Seung Geun has garnered quite the attention for its strong opinion.
So Seung Geun wrote:
"The goal was clear and precise. There was no need for any research on the consumer market, or any need to reflect on the direction of the music and the image. The primary driver of this new song's reception was whether or not it had a bright mood, one that could shine enough light on Minyoung, Yuna, Eunji, and Yujeong, and whether or nit it had the energy to represent summer. And this single did not break that mould. In fact, it referenced 'Rollin'' quite a bit. The song used tropical house as its foundation, then added on a sugar-pop style melody, maximizing its appeal to the general public. The order by which Yujeong, Yuna, then Minyoung began the first verse was the same as 'Rollin''. The buildup of the second half up to the climax, the rhythm of the synthesizer, are all reminiscent of 'Rollin''. The song even uses a line of the lyrics from 'Rollin'', 'Rolling in the deep', and the point choreography move of 'Rollin''. It makes it clear that it's not quite time to break away from the safety net that is 'Rollin''.

Brave Brothers decides to accentuate Minyoung's vocal talent in this track. He requests a much faster breathing pace in 'Chi Mat Ba Ram' than in 'Help Me', 'High Heel', and 'Rollin'', and Minyoung pulled it off. This is a point where a composer's belief in his artists takes effect. The English version, which indicates the group's desire to break into the overseas market, brings over phrases such as 'Salrang salrang' and 'Baram baram' exactly as is, which leaves an impression.

Brave Brothers is a producer with skillful craftsmanship and ability to emphasize the appeal of a song's central melody, while Brave Girls' vocal talents easily hold up against their fellow industry competitors. 'Chi Mat Ba Ram' once again reminds us of these two facts."
What do you think of 'IZM's review of Brave Girls's "Chi Mat Ba Ram", and what are your personal thoughts on the song?